2ND TRIMESTER PREGNANCY
EXTRA-AMNIOTIC PGF2α AND INCREASING IV OXYTOCIN INFUSION FOR TERMINATION
Keywords:
Prostaglandin F2α, Oxytocin, Induction Delivery Interval
Abstract
Objectives: To compare the effectiveness of prostaglandin F2á by extra amniotic
route and I/V oxytocin infusion for induction of labor in 24 hours. Study Design: This was
a randomized control study. Place and Duration of the Study: This study was conducted
at the department of Obstetrics & Gynaecology, Civil Hospital, Bahawalpur from March 2017
to October 2017. Materials and Methods: A total number of 104 patients (52 given PGF2á
and 52 increasing infusion rate of I/V oxytocin) between 13 to 26 weeks of gestation were
enrolled using non-probability purposive sampling technique. Two groups 'A' and 'B' were
formed having patients of comparable age, parity and gestational age to minimize the effect
of confounders. Both the groups were compared for induction delivery interval (hours), and
complications. Chi square test was used as test of significance and any value <0.05 was taken
as statistically significant. Results: The ages of patients ranged from 16-45 years (28.93 + 8
years). Gestational ages were between 13-26 weeks (mean 16.48 + 6.43 weeks). The parity
ranged from 0-9 (mean 3.9 + 2.87). Missed abortion was the major reason for TOP, seen in 71
(68.3%). In Gorup-A, all patients aborted / delivered within 28 hours from the start of the infusion
so got successful induction in 100% patients whereas 5 (9.6%) patients failed in Group B. In
Group A, successful induction of delivery was done in significantly less interval (11.27+6.2
hours) as compared to Group B (18.4+10.8 hours) with a statistically significant p value of
0.016.There were 3 (5.8%) patients in Group A and 10 (19.2%) in Group B who developed one
or more complications and this difference turned out to be statistically significant (p=0.038).
No major complications developed in any of the groups. Conclusion: Extra amniotic PGF2á is
more effective than I/V Oxytocin for termination of pregnancy.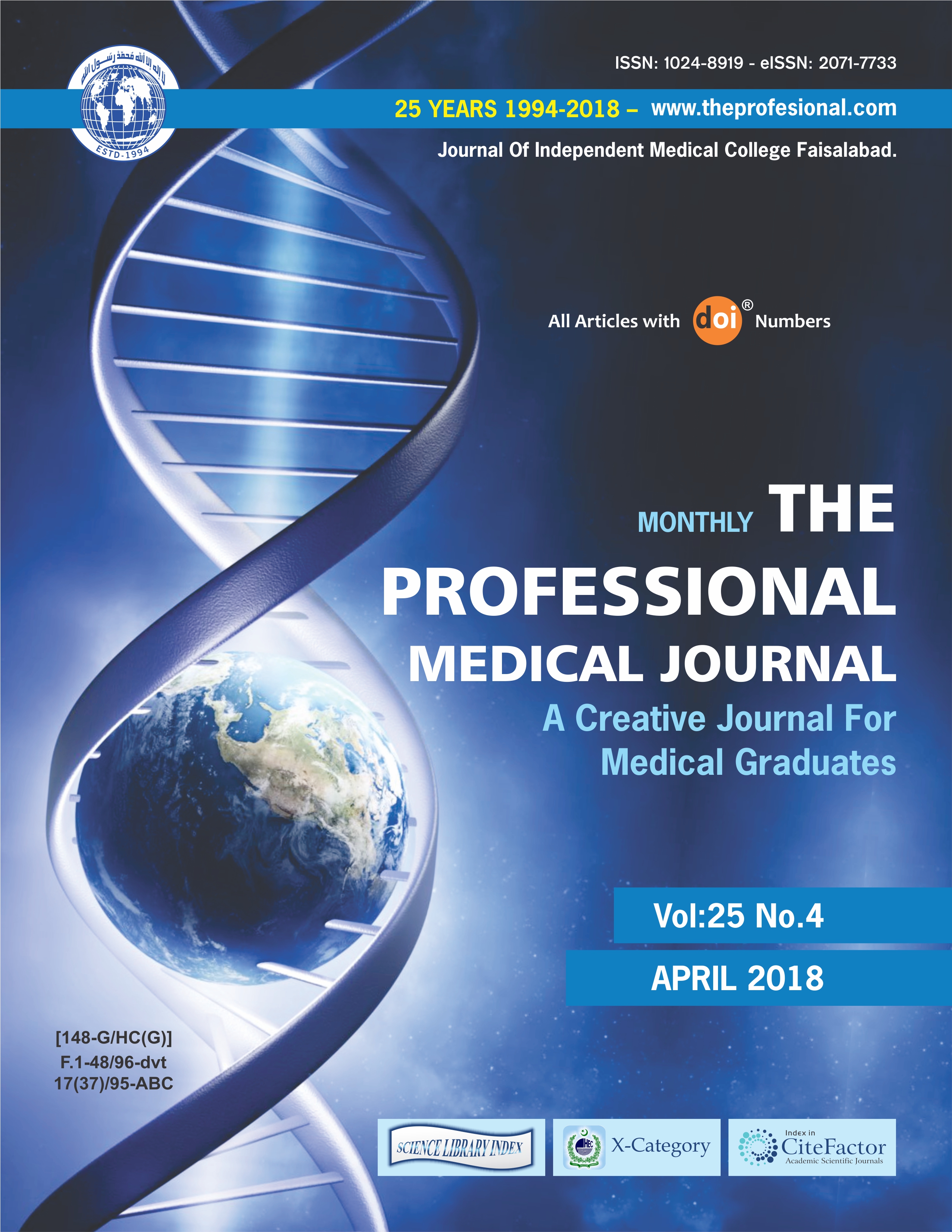 Downloads