GENITAL TRACT TRAUMA
FACTORS RESPONSIBLE IN PREGNANT FEMALES UNDERGOING VAGINAL DELIVERY
Keywords:
Vaginal birth, genital tract trauma, risk factors, delivery outside the hospital, un-trained health care workers
Abstract
Aims and objectives: To record frequency of factors responsible for genital
tract trauma in pregnant females undergoing vaginal delivery. Study Design: Descriptive
cross sectional trial. Period: 18-11-2015 to 17-02-2016 (3 months). Settings: Holy Family
Hospital, Rawalpindi. Material & methods: 100 cases with genital tract trauma during delivery
(at hospital or referral) in the form of tears or laceration, which may be cervical, vaginal or
perineal were included in the study. After third stage of labour, we examined vulva, vagina and
cervix for presence of any tears/lacerations. The causative factors of lacerations/tears including
mode of delivery (assisted/spontaneous) birth weight of the neonate (<4kg/>4kg), multiparous
/ primiparous and place of labour (referral/institutional) were recorded. Results: Mean age
28.88+3.41 years, cervical injury in 26% (n=26) cases, vaginal injury was present in 36%
(n=36) and 38% (n=38) and findings of perineal injury. Risk factors causing genital tract trauma
were recorded as 10%(n=10) had institutional place of labour while 90%(n=90) were delivered
outside hospital through untrained health care providers, 24%(n=24) were primiparous while
76%(n=76) were multiparous, 69%(n=69) were delivered spontaneously, 31%(n=31) had
assisted delivery, 67%(n=67) had >4kg fetal weight at birth while 33%(n=33) had <4kg weight
of fetus at birth. Conclusion: Un-booked and birth outside hospital by unskilled health care
workers was the significant risk factor responsible for genital tract trauma.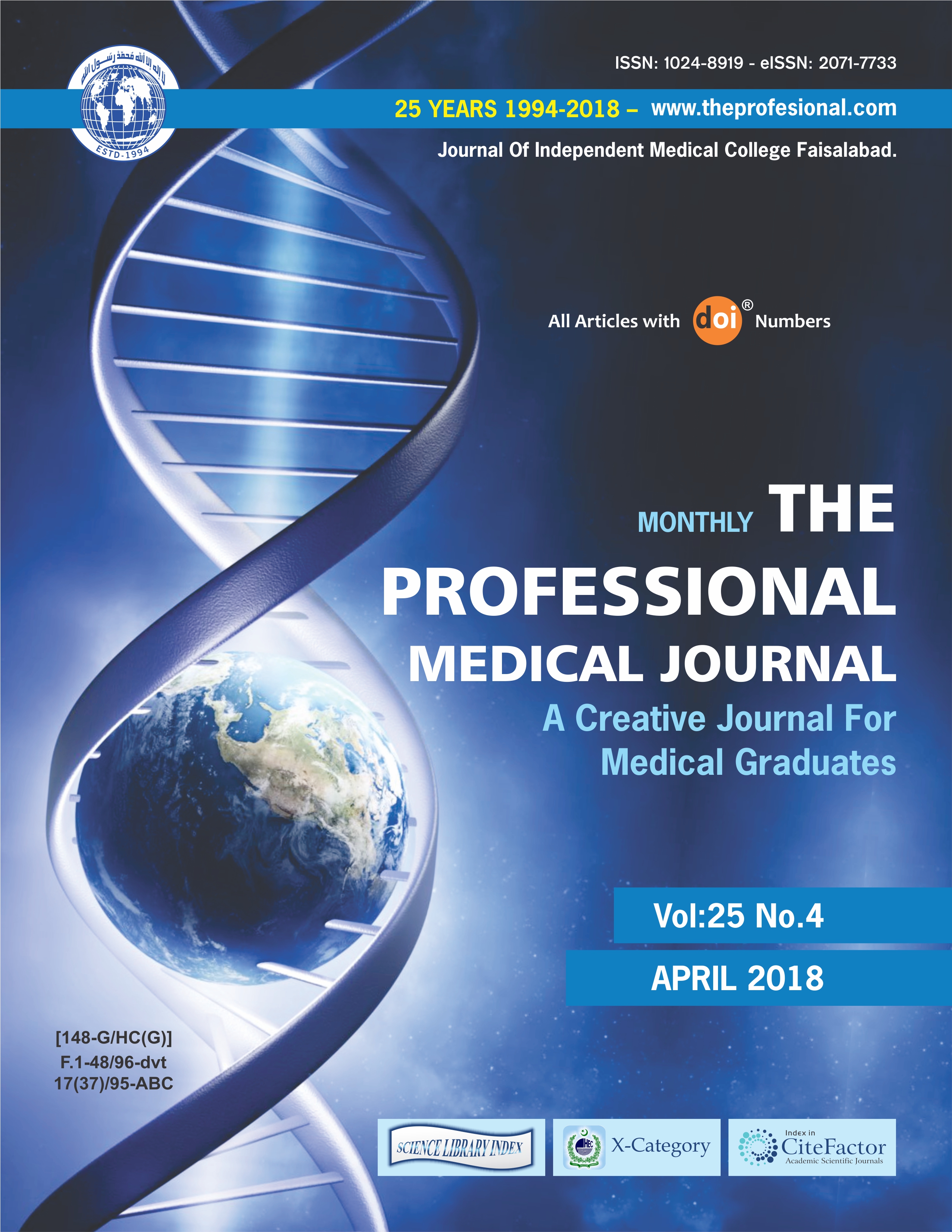 Downloads