LAGENARIA SICERARIA;
LAGENARIA SICERARIA AS AMELIORATIVE AGENT AGAINST INFLAMMATION AND FIBROSIS INDUCED BY SODIUM ARSENITE ON THE HISTOMORPHOLOGY OF RAT LIVER.
Keywords:
Fibrosis, Inflammation, Lagenaria Siceraria, Sodium Arsenite
Abstract
Objectives: To observe the effect of lagenaria siceraria on inflammation and fibrosis brought about by arsenic in liver of Sprague Dawley rat. Study Design: Laboratory based randomized control trial. Place and Duration of Study: This experiment was performed at Department of Anatomy, Army Medical College Rawalpindi in co-operation with National Institute of Health (NIH) Islamabad for eight weeks (1st March 2017 to 25th April 2017). Material and Methods: Fifty Sprague Dawley rats (both male and females housed separately) were carefully chosen and distributed randomly into five groups, each consisting of 10 animals. A and B were the control groups whereas C, D and E served as experimental groups. During the first four weeks, experiment groups C, D and E were given a dosage of 5milligram/kilogram body weight of sodium arsenite. At the end of four weeks, animals from control group A and experimental group C were dissected and liver samples were processed for microscopic studies. In the next 4 weeks, group D animals were set aside without any further intervention. At that time, sodium arsenite at a dose of 5 milligram/kilogram body weight and lagenaria siceraria at a dose of 100 milligram/kilogram bodyweight were administered to group E animals. Group B animals served as control for experimental groups D and E. At the end of these 4 weeks animals of groups B, D and E were dissected. Liver was processed, fixed and stained for microscopic study. Area of portal triad as well as liver lobules were studied for inflammation and fibrosis and results were analysed. Statistical tool used to analyse the data was SPSS v 22. Results were considered to be significant when p-value is ≤ 0.05. Results: Experimental group C developed moderate grade fibrosis and inflammation (grade 2 to 3) as compared to group A. Degree of inflammation and fibrosis was mild to moderate (grade 1 to 2) in group D. There was no inflammation and fibrosis (Grade 0 to 1) in group E. Group B served as a control for group D and E. Conclusion: Inflammation and fibrosis developed in the liver of adult rats when they were subjected to sodium arsenite even for a brief calculated period. Simultaneous administration of lagenaria siceraria can shield and diminish the toxic effects of arsenic. Oxidative potential and immunomodulatory properties and presence of flavonoid like substances renders lagenaria siceraria to act as ameliorative against this fibrosis and inflammation in liver lobules and surrounding area of portal triads.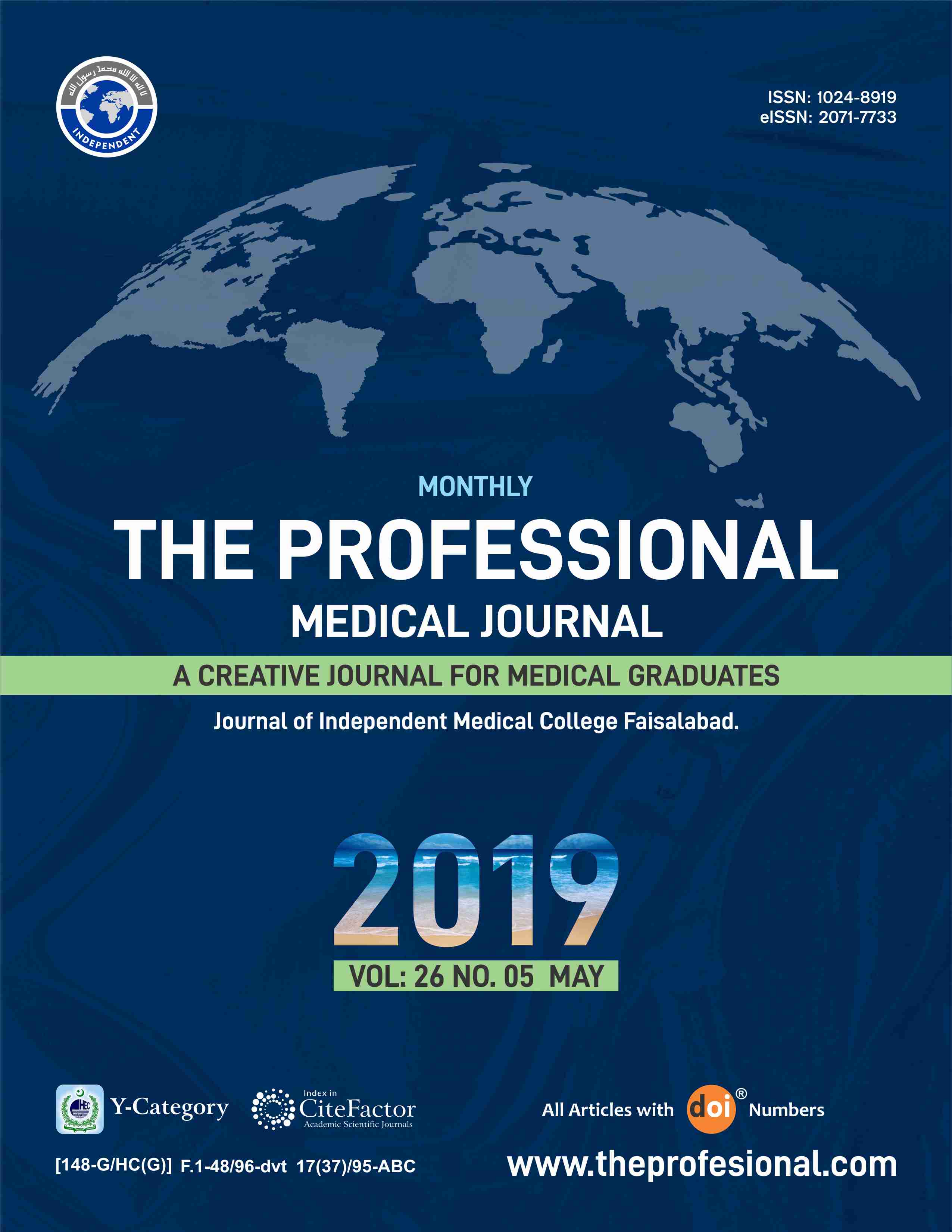 Downloads