Incidence of arrhythmia and associated patients outcome in hospitalized acute coronary syndrome patients.
Keywords:
Arrhythmias, Acute Coronary Patients, In-Hospital Outcome
Abstract
Objectives: The aim behind this study was to scientifically determine the incidence of arrhythmias and associated patient's outcome in hospitalized acute coronary syndrome patients. Study Design: Observational Hospital Based study. Setting: Department of Cardiology, Isra University Hospital Hyderabad. Period: One year from 26th March 2018 to 25th March 2019. Material & Methods: A total of 177 patients were included having age 20 to 70 years both male and female. Data were entered and analyzed by using Statistical Package for the Social Sciences version 20.0. Results: The mean age of patients was 48.23±12.9 years with predominantly males (58.19%). The most commonly observed risk factor in our study was cigarette smoking (N = 96, 54.23%) The overall incidence of arrhythmias irrespective of their origin within acute phase was observed 12.99% (N = 23) out of total 151 admitted patients. Among these 23 cases, the ventricular arrhythmias were more common than atrial arrhythmias, (N = 17, 73.91%) and (N = 06, 26.08%), respectively. Only 2 (8.69%) cases experienced complications related to arrhythmias. Conclusion: Ventricular origin arrhythmias are more commonly observed in our study and were also associated with fatal complications as compared to atrial arrhythmias.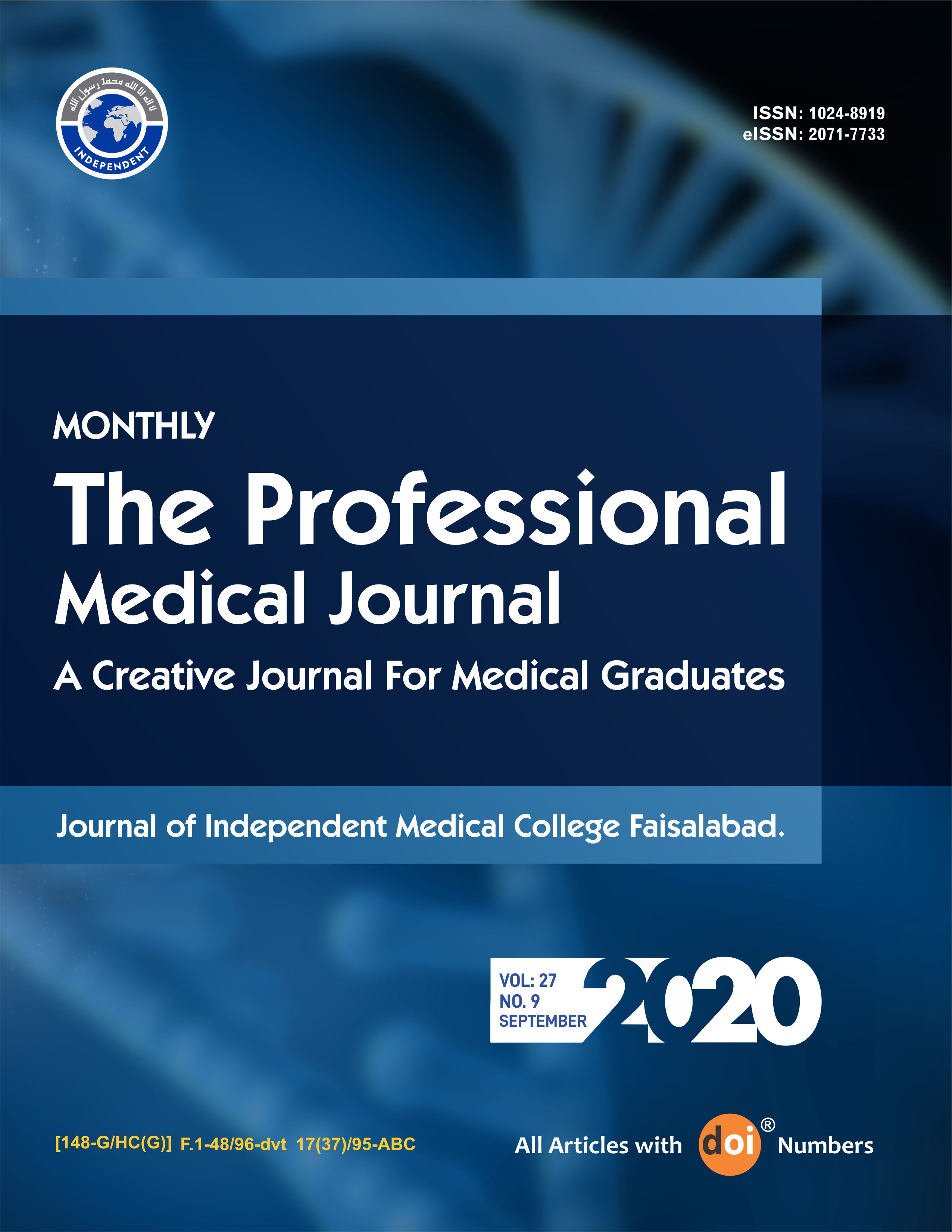 Downloads