IMMUNIZATION OF CHILDREN
ASSESSING CURRENT AWARENESS AND BASIC UNDERSTANDING ABOUT ROUTINE IMMUNIZATION OF CHILDREN AMONG MOTHERS VISITING SHALAMAR HOSPITAL LAHORE FROM ADJOINING URBAN SLUM AREA.
Keywords:
Expanded Programme on Immunization, Immunization, Vaccination
Abstract
Objectives: To ascertain the level of awareness and the preliminary
understanding about the importance and the practice of immunization of children among the
mothers hailing from an adjoining slum area while visiting a nearby tertiary care hospital at
Lahore. Study Design: Cross-sectional study. Setting: The respondents of this study were
the mothers coming from an urban slum area and visiting the pediatrics outpatient department
of a nearby tertiary care hospital in Lahore city. Period: May 2016 to July 2016. Methods: 60
mothers of reproductive age and all having children in the ages needing routine immunization
coverage through expanded programme on immunization. Convenient sampling technique
was adopted to select the respondents. Data was collected through a questionnaire which was
filled during face-to-face interview of each voluntary participant. Results: 34.3% respondents
had general awareness about immunization of children, and out of them, only 6% mothers had
additional understanding of the rationale for the immunization. 45% mothers had only partial
awareness about immunization with no understanding of its rationale. 20% respondents had no
significant awareness. Overall 10% of all the respondents had the knowledge about the need of
booster doses of certain vaccines administered in expanded programme on immunization. The
awareness about the names of diseases prevented through the routine and free vaccination
programme was associated with the literacy level and socio-economic status of the responding
mothers. Conclusion: Inadequate awareness and basic understanding about immunization
was found by this small study conducted among the mothers coming from an adjoining slum
area of a tertiary care hospital in Lahore city.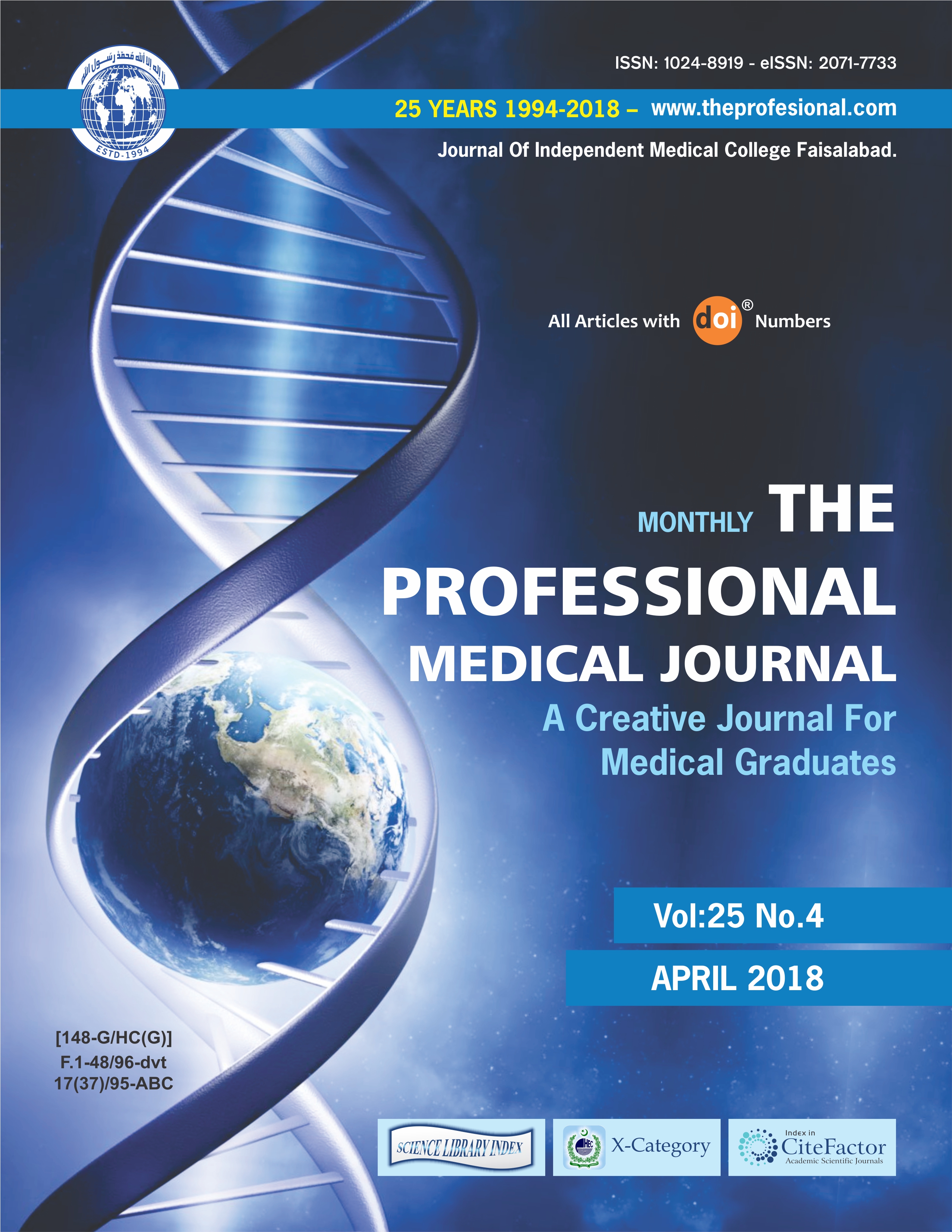 Downloads