VITAMIN D AND PNEUMONIA
ROLE OF VITAMIN D SUPPLEMENTATION IN CHILDREN WITH PNEUMONIA, A RANDOMISED CONTROL TRIAL.
Keywords:
Vitamin D Supplement, LRTI, Pneumonia, Vitamin D Deficiency
Abstract
Background: Pneumonia is lower respiratory tract infection (LRTI) and
represents inflammatory conditions of the lungs i.e of the lower respiratory tracts, air sacs and
lung parenchyma.1 Objectives: To determine the role of vitamin D supplementation in reducing
morbidity in children with pneumonia. Study Design: Randomized Controlled trial. Place and
Duration of Study: Pediatric Department, Mayo Hospital Lahore from December 2014 to May
2015. Patient & Methods: Two hundred children of age 2 – 59 months with pneumonia (fever,
cough, tachypnea, and subcostal recessions) and low vitamin D level (< 20 ng/ml) were included
in the study. One Hundred pneumonia patients received antibiotics (group A) and vitamins D
(100,000 IU) while another group of hundred patients received only antibiotics without vitamin
supplementation (group B). When respiratory distress settled, length of stay in hospital was
calculated at the time of discharged. All patients were followed in pediatric OPDs for 3 months
after in-hospital treatment to pick recurrence of pneumonia symptoms (if any). Results: The
mean recovery time for vitamin D group (5.7 +2.8 days) and non-vitamin D (6.1+2.8 days)
was almost same with P=0.29. But the frequency of repeated episodes of pneumonia within
30 days of treatment was lower in intervention group n=4 (2%) than the non-intervention group
n=18 (9%) (P = 0.002). Conclusion: 100,000 IU of vitamin D given once during treatment of
pneumonia decreases the chances of recurrence in the next 30 days.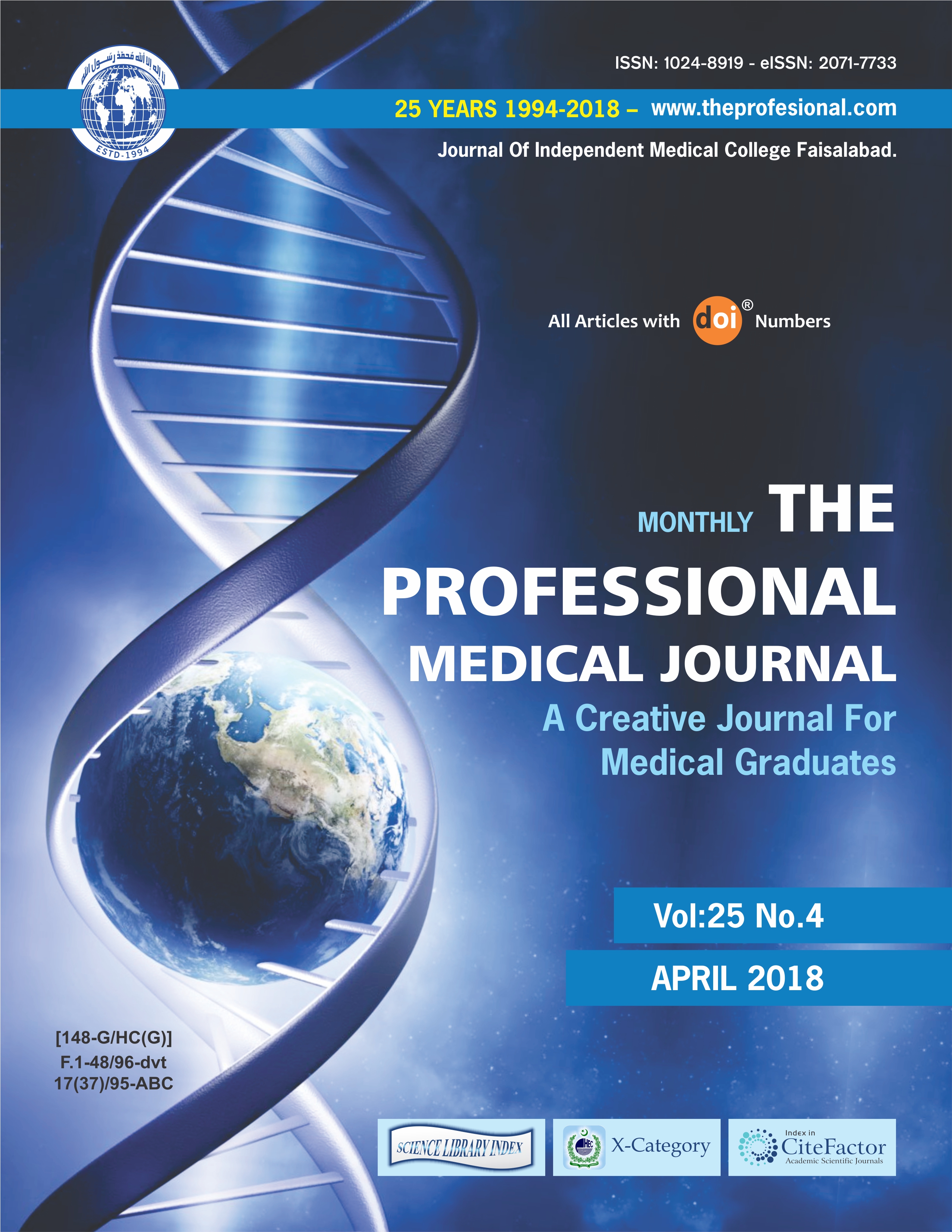 Downloads