ORAL SUBMUCOUS FIBROSIS
ROLE OF LYCOPENE IN THE MANAGEMENT
Keywords:
Lycopene, OSF, Mouth Opening, Burning Sensation
Abstract
Objectives: In this study we investigate the effectiveness of lycopene in the
management of oral submucous fibrosis (OSF) when intralesional steroids also given in
combination. Study Design: Cross sectional study. Setting: Dental Section Allied Hospital,
Faisalabad. Period: Eight months from September 2016 to April 2017. Methodology: This cross
sectional study was initiated after approval from hospital ethical board. Collected Information
was entered in SPSS computer software version 23 and analyzed for possible results. Mean
and SD was calculated and presented for quantitative data like age, VAS score and mouth
opening. Frequency (percentages) were calculated and presented for qualitative data such as
gender. Post stratification statistical chi square test was used to see effect modification. P value
≤ 0.05 was considered as significant. Results: Overall, there were 100% (n=354) patients.
Total patients who were selected for the study had the habit of chewing areca nut either in
natural form or in the form of Pan Masala, gutkha or mawa. Gutkha is the most common form
of areca nut used, i.e. 65.8% (n=233) patients were using it. In our study average increase in
mouth opening from baseline (before treatment) was 5.12±1.03 mm in group A. 4.20±1.26
mm in group B and 3.40±0.19 mm in group C at six week. Conclusion: When Lycopene used
combined with intralesional steroids and Hyaluronidase its effectiveness is better in improving
the mouth opening its symptoms in patients with Oral Submucous Fibrosis (OSF). It was also
found that there was no side effects.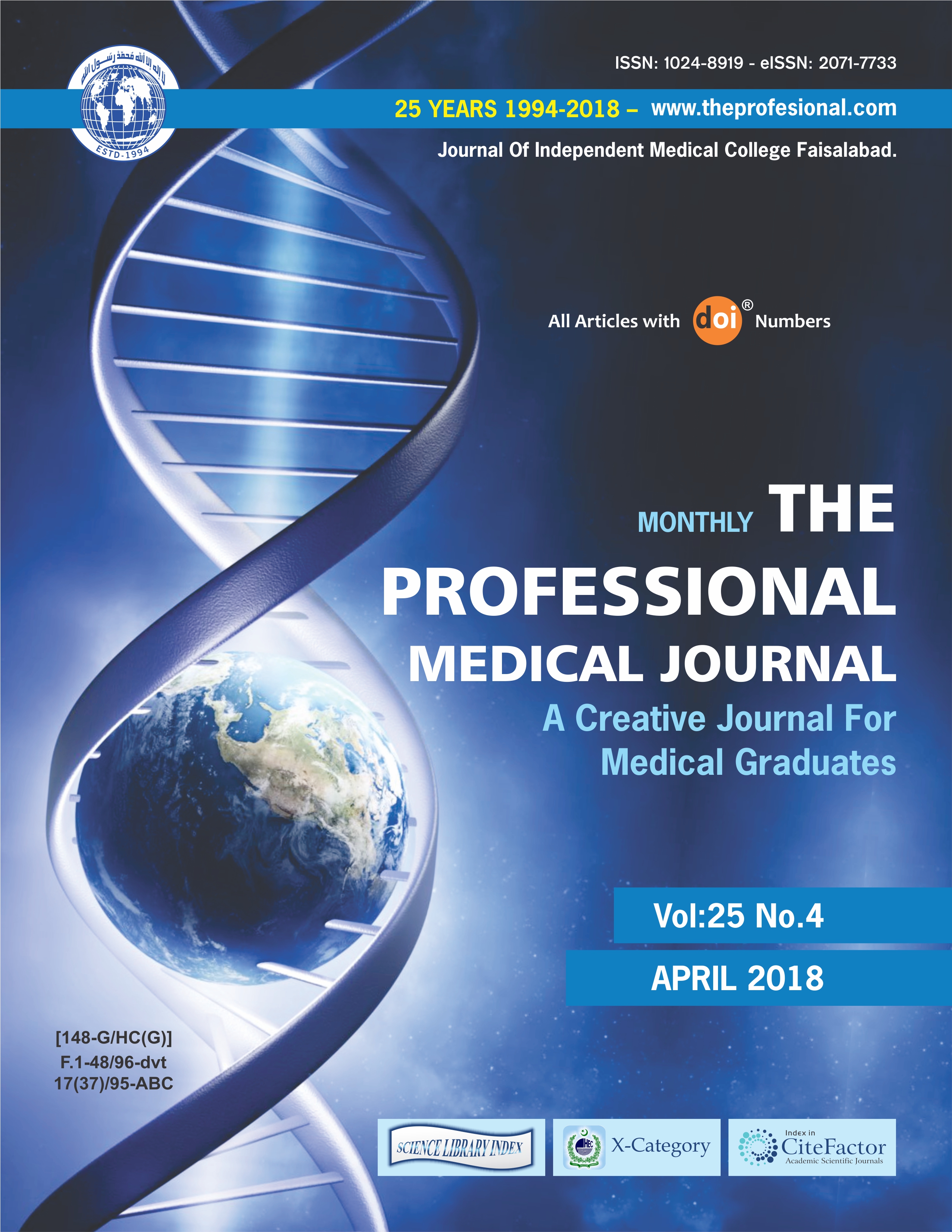 Downloads