CARDIOMYOPATHY
EFFECT OF LIMITING SALT & WATER INTAKE ON PERIPHERAL EDEMA IN PATIENTS
Keywords:
Cardiomyopathy, Salt, Water, Restriction, Peripheral Edema
Abstract
Background: Peripheral edema is associated with cardiomyopathy. It is
commonly observed in patients of heart diseases. It is known that restriction of sodium products
can reduce edema. So it was planned to conduct the study and find the effectiveness of salt and
water restriction in cardiomyopathy patients having peripheral edema. Objectives: To compare
the peripheral edema by restricting salt and water consumption in patients with cardiomyopathy.
Study Design: Randomized control trial. Setting: Department of Cardiology, Punjab Institute
of Cardiology, Lahore. Duration: Six months. Methodology: 50 cases of cardiomyopathy with
peripheral edema were randomly divided in 2 groups. In group A, patients were instructed to
reduce salt and water intake per day and in group B, no water and salt restriction was instructed.
All patients were followed-up in OPD for 15 days. Then patients were assessed for peripheral
edema. Chi square test was applied to compare the frequency of peripheral edema in both
groups. P-value<0.05 was considered as significant. Results: The mean age of the patients was
46.00±12.98 years. There were 48% males and 52% females. Mean duration of cardiomyopathy
was 5.56±2.98 years. The mean reduction in salt intake was 0.57±0.22 grams in experimental
group and 0.42±0.21 grams in control group (P<0.05). The mean reduction in water intake
was 0.72L in experimental group and 0.53L in control group (P<0.05). Peripheral edema was
found in 8% in experimental group and 44% in control group (P<0.05). Conclusion: Our study
results concluded that salt and water restriction can reduce peripheral edema in patients with
cardiomyopathy and thus improve condition of patient.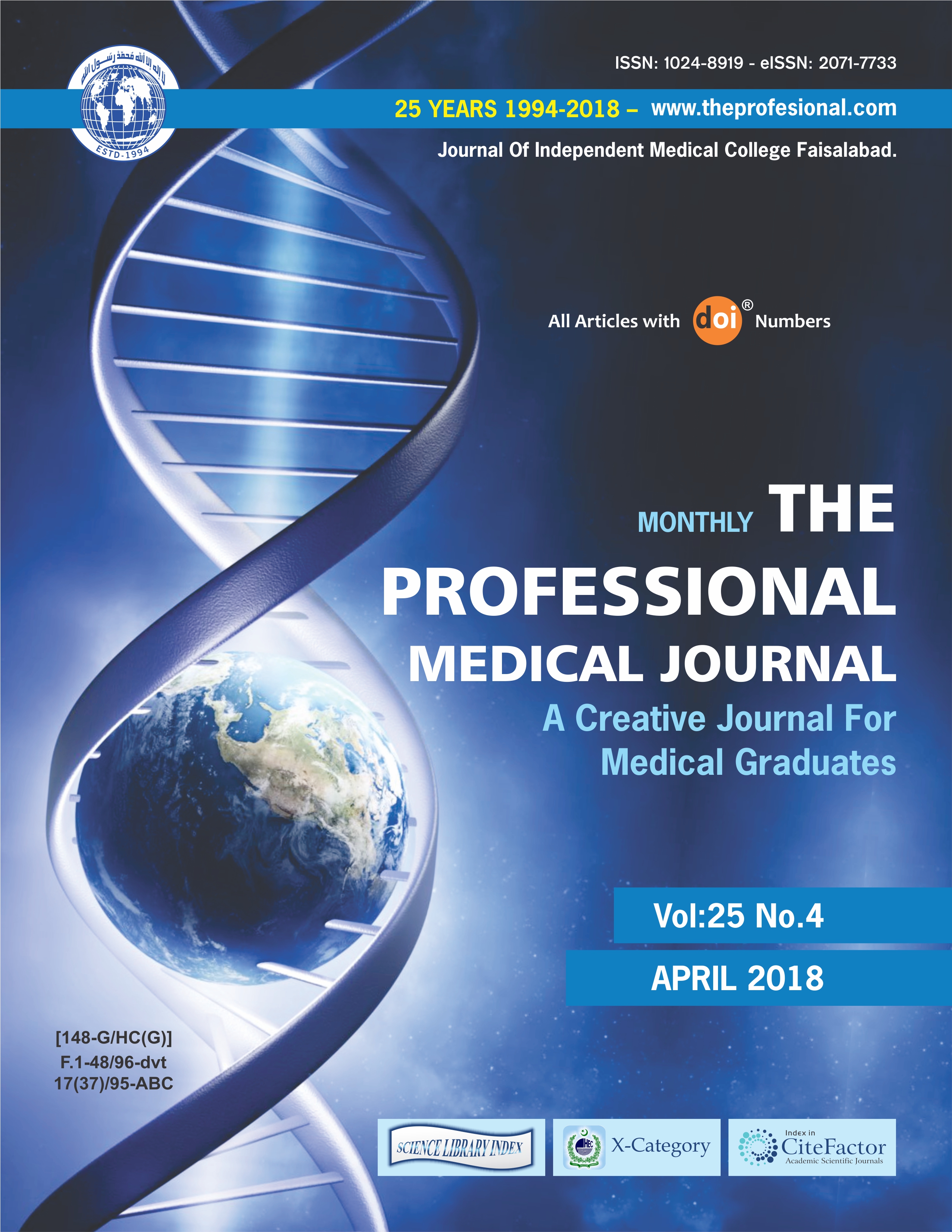 Downloads