HEPATITIS C VIRUS (HCV)
FREQUENCY AND SEROCONVERSION RATE IN PATIENTS WITH END STAGE RENAL DISEASE (ON HAEMODIALYSIS) IN LABOUR CLASS POPULATION
Keywords:
HCV (Hepatitis C Virus), End Stage Renal Disease, Haemodialysis
Abstract
Objectives: This study was carried out to find out the frequency of Hepatitis C
Virus (HCV) infection in patients with end stage renal disease requiring Haemodialysis and their
rate of seroconversion to HCV positive during Haemodialysis in special subgroup population,
the labour class of Punjab Pakistan. Study Designs: Cross-sectional descriptive study. Place &
Duration: Haemodialysis Unit Nawaz Sharif Social Security Hospital, Multan Road Lahore from
January 2009 through December 2012. Material and Method: A total of 92 patients, aged 15
to 70 years belonging to Labour class of the Punjab were included in the study, who reported
for Haemodialysis in our unit. All the patients were tested for the presence of HCV antibody
by rapid immunochromatographic technique (ICU devices) and also confirmed with Enzyme
Linked Immunosorbant Assay (ELIZA) at the start of Haemodialysis and thereafter quarterly for
their conversion to HCV positive state. Results: Out of 92 patients 34 (39.96%) were positive
for HCV Antibody 3 patients (3.26%) were positive for HbsAg where as 55 patients (59.78%)
were negative for HbsAg or HCV Antibody. Out of 55 patients negative for HCV, 12 patients
were converted to HCV positive state within 18 months of Haemodialysis. Conclusion: A high
incidence of HCV positive, 36.96 % was noted with a high seroconversion rate of 21.82 %to
HCV positive. This study supports the idea that better socioeconomic status and awareness of
preventive health aspects remains the corner stone for prevention and spread of HCV infection.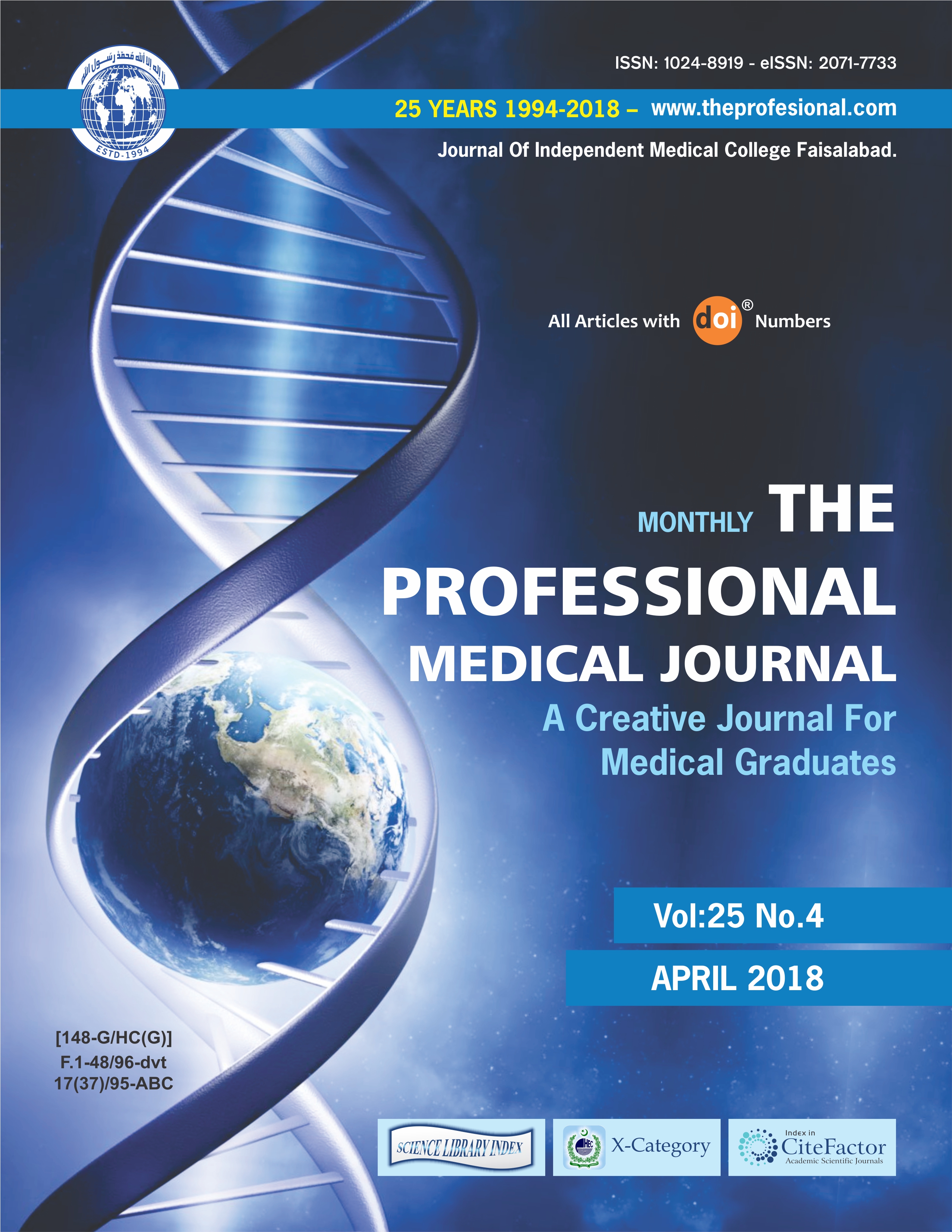 Downloads