VIRAL HEPATITIS AMONG PREGNANT WOMENS
PREVALENCE, A CROSS SECTIONAL STUDY AT TERTIARY CARE HOSPITAL, PAKISTAN
Keywords:
Hepatitis B, Hepatitis C, Common Factors, Pregnant Women's, Prevalence
Abstract
Objectives: To determine the prevalence of Hepatitis B and C virus infection
and various etiological factors associated with it among pregnant females. Study Design:
cross sectional study. Place and Duration of Study: It was done at Ayub Teaching Hospital,
Abbottabad in the Department of Obstetrics & Gynaecology from 1ST Jan 2016 to 31st December
2016. Methodology: A total of 474 pregnant females of age between 15-45 years were included
in the study through consecutive sampling. Blood samples were sent for HBsAg and HCV for
examination through ELISA. Samples were analyzed by the pathologist with >5 years clinical
experience. All data were analyzed using SPSS version 17. Results: A total of 3.4% and 7.5%
of the primigravida pregnant women studied were hepatitis B and C sero-positive. Conclusion:
The need to institute public health measures to reduce disease burden and transmission,
including routine screening of all pregnant mothers for HBV and HCV infections.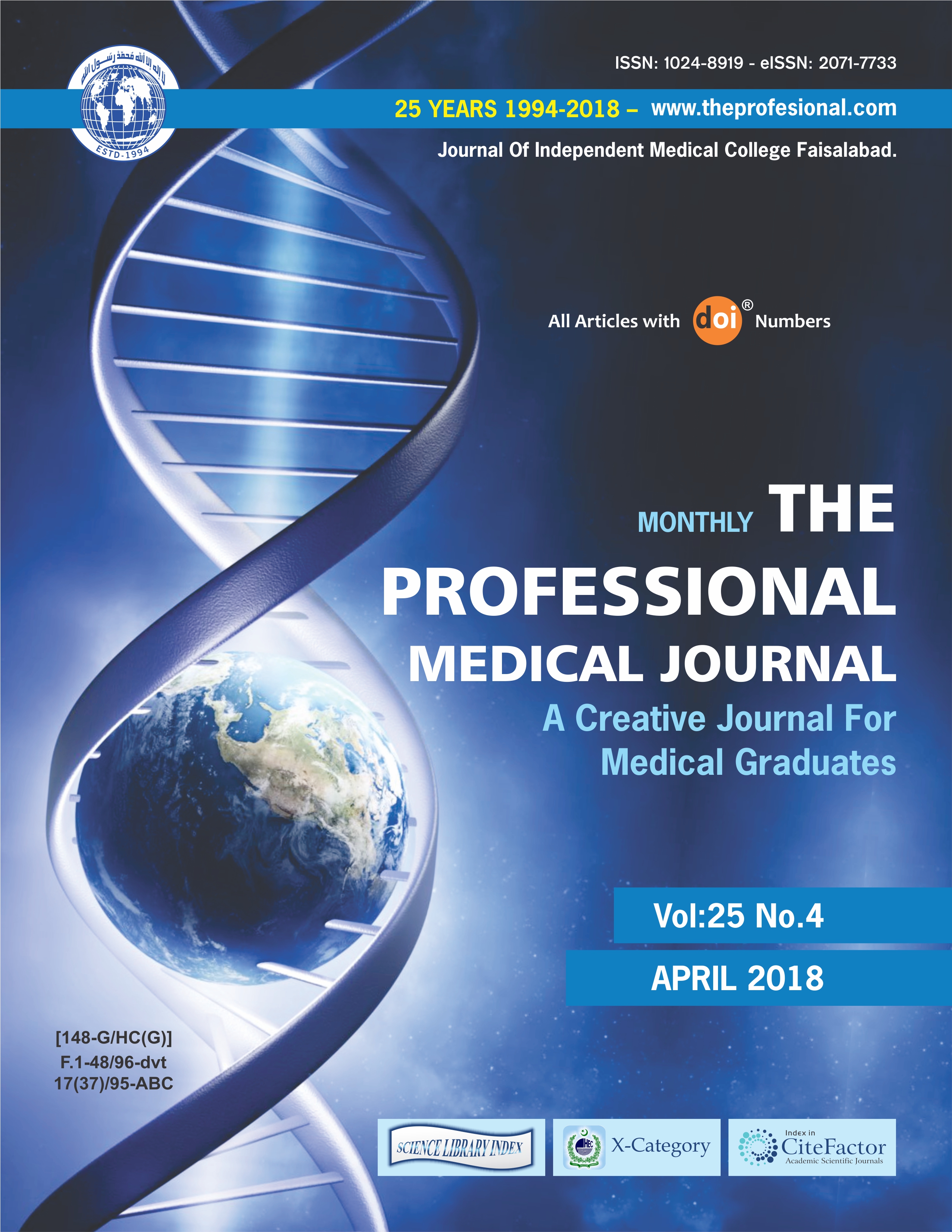 Downloads