DEEP SURGICAL SITE INFECTIONS (DSSIS);
DETERMINE THE PREVALENCE OF DEEP SURGICAL SITE INFECTIONS (DSSIS) IN PATIENTS TREATED LAPAROTOMY PROCEDURE WITH OR WITHOUT POST-OPERATIVE WOUND IRRIGATION.
Keywords:
Deep Surgical Site Infections, Laprotomy, Post-Operative Wound Irrigation
Abstract
Background: A surgical incision in the abdominal cavity (laparotomy surgery) is the most common procedure in surgical departments. Post-operative wound irrigation is very helpful method for surgeons to diagnose the surgical infections and to decrease the length of stay at hospital. Objectives: To determine the prevalence of deep surgical site infections in patients treated laparotomy procedure with or without post-operative wound irrigation. Study Design: Comparative control trial, observational study. Setting: Ghulam Muhammad Mahar Medical College Hospital, Sukkur. Period: 1st January 2016 to 31st December 2017. Material and Methods: Three hundred and thirty patients of both genders who had treated laparotomy because of intra-abdominal cavity and due to perforated appendix, examined TB, typhoid history, clinical treatments were included. All patients were divided into two groups with or without post-operative wound irrigation to examine the frequency of DSSIs in patients at third and seventh day of laprotomy treatment. Results: There were 180 (54.55%) were men and 150 (45.45%) patients were women. 50 (15.15%) patients having ages of <20 years, 110 (33.33%) patients were aged between 20 to 29 years, 130 (39.39%) patients were aged between 30 to 39 years, 25 (7.58%) patients having ages of 40 to 49 years and 15 (4.54%) patients were ages >49 years. Hospital stay of patients was recorded from 2 to 10 days, 237 (71.82%) patients having stay at hospital were 2 to 4 days, 63 (19.09%) patients stay were 5 to 7 days while 30 (9.10%) patients stay were >7 days. Out of all the 330 patients, 47 (14.24%) patients found surgical site infections on 3rd days, 43 (13.03%) found DSSIs on 5th day and 45 (13.64%) patients had deep surgical site infections on 7th day after laparotomy treatment. DSSIs on 3rd days was noted in 23 (6.97%) patients with Postoperative wound irrigation and 24 (7.24%) without PO wound irrigations, 22 (6.67%) found DSSIs with wound irrigations and 21 (6.37%) without wound irrigations, while on 7th day 21 and 24 patients had observed deep surgical site infections after operation. Conclusion: There is no major difference observed in prevalence of DSSIs whether performing post operative wound irrigation or do not performing PO wound irrigations after laparotomy procedure. Thus we concluded that the PO wound irrigations is not useful method to decrease the rate of DSSIs on 3rd, 5th and seventh day of after operation.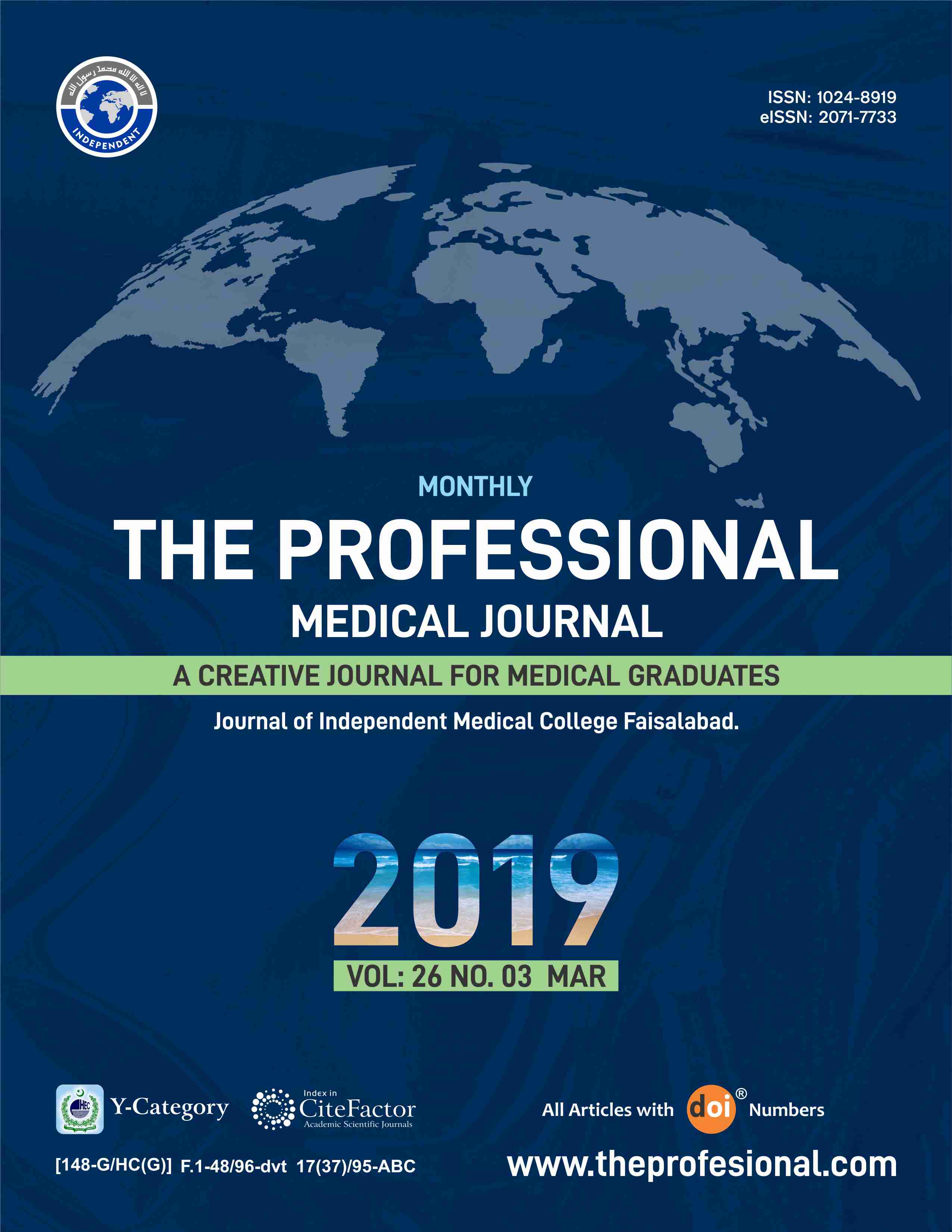 Downloads