NUTRITIONAL STATUS;
ASSOCIATION OF CHILD'S NUTRITIONAL STATUS WITH IMMUNIZATION AND MOTHER'S NUTRITIONAL KNOWLEDGE.
Keywords:
Malnutrition, Under Nutrition, Nutritional Knowledge, Anthropometry, Stunting, Wasting, Underweight, Immunization
Abstract
Background: Malnutrition is one of the major public health concerns in developing countries. In Pakistan more than 38% of the children are under weight and stunted. Malnutrition in children has been found associated with nutritional knowledge of mothers. The current study has been conducted to assess the nutrition status of children from 6 months to 5 years of age. Objectives: To determine the association of child's nutritional status to immunization and maternal nutritional knowledge. Study Design: Cross sectional descriptive study design was used. Setting: Mustafa Abad, District Kasur, Pakistan. Period: April to June 2018. Methods: Convenient sampling technique was used. For data collection a self-structured questionnaire was used. Nutritional status of children was measured in term of stunting, wasting and under-weight, according to the WHO's criteria of malnutrition. Data were entered in SPSS version-20 and analyzed. Results: There was significant association (p-value <0.05) between child's nutrition status with mothers' nutritional knowledge. The majority of the mothers with adequate knowledge had children with normal nutrition status whereas the children whose mothers had poor nutritional knowledge were presented with stunting. The immunization coverage of this area was good as it was 99%. Conclusion: Malnutrition is prevalent in our children at alarming level. There is a need to improve the nutritional knowledge of mothers because it has a definite association with nutritional status of children under the age of five years.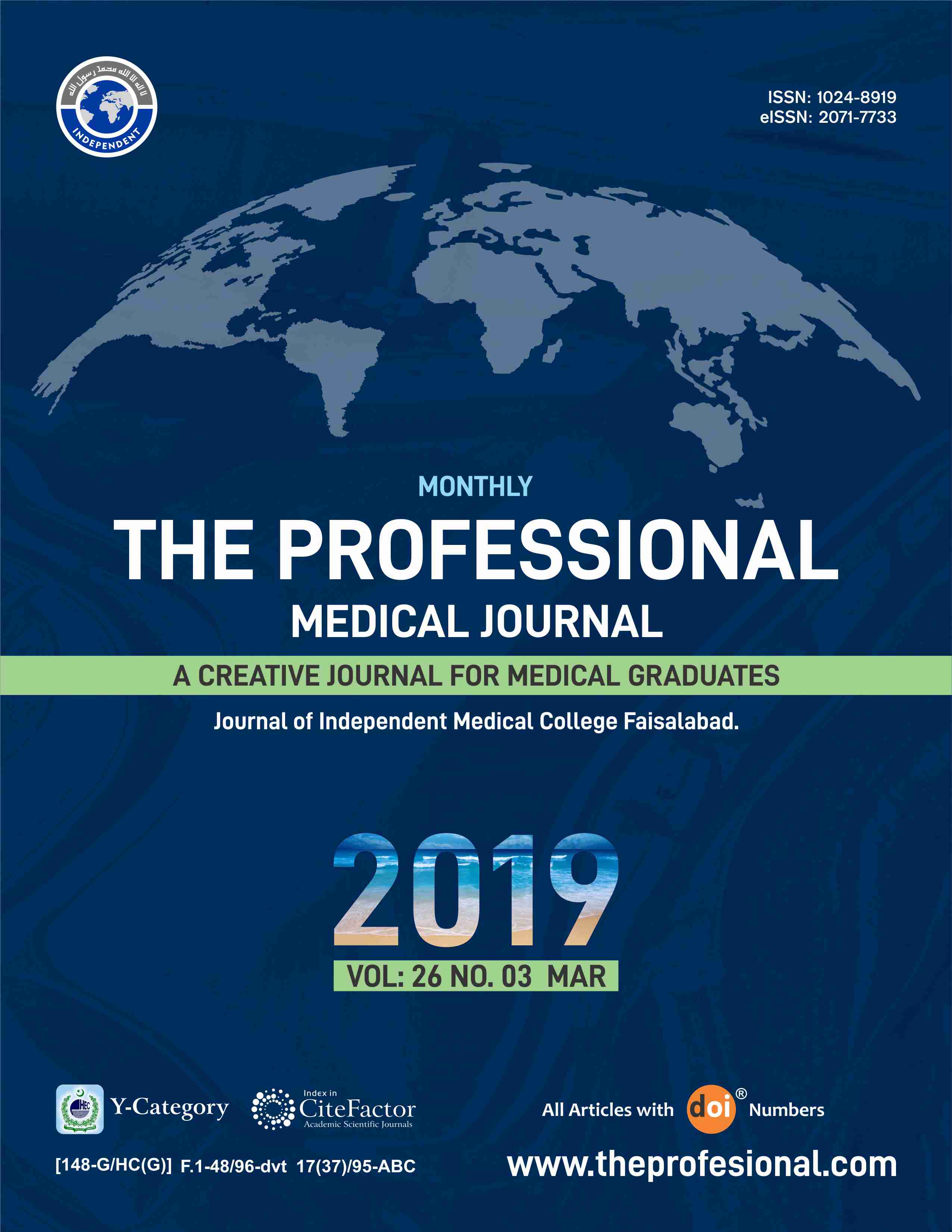 Downloads