SUBCLINICAL HYPOTHYROIDISM;
THYROID FUNCTION TEST, C- REACTIVE PROTEIN AND DYSLIPIDEMIA IN SUBCLINICAL HYPOTHYROIDISM PATIENTS PRESENTING AT SURGICAL WARDS OF A TERTIARY CARE HOSPITAL OF SINDH.
Keywords:
Subclinical Hypothyroidism, C-reactive Protein, Dyslipidemia
Abstract
Objectives: Analysis of thyroid function test, C-reactive protein (CRP) and lipids profile in subclinical hypothyroidism (SCH) as indicators of vascular atherosclerotic disease. Study Design: Cross sectional (case control) study. Place and Duration: Department of Surgery, Liaquat University of Medical and Health Sciences Hospital from January 2016 to July 2017. Materials and Methods: Subjects for this study were selected by inclusion and exclusion criteria. Sampling technique was non-probability purposive sampling. A case of SCH was defined as Thyroid stimulating hormone (TSH) > 6.2 (μIU /ml) with normal T4 and T3 free levels. 5 ml venous blood was collected from peripheral vein. Blood was centrifuged to extract sera for the detection of serum TSH, T4 and T3, and CRP. 12 hours fasting was mandatory for blood lipid detection. Data was analyzed on software SPSS 22.0 (P-value ≤0.05) at 95% confidence interval (P-value ≤0.05). Results: Cases showed high TC, TAG and LDLc with low HDLc compared to controls (P<0.05). Serum TSH was elevated in cases compared to controls (P=0.0001). Serum CRP in controls was noted as 2.75±1.12 ng/ml compared to 9.41±1.58 ng/ml in cases (P=0.0001). Pearson`s correlation shows serum CRP was negative correlated with serum T3 (r= -0.180, P=0.074), and serum T4 (r= -0.2250, P=0.025), but positive correlated with serum TSH (r= 0.626, P=0.0001). Conclusion: Subclinical hypothyroid is associated with dyslipidemia and raised C-reactive protein and both may be interpreted as indicators of vascular atherosclerotic disease.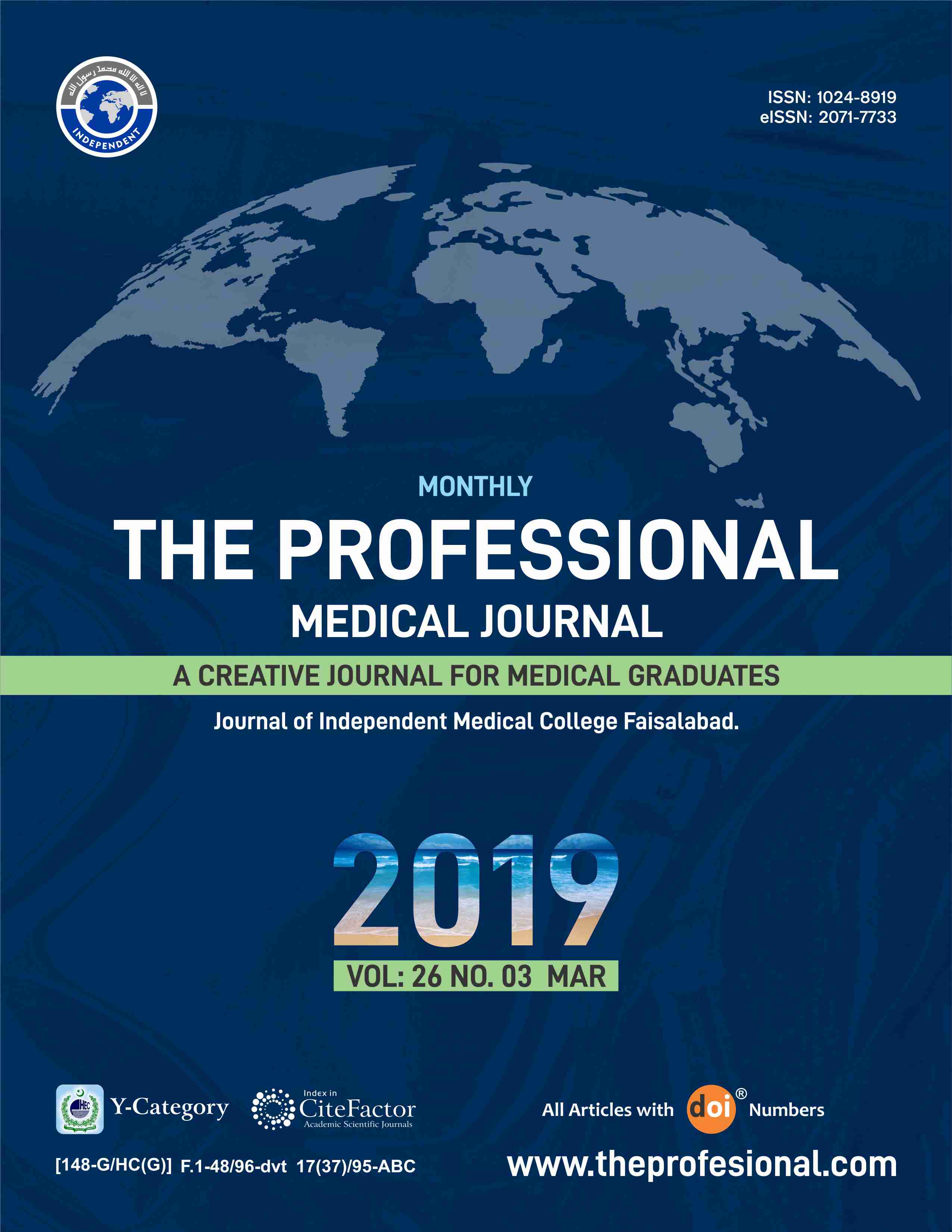 Downloads