ACUTE ABDOMEN;
ROLE OF LAPAROSCOPY IN ACUTE ABDOMEN.
Keywords:
Laparoscopy (mesh), Acute Abdomen (mesh), Acute Appendicitis (mesh), Open Surgery (mesh)
Abstract
Objectives: To assess the role of laparoscopy in patients presented with acute abdomen, to know the extent of its diagnostic and therapeutic role. And to know that how frequent the laparoscopic procedure is converted into open surgical procedures. Study Design: Prospective cross sectional study. Setting:  Department of surgery Khyber Teaching Hospital, Peshawar. Period: July 2015-july 2017. Methodology: A total of 240 patients who fulfilled inclusion criteria were selected randomly for study. Data was collected by using pre designed questionnaire after informed consent from patient and analyzed by SPSS 17. Results: Out of our total sample, 155(64.6%) were males while 85(35.4%) females. Mean age of patients was 32±11 years. 52(21.6%) were diabetics, 45(18.7%) were hypertensive while 37(15.4%) were smokers. Laparoscopy was successful in diagnosing all cases. After diagnosis 212(88.3%) patients were managed primarily by laparoscopy at the same procedure while 28(11.7%) patients were subjected to open procedure. All patients were followed post operatively till time of discharge. Average hospital stay was 6±4 days. Outcome showed that 3(1.2%) patients were expired in which 2 were having mesenteric ischemia and 1 had ruptured ectopic pregnancy while 237(98.7%) were discharged. Conclusion: Laparoscopy in cases of acute abdomen was noted as safe and accurate procedure with decrease mortality and morbidity. Moreover it is an authentic tool for diagnosis with high diagnostic accuracy. It also helps in management at same time and aid in further curse of management.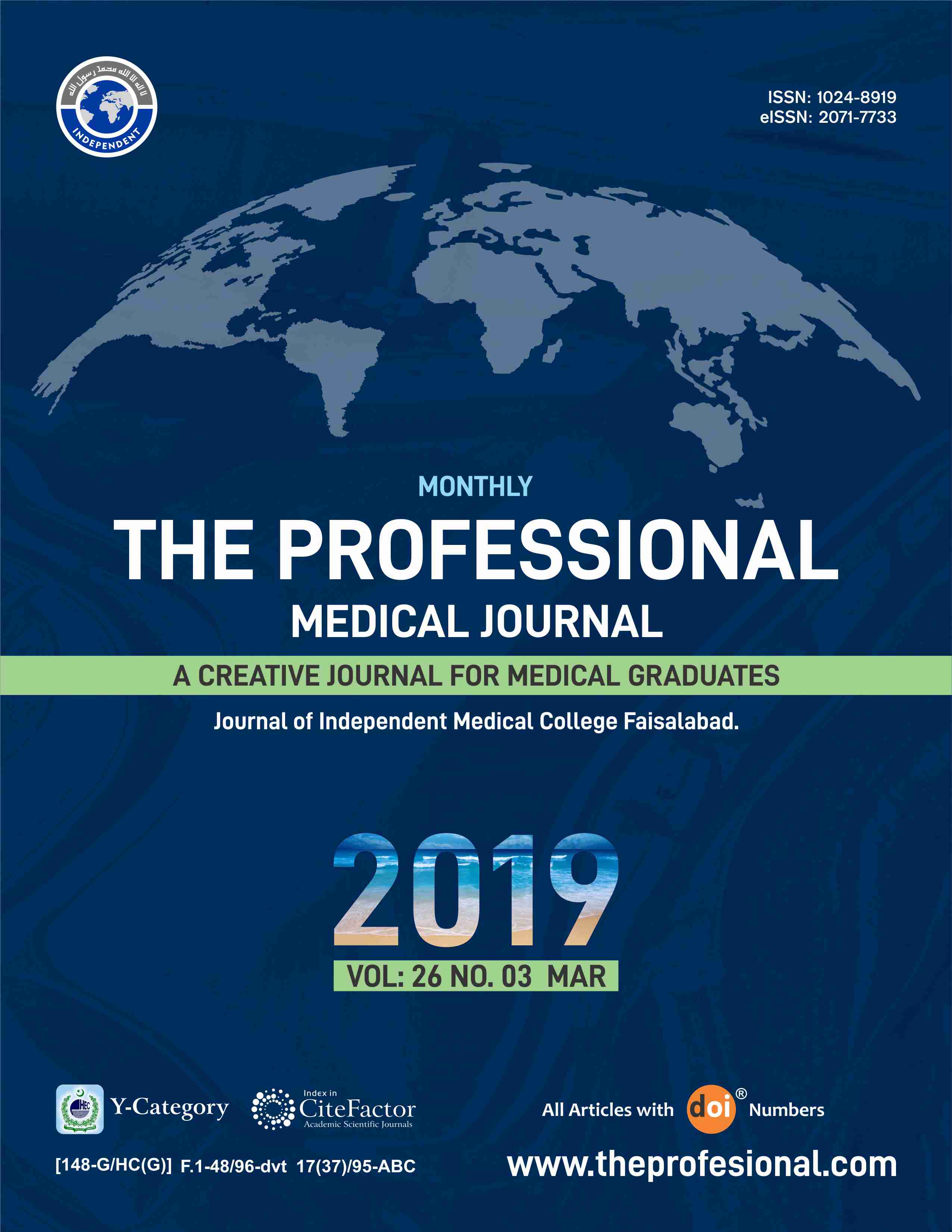 Downloads