HYPERLIPIDEMIC PATIENTS;
COMPARISION OF EFFECETS OF STATIN AND NIACIN STATIN COMBANITION, ON APOLIPOPROTEIN-B LEVEL IN HYPERLIPIDEMIC PATIENTS.
Keywords:
Statin, Niacin, Apo B, Atherosclerosis, Cardioprotective
Abstract
Objectives: Role of niacin in decreasing cardiovascular accidents by lowering the levels of Apo-B in hyperlipidemic patients. Background: In hyperlipidemia, there are high levels of atherogenic lipoproteins leading to higher risk of atherosclerotic cardiovascular events. Patients with dyslipidemia use statins as a mainstay of therapy over last many decades. Recent studies show that apolipoproteins play a major role in formation of atheromatous plaque, thus there is an urgent need to study the effects of lipid lowering medication on apolipoprotiens levels. Study Design: Cross sectional analytical study. Setting: Sheikh Zayed Hospital Lahore (Department of Biochemistry and Chemical Pathology). Period: 12 weeks from July to Sep 2014. Materials and Methods: Recently diagnosed hyperlipidemic patients (n=44) were selected for the study purpose and divided into two equal groups; A and B. Each group was given different medication. Group A took only statin while group B took a combination of statin and niacin. Blood samples were taken at the start of medication and then after completion of 12 week time period. Results: At the start of the treatment there was no significant difference in the Apo B cholesterol level between the two groups (p value 0.972). However, after the end of 12 week duration, there was a significant reduction in the Apo level of group B taking statin and niacin as compared to group A taking statin alone (p value 0.003). Conclusions: Niacin has cardio-protective role when used in combination with niacin.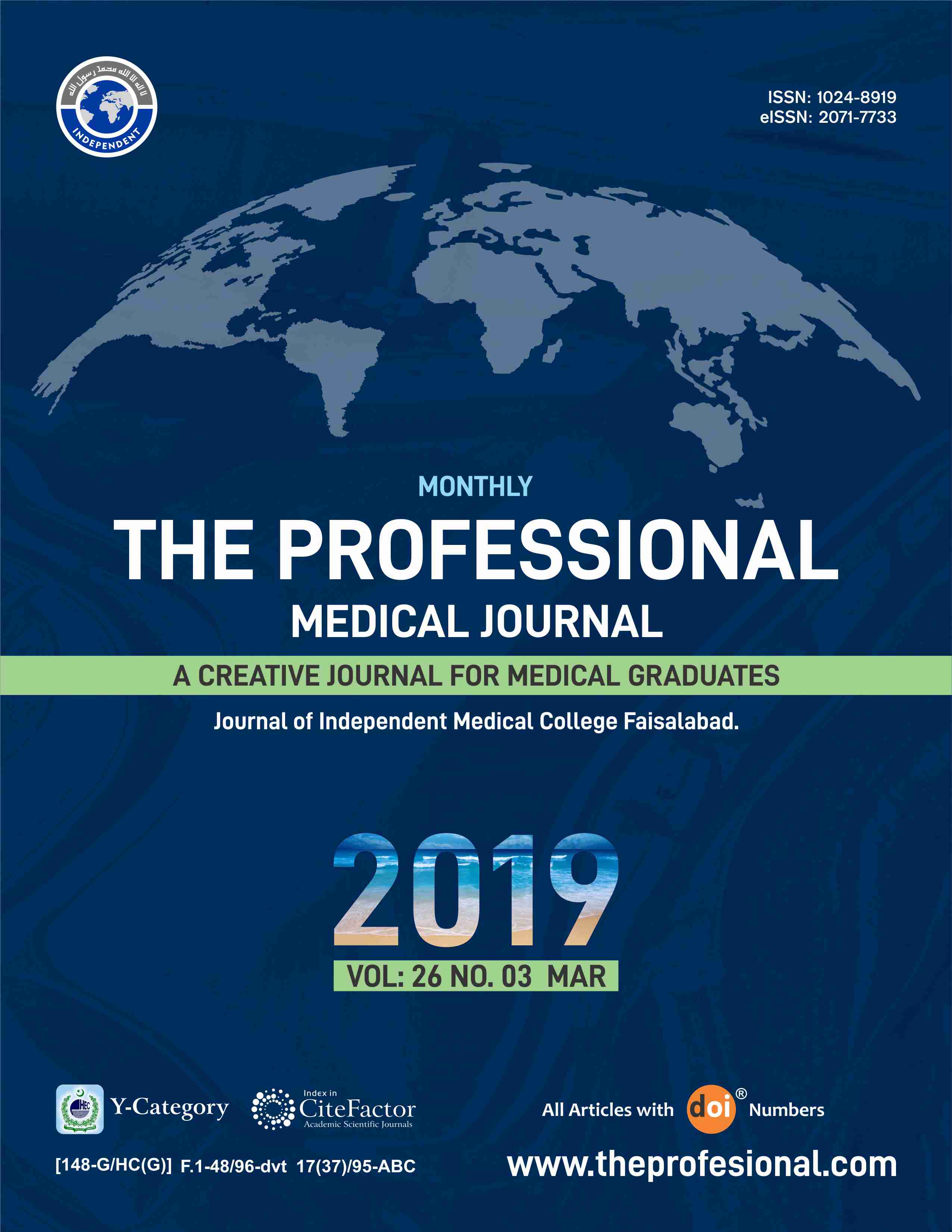 Downloads