ACUTE CORONARY SYNDROME
FREQUENCY OF DIFFERENT ARRHYTHMIAS IN PATIENTS WITH ACUTE CORONARY SYNDROME DURING FIRST 24 HOURS OF ADMISSION
Keywords:
ACS, Arrhythmias, CAD, BMI
Abstract
Introduction: Chest pain is one of the most common presentations to the
emergency and cardiology clinics and most serious of these is acute coronary syndrome (ACS)
is a life threatening acute emergency.1 There are a number of complications, which can cause
death immediately in patients of ACS which include arrhythmias, cardiogenic shock, progressive
heart failure, mechanical cardiac complications and repeat MI.2-3 Objectives: To determine the
frequency of different arrhythmias in patients with acute coronary artery syndrome in the first
24 hours of hospitalization. Study Design: Cross sectional study. Period: 1st July 2016 to 31st
January 2017. Setting: Department of Cardiology, Sheikh Zayed Medical College/Hospital,
Rahim Yar Khan. Methodology: 379 consecutive cases of ACS of either gender, with age range
of 30 to 60 years were included. Socio-demographic data and other clinical data was taken.
These patients were then attached with ECG monitors in department of cardiology, and ECG
was recorded for 24 hours and then the type of arrhythmias if detected (PVCs / AF / VF / non
sustained VT / sustained VT / first degree heart block/ second degree heart block/ third degree)
and duration of develop arrhythmias was noted according to operational definitions. Results: In
this study there were total 379 cases out of which 193 (50.92%) were males and 186 (49.08%)
females with mean age of 48.80±4.51 years. Arrhythmias were detected in 175 (46.17%) cases.
The most common arrhythmia was PVCs seen in 44 (11.61%) out of 379 cases. Arrhythmias
affected more to age groups 30-45 years affecting 66 (58.9%) cases with p= 0.002 and those
with BMI more than 30 (p= 0.01). The cases with DM and NSTEMI had it more with p= 0.02
and 0.01 respectively. On stratification of different types of arrhythmia, the male gender was
significantly associated with sustained VT and female with second degree HEART BLOCK. The
age group of 46-60 years was significantly associated with AF and sustained VT. Regarding
different type of ACS, NSTEMI as compared to STEMI was found significantly associated
with VF, non-sustained VT, sustained VT and third degree heart block with p= 0.0001, 0.02,
0.01 and 0.001. Conclusion: Acute coronary syndrome with arrhythmia is a well-encountered
complication presenting to the chest pain and coronary care units. Age group 30-45, higher
BMI, and DM have significant association with different types of arrhythmias seen in patients
admitted with ACS and PVC is the most common arrhythmia seen in ACS.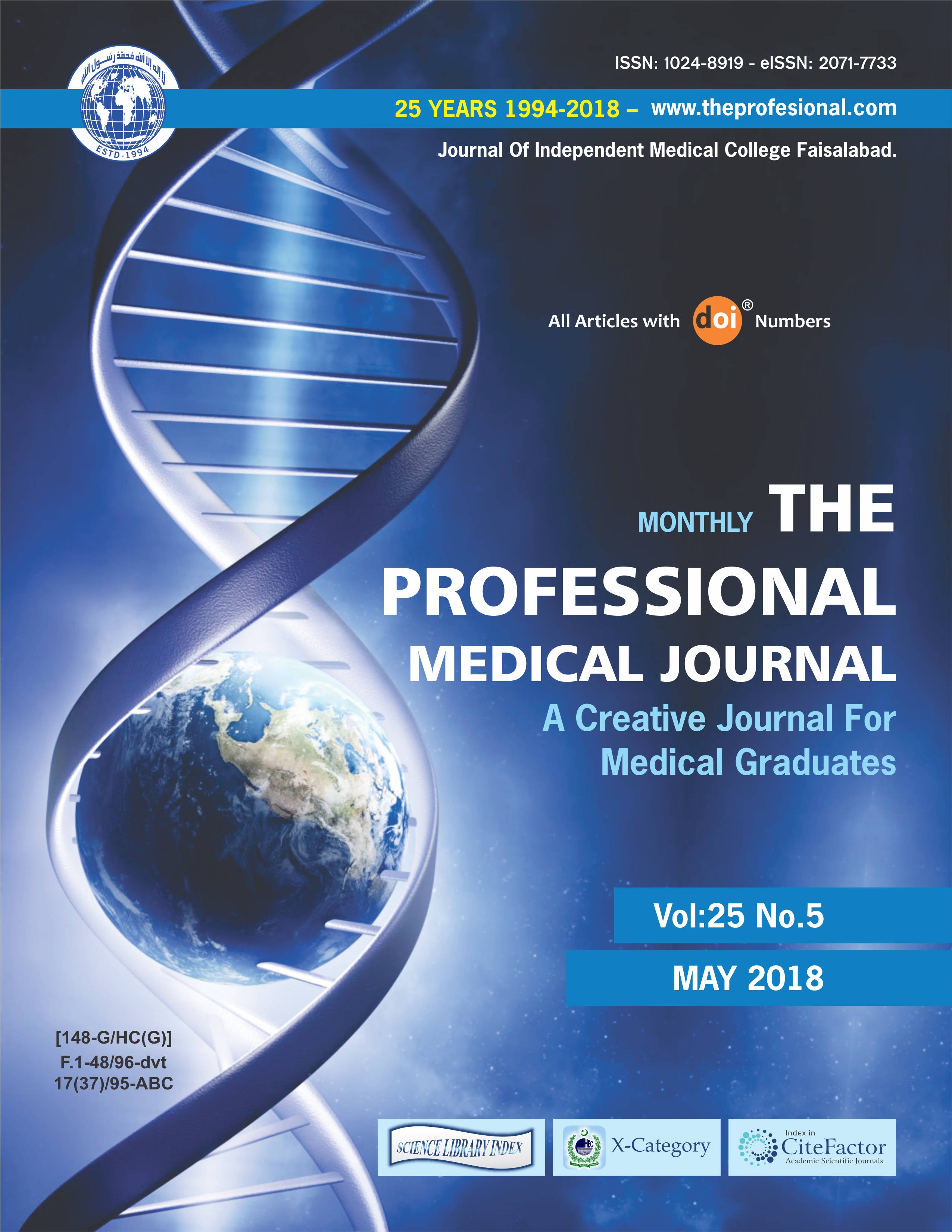 Downloads