HEALTH AWARENESS;
EXPLORING PERIODONTAL HEALTH AWARENESS AND PRACTICES AMONG PATIENTS AT LARKANA.
Keywords:
Awareness, Practices, Periodontal Health, Patients, Larkana
Abstract
Objectives: The objective of this study was to determine the awareness and practices about periodontal health among patients of Larkana. Study Design: Cross sectional study. Setting: Periodontology Department of Bibi Aseefa Dental College, Larkana. Period: October 2016 to May 2017 Material and Methods: Three hundred and thirty two patients were randomly selected over a period of almost eight months at department of periodontology, BibiAseefa Dental College, Larkana. A self-designed questionnaire was used to collect data by interviewing the patients. The questionnaire comprised of two parts. First part consisted of questions regarding demographic data. The second part was consisted of seven (7) multiple choice question to collect data regarding assessment ofawareness and practices regarding periodontal health. Results: Out of the total 332 patients, 214 (64%) were male and 118 (36%) were females. The most common age decade was third.Total 77% of participants were unaware regarding consequences of periodontal diseases. Approximately 75% of participants reported using a toothbrush and toothpaste to clean their teeth. 68% of participants used to brush their teeth once a day in this study. About 46% of participants brushed their teeth for up to 1 minute. Television and media were the sources of selecting the toothbrush and toothpaste by 57% of participants. Dental floss was not used by 96% of participants. 87% of participants visited the dentist due to dental problem. Conclusion: It is concluded that the awareness and practices of patients about periodontal health was not satisfactory and needs to be improved through community based dental programs. Oral health awareness programs at schools, colleges, universities, and community levels should be commenced in urban especially in rural areas.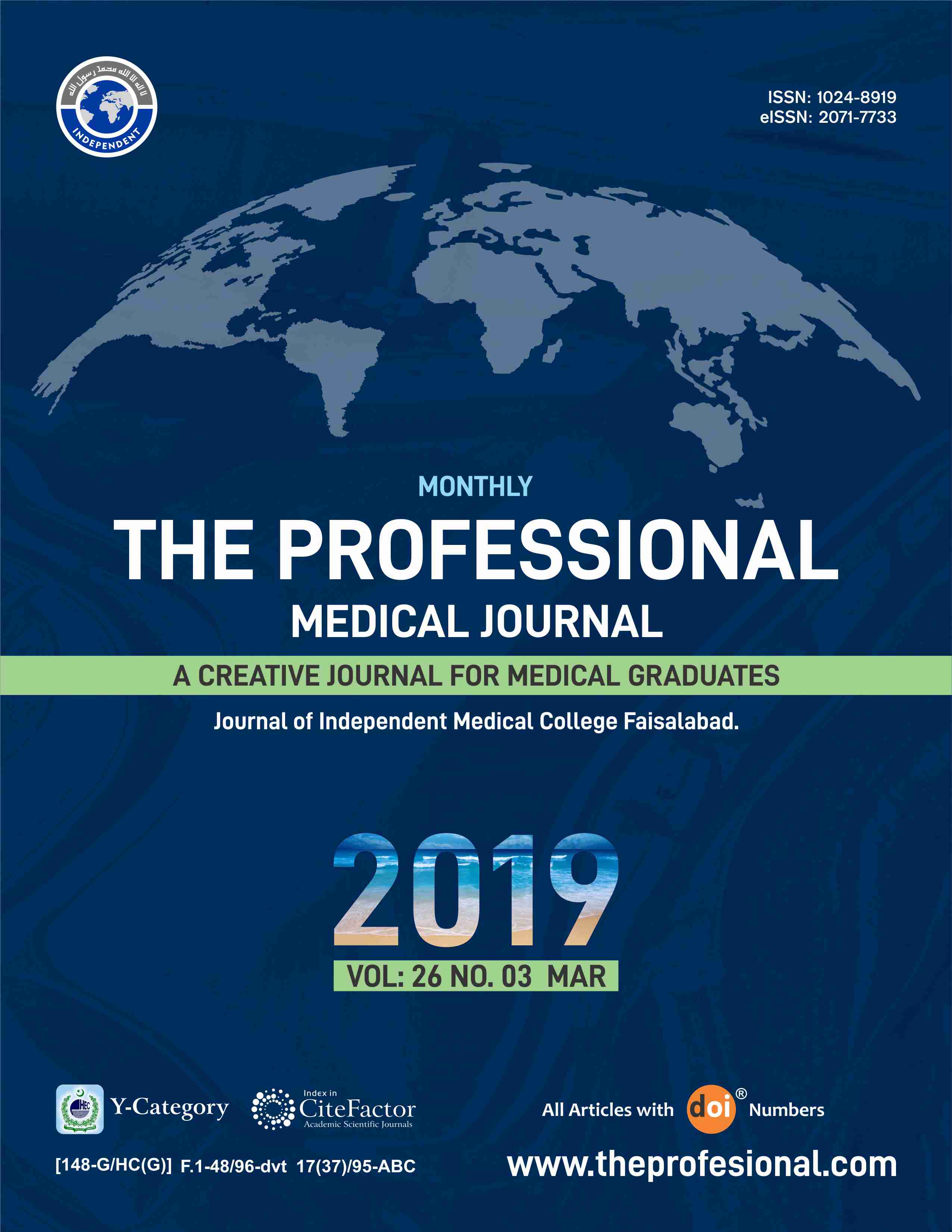 Downloads