MANDIBULAR IMPACTED THIRD MOLAR;
COMPARISON OF TRISMUS BY GIVING TWO DOSAGES OF DEXAMETHASONE AFTER SURGICAL EXTRACTION OF MANDIBULAR IMPACTED THIRD MOLAR.
Keywords:
Dexamethasone, Trismus, Third Molar, Mandible, Mouth Opening, Pain
Abstract
Objectives: To compare the difference in mean trismus by giving two doses of Dexamethasone after surgical extraction of impacted mandibular third molar. Study Design: Randomized controlled clinical trial. Period: 1st Jan 2016 to 30thJune 2017. Setting: Out Patient Department of Oral & maxillofacial Surgery, Nishtar Institute of Dentistry Multan. Methodology: Data was entered on SPSS version 23 and mean ± SD were calculated for quantitative variables like age and mouth opening in mm. Similarly frequency and percentage of qualitative variables were calculated and presented like gender and incidence of trismus. P value ≤ 0.05 was considered as significant. Results: There were 60 patients in total. Males were 31 (51.7%) while females were 29 (48.3%) (Graph-1). Mean age of the patients was 37.25 + 9.04 years ranging from a minimum of 20 to a maximum of 50 years. When students t-test was applied to compare the means of two groups, in group A the mean trismus was found to be 25.77 + 3.58 mm while in group B the mean trismus was found to be 35.53 + 5.11 mm. The t-value was found to be 8.56 and df 58. The p-value was found to be < 0.0001 which was clinically significant. Conclusion: The dosage of 8 mg of dexamethasone was statistically more significant in the reduction of trismus as compare to 4mg (p-value =0.000). So it is recommended that Dexamethasone with dosage of 8mg should be used to control postoperative trismus after surgical extraction of mandibular impacted third molar.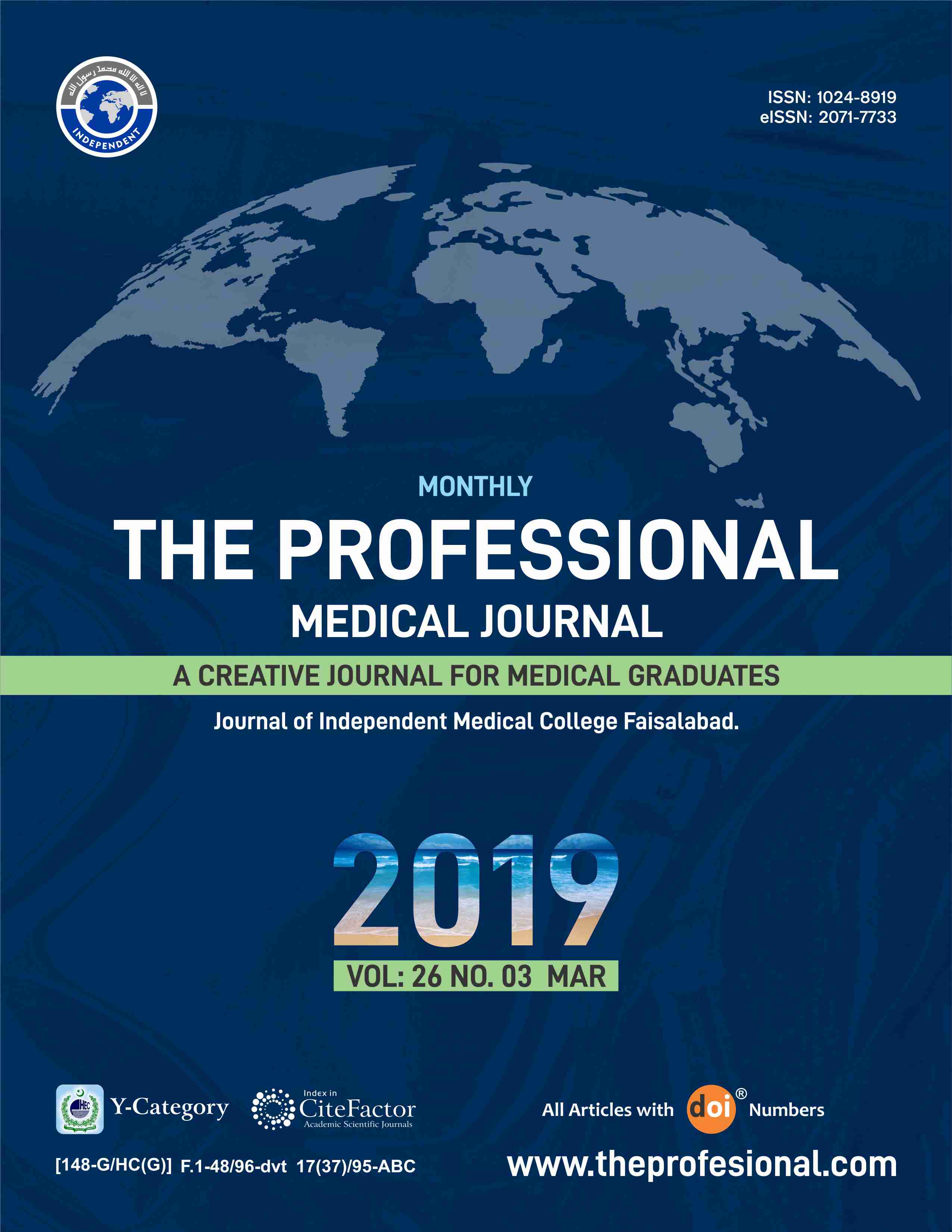 Downloads