ACUTE STEMI
PREVALENCE OF HYPERTENSION AND DIABETES IN PATIENTS OF ACUTE STEMI ADMITTED IN CCU GHULAM MUHAMMAD TEACHING HOSPITAL, SUKUUR SINDH PAKISTAN
Keywords:
Hypertension, Diabetes, STEMI
Abstract
Objectives: To find a relationship between acute ST elevation myocardial
infarction (STEMI) and two major risk factors i.e. diabetes type 2 and hypertension in adult
patients admitted in cardiology department of Ghulam Muhammad Mahar Medical College
Sukkur. Study Design: Cross-sectional study. Study Setting: Department of Cardiology,
Ghulam Muhammad Mahar Medical College Sukkur. Period: October 2016 to March 2017. 6
months. Material and Methods: Total of 764 patients aged 18-80 years were included in the
study population on bases of history of chest discomfort and sudden ST elevation MI (STEMI).
Those patients with unstable angina and those cases which presented with Q waves were
excluded from study population. Blood pressure and blood sample were taken and analyzed
in the institution laboratory. Results: Off 764 anterior wall Myocardial infarction (including
extensive) was seen in 367(48%) while inferior wall Myocardial infarction (including RV and
posterior) was recorded in 397(52%) of the study population. 118 (15.44%) were hypertensive
and also had diabetes off which 8.11% were female and chi square test reveals a relationship
between sex and diabetes and hypertension in the study population. Conclusion: A relationship
of hypertension and diabetes with STEMI is there. Primary prevention and proper screen
program needs to be in place to identify the submerge part of the iceberg.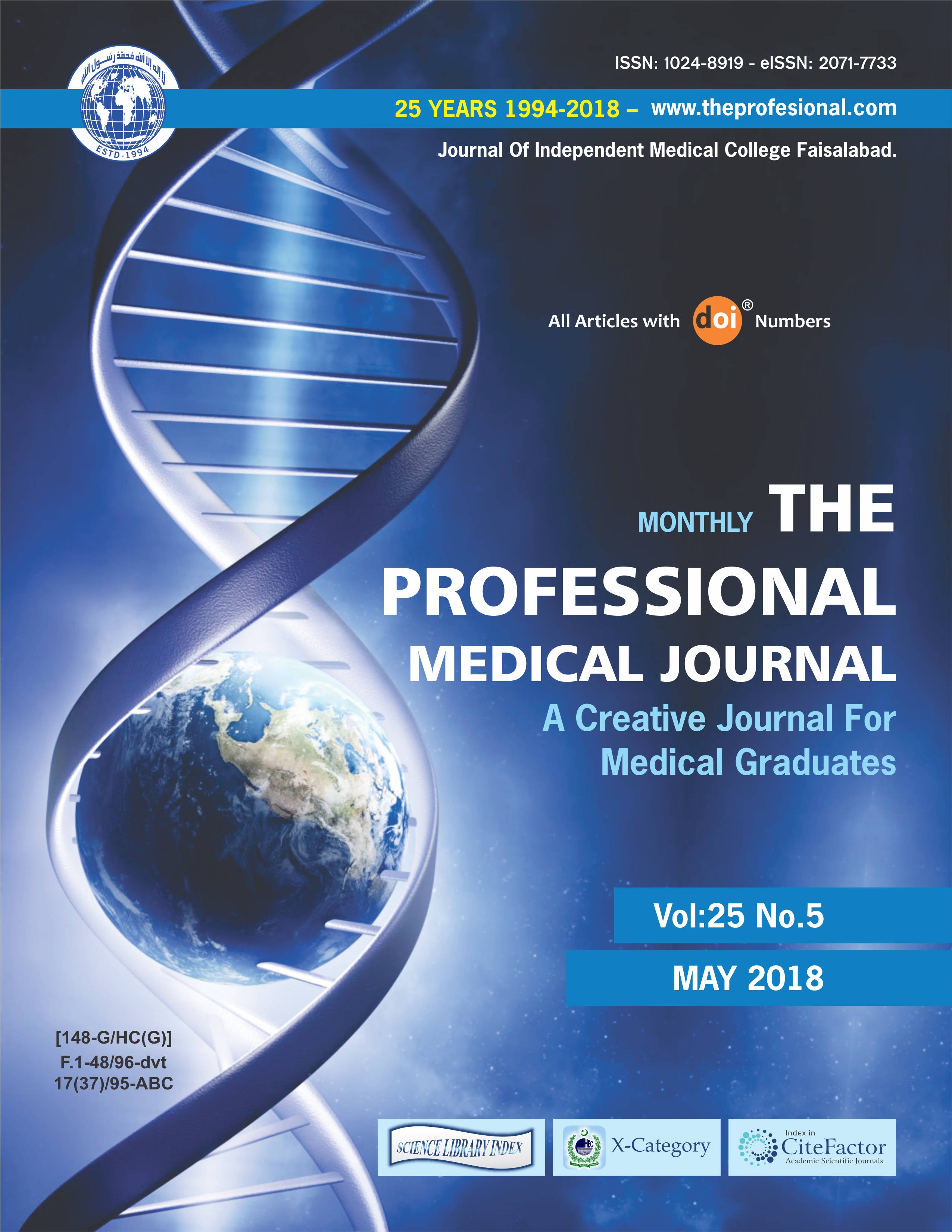 Downloads