VITAMIN B12 DEFICIENCY
VITAMIN B12 DEFICIENCY IN PATIENTS WITH HYPOTHYROIDISM
Keywords:
Hypothyroidism, Vitamin B12, Thyroid
Abstract
Objectives: To determine the frequency of vitamin B12 deficiency in patients
with hypothyroidism. Study Design: Cross sectional descriptive study. Period: 12-05-2016
to 11-11-2016. Setting: Liaquat University Hospital Jamshoro / Hyderabad. Patients and
Methods: All the patients of known hypothyroid patients for ≥01month duration, 20-50 years
of age, either gender were explored for serum vitamin B12 level. The SPSS was used to
manipulate the data in relation to mean ±SD, frequencies and percentages and through chisquare
test to get the p-values and its level of significance (≤0.05). Results: Total 145 patients
with hypothyroidism were evaluated for B12 deficiency, of which 97 (66.8%) were males and
48 (33.1%) were females respectively. Ninety patients (62%) were from urban areas while 55
(37.9%) was rural population. The mean ±SD for age of overall population was 41.83±8.93
years while the mean age ±SD for vitamin B12 deficient and non deficient was 39.96±7.82
and 40.74±8.54 years respectively. The vitamin B12 deficiency was observed in one hundred
and five patients (72%), of which 69 (65.7%) males and 36 (34.3%) females. The mean ± SD
for duration of infection in overall population was 5.32±1.53 months while it was 5.81±1.43 in
vitamin B12 deficient individuals. Conclusion: The vitamin B12 deficiency is more pronounced
in hypothyroid patients. In present series vitamin B12 deficiency was observed in 105 (72%)
individuals with male predominance 69 (65.7%).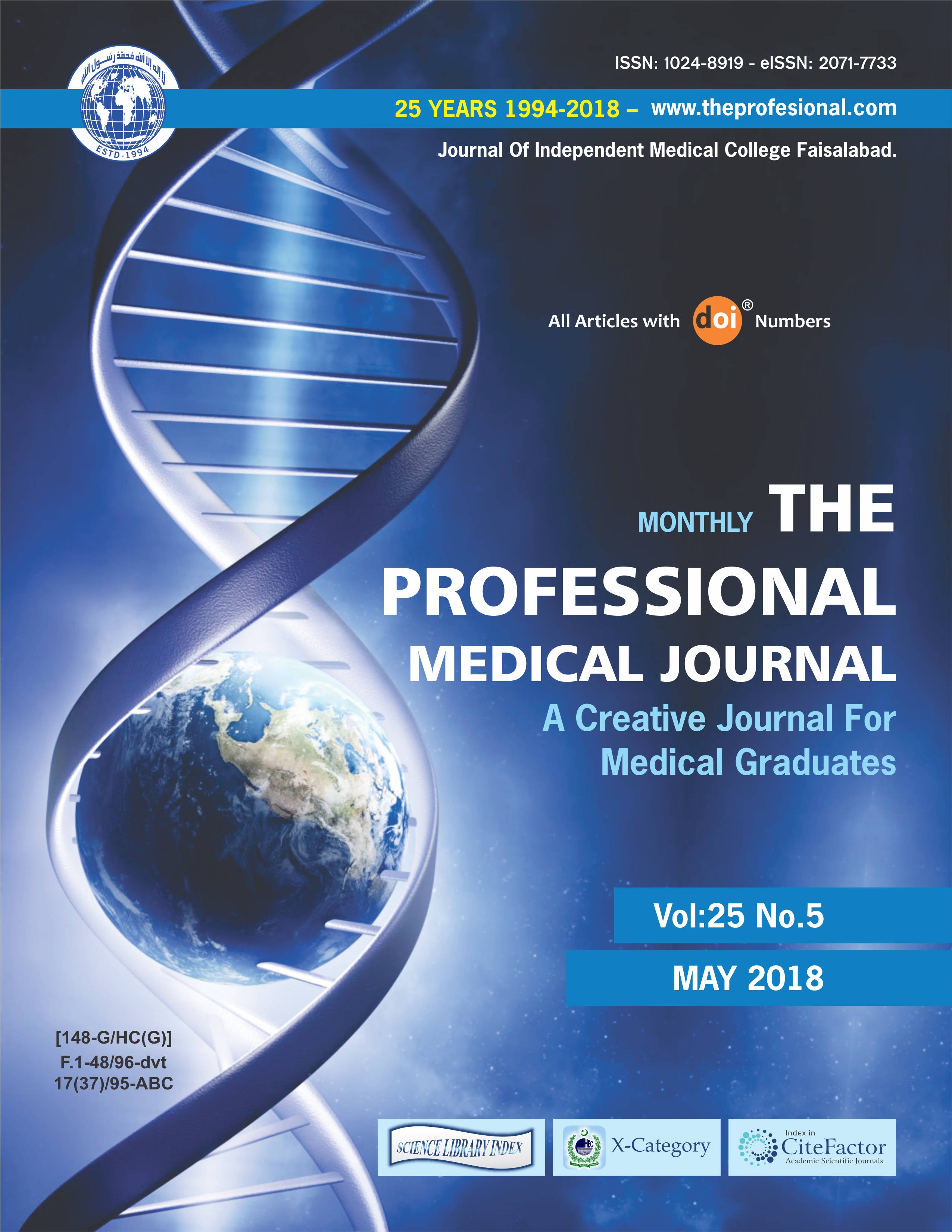 Downloads