SPONTANEOUS BACTERIAL PERITONITIS (SBP)
SPECTRUM OF BACTERIAL FLORA CAUSING SPONTANEOUS BACTERIAL PERITONITIS (SBP) IN PATIENTS WITH LIVER CIRRHOSIS
Keywords:
Spontaneous Bacterial Peritonitis, E. Coli, Cirrhosis
Abstract
Background: Spontaneous bacterial peritonitis (SBP) is a bacterial infection
which occurs in cirrhosis of liver complicated by ascites. To decrease the high in-hospital
mortality rate of 20 to 30%, rapid diagnosis and antibiotic treatment are essential. Objectives:
To ascertain the frequency of causative organisms of SBP. Study Design: Descriptive study.
Setting: Gastroenterology Department, Nishtar Medical College/Hospital, Multan using non
probability, consecutive sampling. Period: Jan 2017 to July 2017. Methodology: The study
included 183 patients of liver cirrhosis having SBP. Under aseptic conditions, ascitic fluid tap
was done and sent for bacterial culture. Data was analyzed by computer program SPSS-18.
Results: Of these 183 study cases, 103 (56.3%) were male patients while 80 (43.7%) were
female patients. Mean age of our study cases was 51.73 ± 9.28 years. Mean duration of
disease (liver cirrhosis) was 26.43 ± 12.32 months while mean duration of SBP was 4.51 ±
1.21 days. More than half of cases (56.3%) of liver disease were caused by Chronic Hepatitis C,
13.7% were due to Hepatitis B and 16.9% of patients were alcoholics. Among the study cases,
E.coli was noted in 135 (73.8%), Staph. Aureus in 17.5% and Klebsiella was noted in 8.7%.
Conclusion: Our study indicates that E.coli is the major organism causing SBP in patients
having cirrhosis of liver followed by Staph. Aureus and Klebsiella.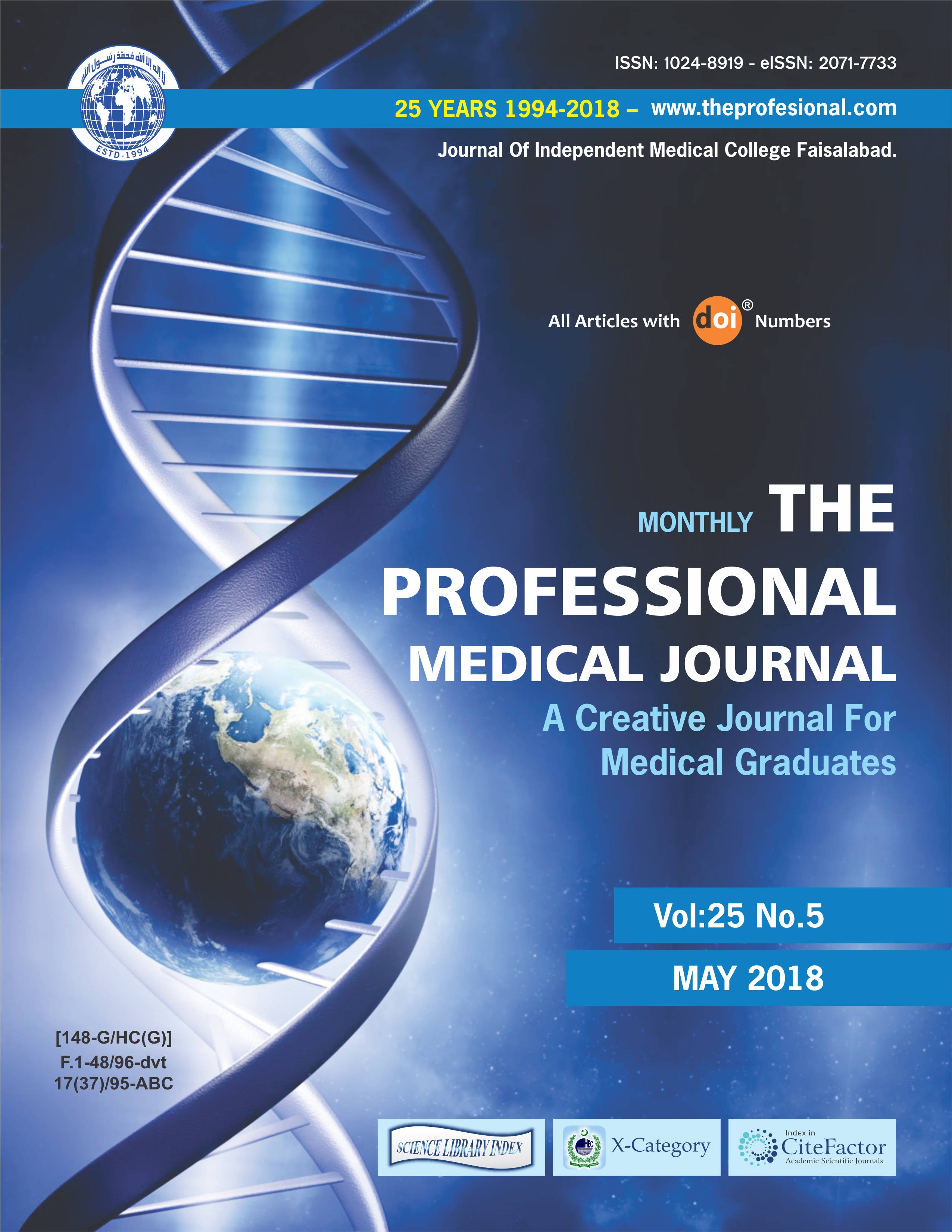 Downloads