TB DIAGNOSTIC CENTERS
A STUDY OF QUALITY ASSURANCE OF TB DIAGNOSTIC CENTERS THROUGH PROFICIENCY TESTING IN LAHORE
Keywords:
DOTS, Critical Appraisal, Diagnostic Center, Proficiency, Blinded Rechecking, Panel Slides
Abstract
Introduction: Tuberculosis is the leading infectious cause of death and was
declared as global emergency in 1993. Sputum smear microscopy is the gold standard for
diagnosis of the pulmonary tuberculosis. Blinded rechecking of the slides and panel testing
are WHO recommended methods for assuring the quality of the TB diagnostic centers. Period:
Oct, 2014 to Dec, 2014. Objectives: To assess the quality of sputum microscopy at diagnostic
centers through proficiency testing.To compare the performance of trained and untrained
laboratory staff in terms of sputum microscopy. Study Design: Cross-sectional descriptive.
Setting: Lahore District. Methodology: Blinded rechecking and panel testing was performed
and data was collected with the help of checklists in all the 30 (75%) functional diagnostic
centers of Lahore district. Results: Errors in reporting were found in 13 (43%) out of 30
diagnostic centers during the blinded rechecking. There was no error in the blinded rechecking
in microscopy of 17 (68%) AFB microscopy trained lab workers, while all the 5 (100%) untrained
lab workers committed error. Only 17 (56%) lab workers reported 80-100% slides correctly
during the panel testing; a minimum acceptable level of skill, while 13 (44%) reported 40-60%
slides correctly. One of the most striking findings of the study was the relation of training with
the performance of lab workers. Conclusion: Untrained lab staff should immediately undergo
standardized training for sputum smear microscopy and refresher training should be given to
the trained lab workers to enhance their knowledge and skills.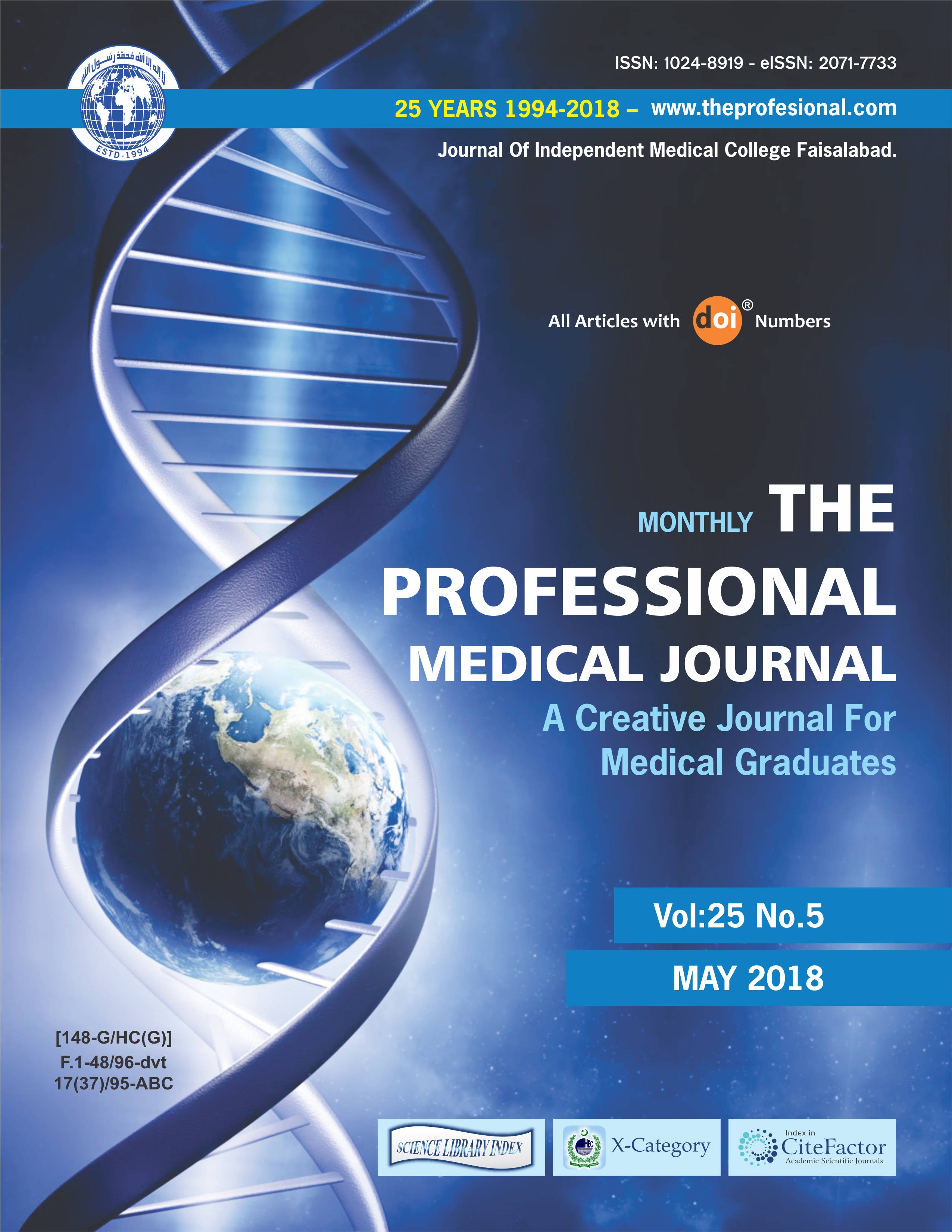 Downloads