HERLYN WERNER WUNDERLICH SYNDROME;
AN UNUSUAL PRESENTATION. A CASE REPORT.
Keywords:
Mullerian duct anomalies, Herlyn-Werner-Wunderlich syndrome
Abstract
Mullerian duct anomalies are underreported because these remain unrecognized. Unfortunately our knowledge of epidemiology has not paralleled the technical advances involved in their diagnosis and management. We report a case of 13 years old girl who presented with normal menarche and progressively severe dysmenorrhea. She was diagnosed to have a pelvic mass which was initially misdiagnosed as acute appendicitis, for which appendectomy was done. Later on, it was thought to be an ovarian cyst, till the time her IVU and CT scan confirmed diagnosis of Herlyn Werner Wunderlich Syndrome. Surgical management relieved symptoms. The aim is to create awareness among clinicians to keep a high index of suspicion of mullein duct and associated anomalies in young girls.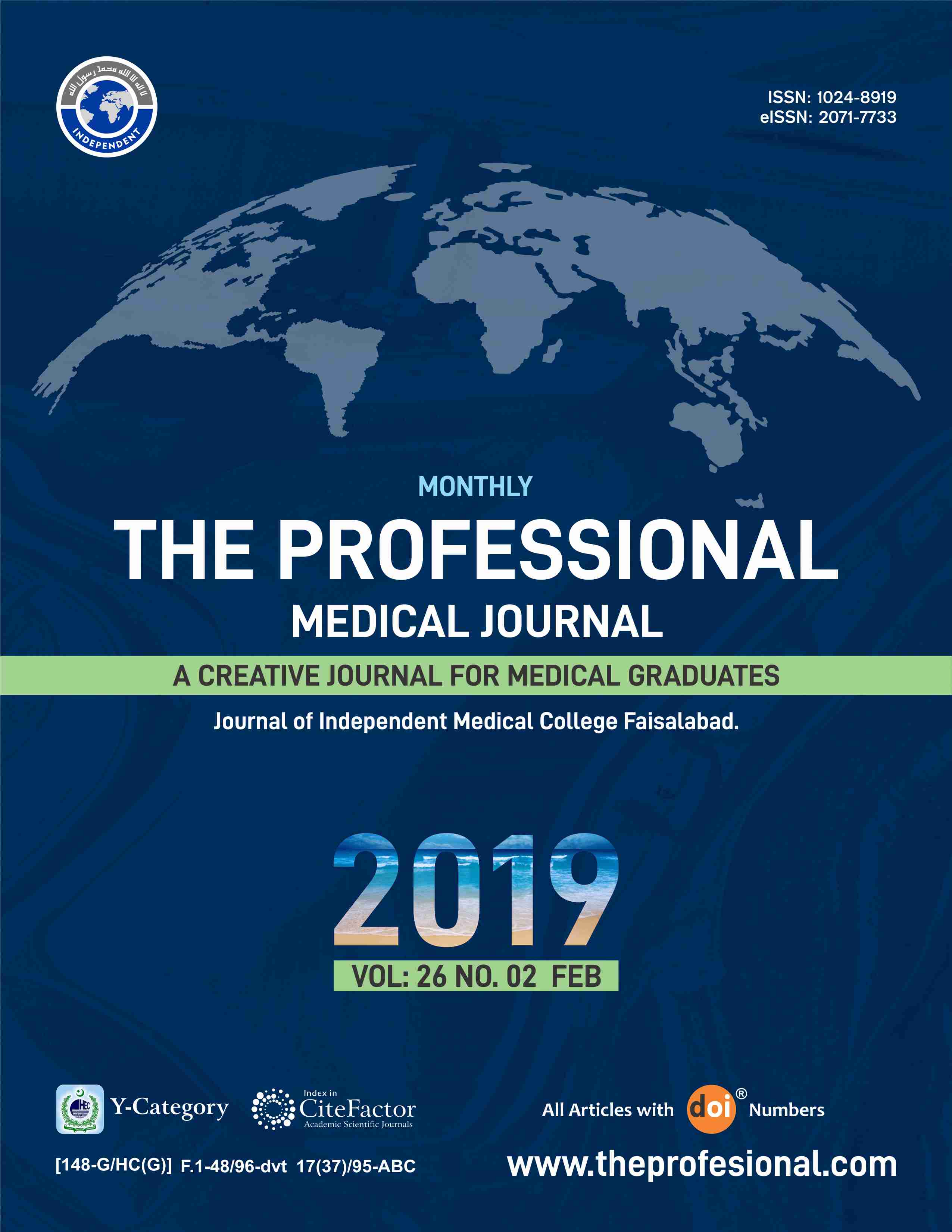 Downloads