PROSTATE AND BREAST CANCER
A COMPARISON OF CK2 MODULATION OF C-MYC IN PROSTATE AND BREAST CANCER
Keywords:
c-Myc, Ck2, Ca Breast, Ca Prostate, Correlation
Abstract
Background: CK2, a serine/threonine, protein kinase, targets over and above
300 substrates including c-Myc. CK2 expression is elevated in human cancers including
breast cancer and prostate cancer. c-Myc protooncogene expression is also up-regulated in
these cancers. Objectives: To evaluate the co expression and correlation of CK2 and c-Myc
in prostate cancer as compared to their correlation in breast cancer. Study Design: Cross
sectional analytical study. Setting: Army Medical College and AFIP, Duration: Two years.
Methods: A retrospective study of immunohistochemical analysis, approved by Armed Forces
Institute of Pathology Ethical Committee. Paraffin embedded tissues of diagnosed prostate
cancer, 30 in number, 30 cases of Benign Prostatic Hypertrophy (BPH) and 30 cases of breast
adenocarcinoma, were included in the study. We stained tissue sections for CK2 and c-Myc
and measured staining intensity for each protein expression. Data analysis was done by SPSS
version 20. Pearson correlation coefficient was used for correlating the expression of both
proteins. P-value was calculated. Results: A strong correlation of CK2 with c-Myc was seen in
prostate cancer tissue, in comparison to BPH. There was a very significant correlation present
between CK2 and c-Myc, especially in invasive cases of breast cancer. Conclusion: CK2 and
c-Myc expressions are highly and significantly correlated in prostate cancer and breast cancer
especially in invasive cases. CK2 has influence over c-Myc and both can be used for forecasting
the cancer phenotype and aggression of disease.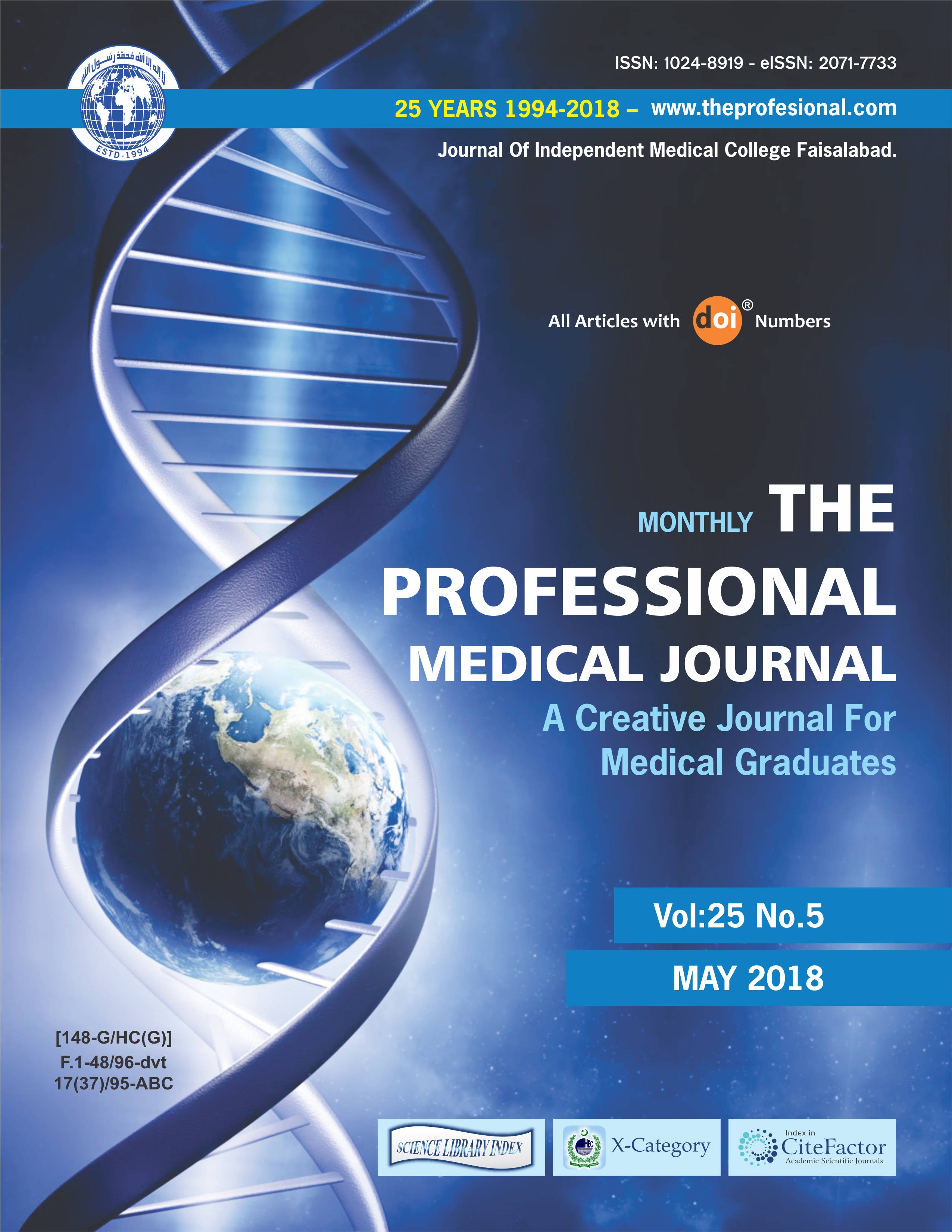 Downloads