DIARRHEA IN NEWBORNS;
BIOCHEMICAL CHARACTERISTICS, FREQUENCY AND CAUSES OF THE IN NEWBORNS.
Abstract
Newborns mortality is the serious problem in all over the world and Diarrheais a major cause of morbidity and mortality in children in mostly resource-constrained nations like Pakistan. Objectives: The study was aimed to determine causes and frequency of the diarrhea in 1st 6 months of life in term newborns, to study the biochemical characteristics and to further suggest the possible policy proposals. Study Design: Descriptive case series. Setting: Department of Pediatrics, Allied Hospital Faisalabad. Duration: Six months. Subjects and Methods: A total of 300 cases fulfilling the inclusion/exclusion criteria were enrolled to determine the frequency of acute diarrhea in newborns. Data was collected through specially designed Performa. Follow up of patients were also ensured. Results: In our study, out of 300 children born by cesarean delivery, 47.67%(n=143) were between 1-3 months and 4-6 months was recorded in 52.33%(n=157), mean+sd was calculated as 3.57+2.92 months, 57.33%(n=172) were male and 42.67%(n=128) were females, frequency of diarrhea was recorded in 20.33%(n=61) while 79.67%(n=239) had no findings of the morbidity. Conclusion: Biochemical investigation showed what kind of diarrhea an infant has. The frequency of acute diarrhea in newborns is high among those who delivered by cesarean delivery. However, it is also required that every setup should have their surveillance in order to know the frequency, reasons and causes of the problem.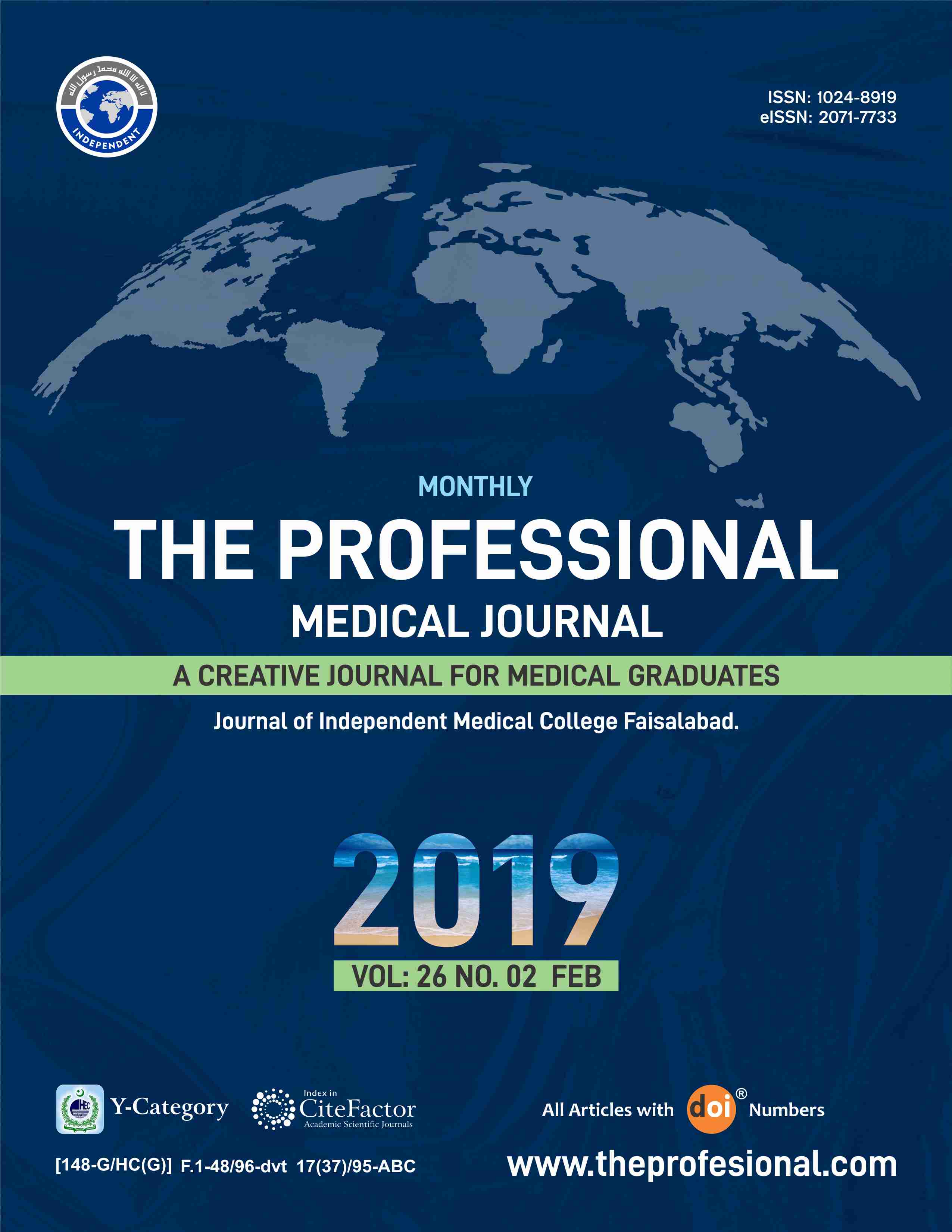 Downloads