THYROID DISORDERS
SPECTRUM OF THYROID DISORDERS AN EXPERIENCE IN GUJRANWALA REGION OF PUNJAB
Keywords:
Thyroid disorders, cancer, nodular goitre, dysfunction Thyroid
Abstract
Objective: to study the spectrum of various thyroid disorders presenting
in peripheral teaching hospitals of Gujranwala region. Study Design: Descriptive, Cross
sectional, Interventional. Setting: Department of Surgery Islam Teaching Hospital Sialkot &
Surgical Department of Aziz Bhatti Shaheed (Teaching) Hospital. Nawaz Sharif medical College,
University of the Gujrat. Study Period: February 2011 to June 2016. Results: A total of 236
patients of all age groups with thyroid gland disorders were enrolled in this study. Majority of
patients were of middle age group with mean age of 43+ years. Male to female ratio was 1:4.
Nodular thyroid enlargement was the commonest presentation. Solitary thyroid nodule was the
commonest variant of nodular goitre seen in 48.52% cases. Thyroid carcinoma was found in
36.45% cases among the nodular goitres. Conclusion: Thyroid disorders are common in hilly
areas of Pakistan, more common in female population. High prevalence thyroid malignancy in
population of the Gujranwala Division of Central Punjab is an alarming and worrisome finding in
our study. Larger multicenter studies are suggested in this particular region to know the exact
incidence, predisposing factors/ carcinogens etc if any responsible for thyroid malignancies in
this region.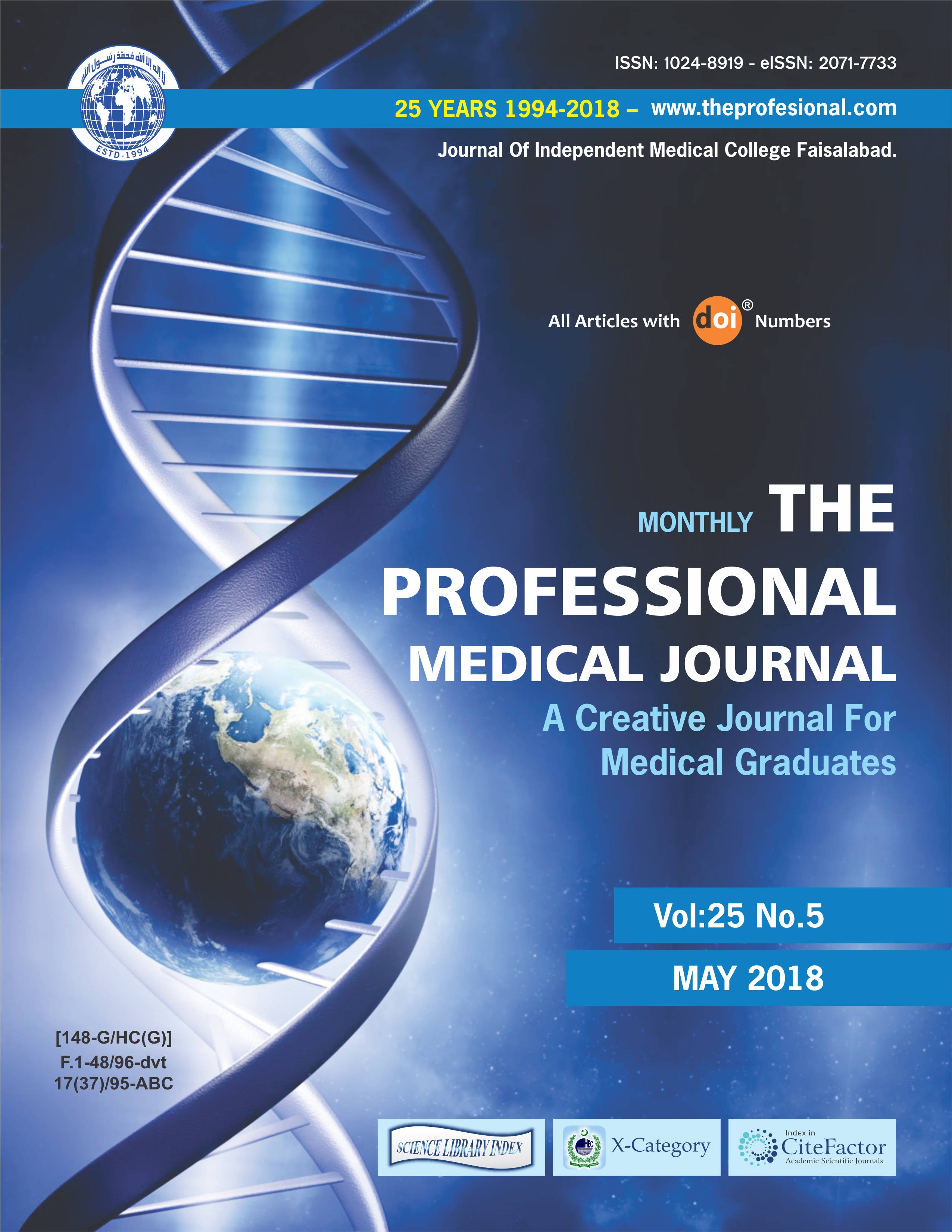 Downloads