ACUTE ISCHEMIC STROKE;
CLINICAL AND PROGNOSTIC SIGNIFICANCE OF SERUM ALBUMIN IN ACUTE ISCHEMIC STROKE.
Keywords:
Acute Ischemic Stroke, Serum Albumin, NIHSS, mRS, Prognosis
Abstract
Objectives: Analysis of Clinical and Prognostic significance of Serum Albumin in Acute Ischemic Stroke and its correlation with National Institute of Health Stroke Scale (NIHSS) and modified Rankin scale (mRS). Study Design: Case control study. Setting & Period: Department of Medicine, Liaquat University of Medical and Health Sciences Hospital Hyderabad/Jamshoro from March 2016 to June 2017. Subjects & Methods: A sample of 100 cases of acute ischemic brain stroke (AIS) and 100 controls were selected according to inclusion and exclusion criteria. Clinical criteria of NIHSS and mRS were calculated. Blood samples were taken for biochemical analysis. Albumin was analyzed between 2 groups and its correlation with NIHSS and mRS was estimated by Pearson`s correlation. Data was analyzed on Statistical Package SPSS 22.0 software and Microsoft excel sheet (P ≤ 0.05). Results: Serum albumin was found low in AIS cases 3.86±0.68 g/dl compared to controls 5.16±0.34 g/dl (P=0.0001). Of 100 AIS cases, 23% patients died and 77.0% survived. Bivariate analysis shows serum albumin was inversely associated with NIHS score and mRS (r= -0.596, P=0.0001) (r= -0.720, P=0.0001) respectively. Conclusion: Low serum albumin adversely affects the prognosis of acute ischemic stroke patients.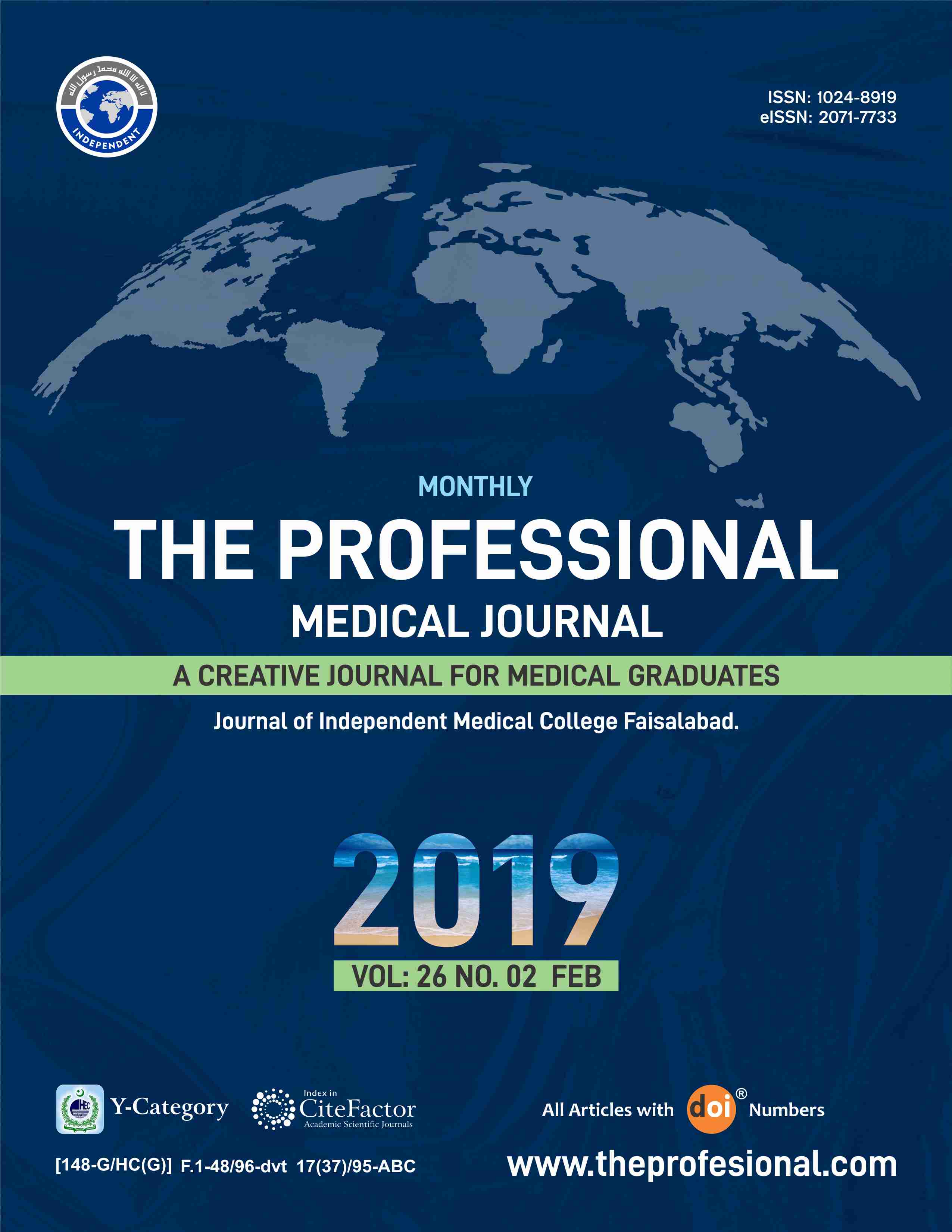 Downloads