MIGRAINE;
THE MOST COMMON HEADACHE DISORDERS A NEUROLOGY CLINICAL PERSPECTIVE.
Keywords:
Headache, Migraine, Tension Type Headache
Abstract
Objectives: To determine the various patterns of headache presenting to Neurology OPD Liaquat University Hospital Jamshoro/Hyderabad. Study Design: Descriptive, cross-sectional study. Setting: Department of Neurology, Liaquat University of Medical & Health Sciences (LUMHS). Period: July to December 2016. Methods: Data was collected on developed profoma, the same was analyzed on SPSS 22nd version. Results: Out of 238 patients, 61 (25.6%) were male 177 (74.4%) were female patients. Age group distribution of study population ranged from 04 - 65 years with mean age was 31.66 with standard deviation of12.72. Out of 238 patients 170 (71.4%) were diagnosed as primary headache disorders, 56 (17%) were secondary headache while 12 (%) were labeled as cranial neuropathies and facial pains. Migraine without aura 113(65.3%) followed by tension type headache 35(20.2%) were most common primary headache disorder. Among secondary headaches Cervicogenic headache 16(30.2%) was most common cause followed by headache secondary to sinusitis, hypertension and trauma 8(15.1%), 7 (13.2%) and 6(11.3%) respectively. Trigeminal Neuralgia 9 (75.0%) was most common painful cranial neuropathies. Conclusion: Primary as well as secondary headache disorders are most prevalent in female at an age range of 21-40 years with majority of them suffering from migraine followed by tension and Cervical origin respectively.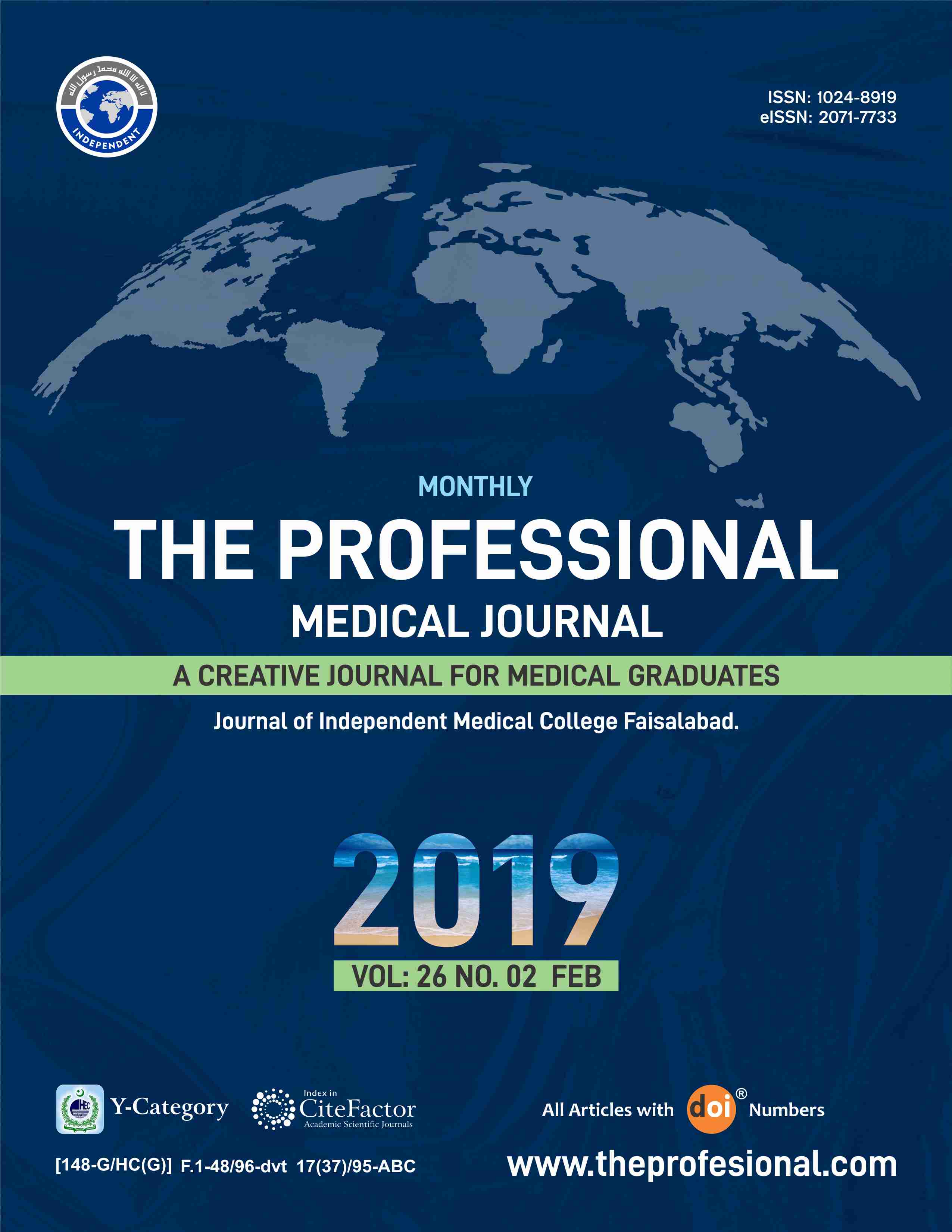 Downloads