ISCHEMIC AND HEMORRHAGIC STROKE;
A COMPARATIVE STUDY TO ASSESS THE FREQUENCY OF ISCHEMIC AND HEMORRHAGIC STROKE AND ASSOCIATED RISK FACTORS IN PATIENTS WITH HYPERTENSION.
Keywords:
Type of Cerebrovascular Accident, Risk Factors.
Abstract
Objectives: The aim behind this study was assess the frequency of ischemic and hemorrhagic stroke and associated risk factors in patients with hypertension. Study Design: Cross sectional study. Period: One year. Setting: Department of Medicine People's Medical University, Shaheed Benazeerabad. Material and Methods: This study was a hospital based study in which sampling was done through a purposive sampling technique. A total of 160 patients admitted with stroke were included in our study. After taking informed consent patient's relevant history and examination were carried out. CT-Scan was done to confirm and different between ischemic and hemorrhagic stroke.SPSS version 17.0 was used to analyze the collected data. Results: Ischemic stroke was observed in 105(66%) patients and 55(34%) were suffered hemorrhagic stroke. Hypertension was 100% in both types of storks in ischemic stroke and hemorrhagic stroke.Rate of diabetes mellitus, dyslipidemia and smoking were significantly high in hemorrhagic stroke than ischemic stroke (p<0.01). Conclusion: We found a high prevalence of ischemic stroke than hemorrhagic stroke in our population. Among associated factors gender, hypertension, dyslipidemia, diabetes and smoking were prevalent in both ischemic and hemorrhagic stroke patients.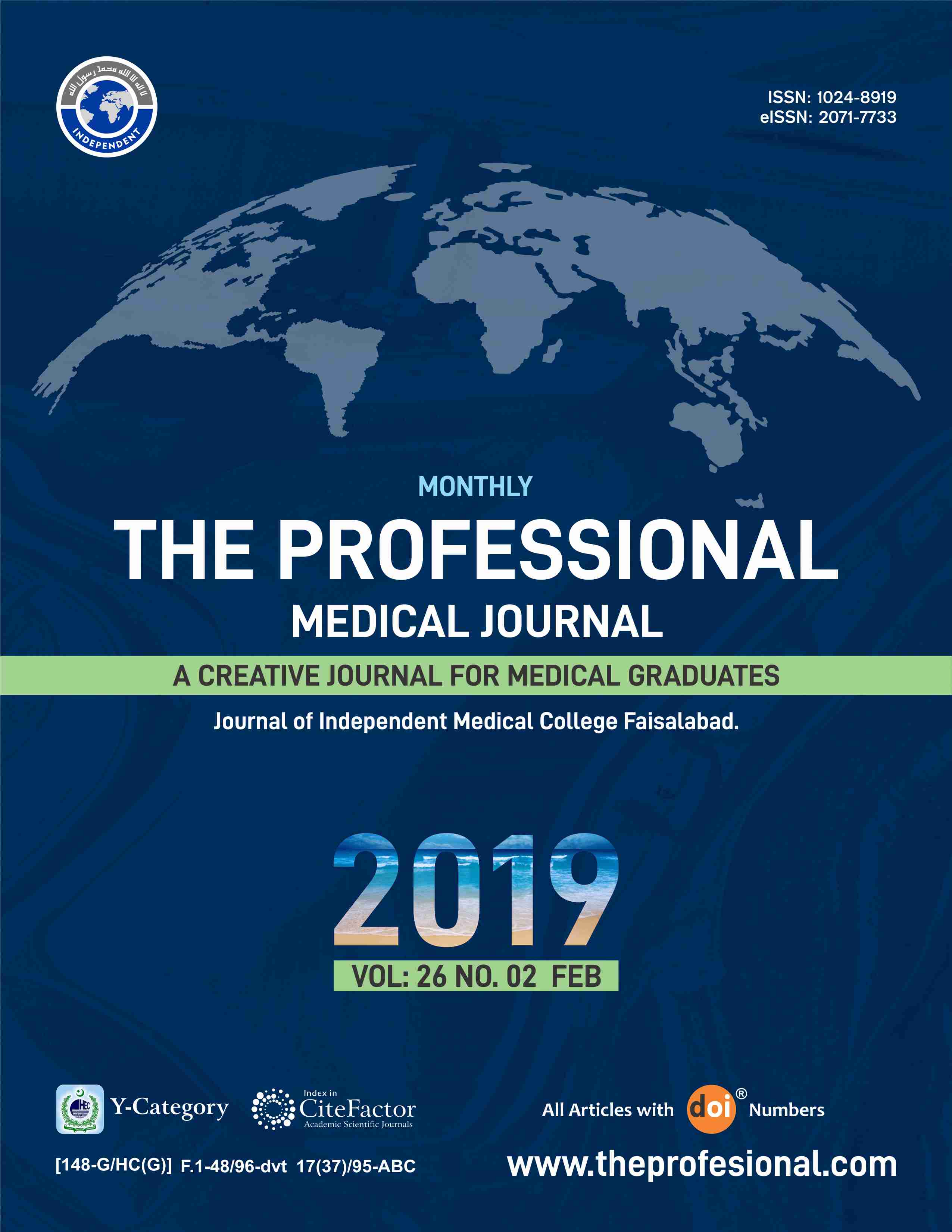 Downloads