OBESITY;
PREVALENCE OF OBESITY IN SCHOOL CHILDREN OF SIALKOT CITY.
Keywords:
BMI, Obesity, School Children, Sialkot
Abstract
Introduction: Obesity has increased in developed countries and is also increasing in the developing countries involving all ages including children. Studies undertaken in metropolitan cities of Pakistan had revealed an increased incidence of obesity in school children. This study was undertaken to know about prevalence of obesity in school children of Sialkot city by measuring body mass index (BMI), an indicator of obesity. Study Design: Descriptive cross sectional. Period: From November 2017 to January 2018. Setting: Two private schools were selected in Sialkot city. One school belonged to lower middle socio economic status (LMSE). Methodology: Students of classes 6 to 8, one from lower middle socioeconomic status (LMSE) school and other from higher socioeconomic status (HSE) school were included. Consent was taken, data was collected by questionnaire. Height and weight were measured and BMI was calculated and interpreted according to World Health Organization (WHO) sex specific BMI for age percentile charts. Results: 520 students were included in the study. 15.2% were obese, 22.1% were overweight, 5.2% were thin, 2.9% were severely thin and 54.6% were normal. 18.5% of students were obese in HSE School compared to 10.6% in LMSE School. 16.9% (n 52/307) of males and 12.7% (n 27/213) females were obese. Significant association of obesity was found with decreased exercise, increased screen time and consuming energy dense junk foods. Conclusion: Obesity and overweight are markedly high in Sialkot as compared to other studies in Pakistan. Stress should be given on prevention by education of students and parents. Healthy dietary habits and healthy living style should be promoted.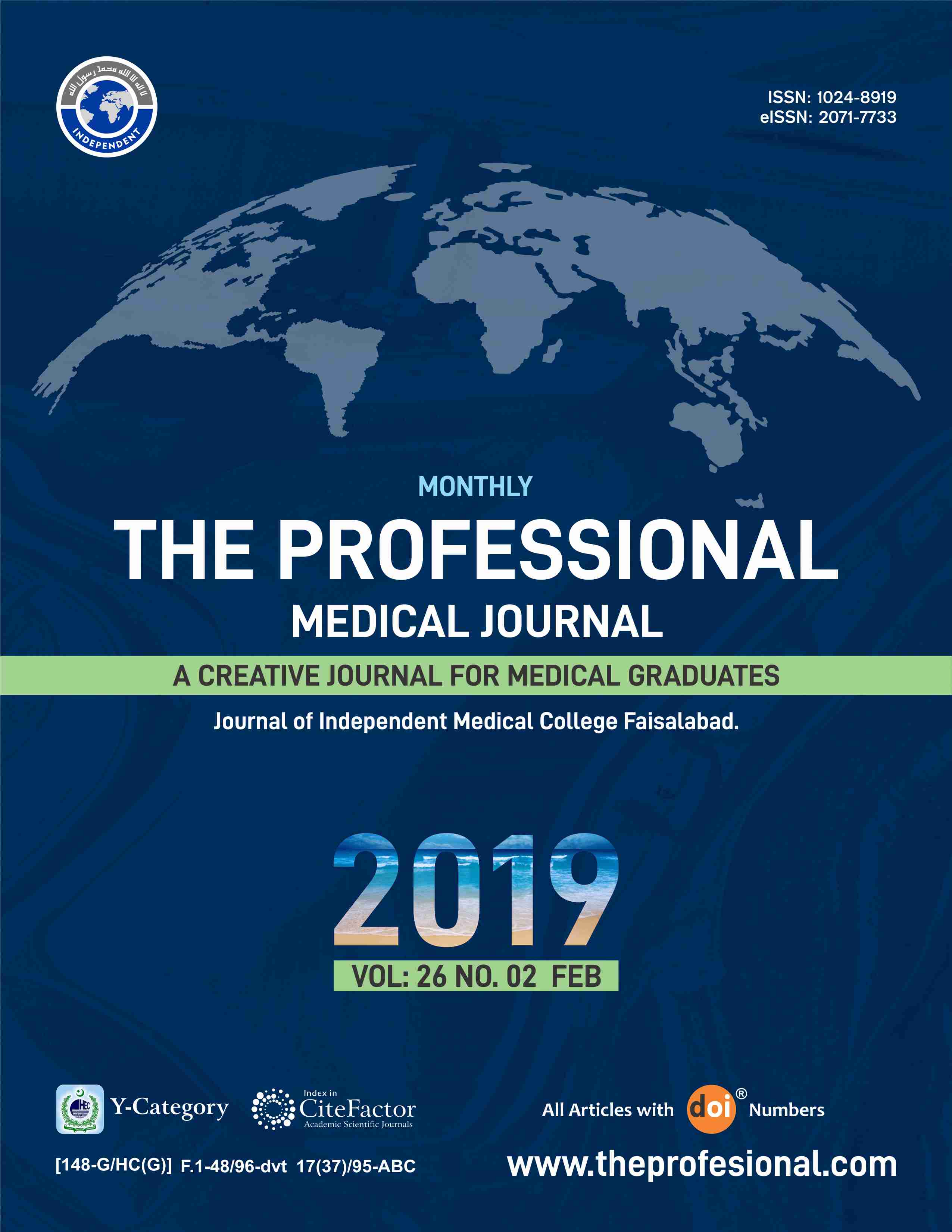 Downloads