LAPAROSCOPIC APPENDECTOMY;
CLIP CLOSURE OF APPENDICULAR BASE DURING LAPAROSCOPIC APPENDECTOMY: THE MAYO HOSPITAL LAHORE EXPERIENCE.
Keywords:
Acute Appendicitis, Laparoscopic, Appendectomy, Endoclips, Operative Time
Abstract
Introduction: Appendicitis is a condition characterized by inflammation of the appendix and is considered to be the most common emergency encountered in surgical practice. Compared with the open technique for appendectomy, laparoscopic appendectomy has less operative time, hospital stay and rate of complications and has been deemed as a safe and feasible procedure for the treatment of acute appendicitis. The use of endoclips for stump closure has been described to be comparable to other existing techniques with regards to clinical outcomes. However, controversies exist in literature regarding operative time with endoclip application. Objectives: To assess mean operative time for laparoscopic appendectomy using specially designed Double Shanked (DS) endoclips and assessing advantages in the form of better cosmesis, less pain. Study Design: Cross sectional exploratory study using non-probability sampling technique. Setting: West Surgical Ward of Mayo Hospital Lahore. Period: Period of 9 months from April 2014 through to December 2014. Materials and Methods: 120 successive patients fulfilling inclusion criteria were enrolled in the study. Clinical data with respect to their demographic profile (age and sex) were recorded. Laparoscopic Appendectomy was performed or supervised by one consultant. Quantitative variables such as age and operative time was analyzed and mean and standard deviation were calculated. Results: Our study results showed the mean age of the patients to be 25.84±8.09 years. There were 63.3% males whereas 36.7% were females. The mean operative time of the patients was noted to be 0.99±0.39 hours. Conclusions: The study results lend credence to the fact that Laparoscopic Appendectomy with endoclips is a safe, effective technique and has an admissible short operative time which when combined with better cosmesis, lesser pain and faster recovery, give it validity and acceptability. Our results generated for the local population will influence our management strategy for acute appendicitis in our set up.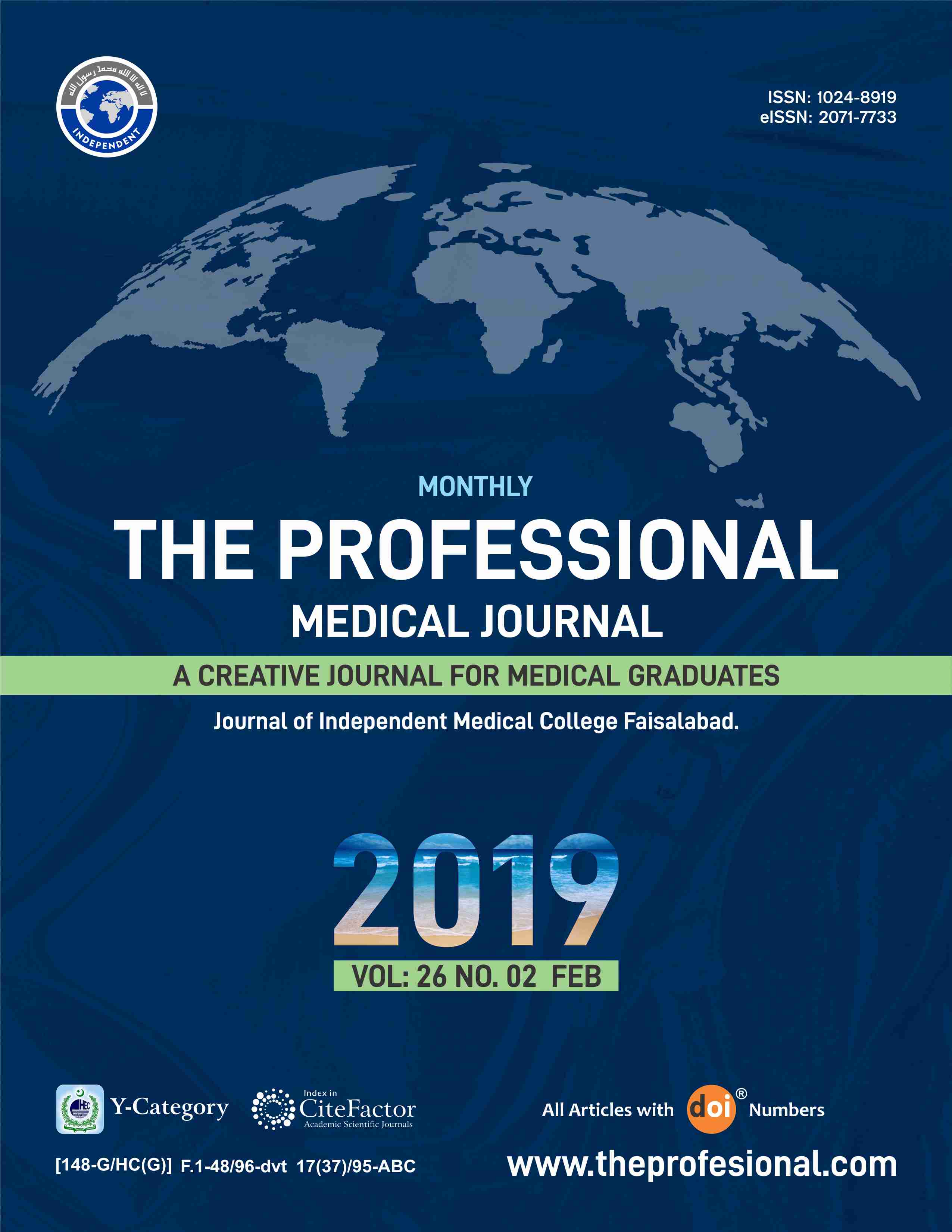 Downloads