CATARACT;
DIABETES AND SMOKING AS A MAJOR RISK FACTOR FOR CATARACT IN THE COMMUNITY POPULATION OF RESIDENTS OF LAHORE CANTT.
Keywords:
Cataract, Risk Factors, Hypertension, Diabetes Mellitus, Age Degeneration, Statistical Analysis
Abstract
 Introduction: Anatomically the location of the lens is posterior to the cornea and the iris. Being an a vascular structure it receives its nutrition from aqueous humour. A normal lens is crystalline in nature and the loss of transparency of crystalline lens is called cataract which is the growing cause of loss of vision worldwide. Therefore, it is important for preventing and treating of blindness to identify the risk factors associated with the formation of age related cataract. Cataract is a growing eye condition all over the world which ultimately leads to the loss of eyesight or blindness. Cataract is majorly an age related issue which is commonly observed in population of older age typically more than 40. Objectives: It is necessary that the risk factors which have association with the progress and development of the condition must be identified in order to prevent and manage the condition. Study Design: Case-Control study. Setting: Ophthalmology OPD of Avicenna Hospital Lahore. Period: 09 months.  Materials and Methods: Total of 400 patients over the age of 40 years. They were further divided into 200 cases and controls in equal number. From the patients attending the eye OPD, cases were selected and they were examined under ophthalmoscope for diagnosis of cataract. For controls, different patients were selected that attended the hospital for conditions other than the cataract. The same diagnostic criterion was used to exclude any possibility of cataract in controls. The study included 12 risk factors which were, smoking, duration of smoking in years, number of cigarettes smoked, diabetes mellitus and duration, hypertension, duration of hypertension and medication used to counter hypertension, usage of corticosteroids, anti-depressants and obesity. Moreover, demographic data was also obtained. Data was gathered by using a structured questionnaire as a study tool. Study Design: Simple random sampling was used as sampling technique Matching was done for socio-economic characteristics to reduce the error. Information from the questionnaire was kept confidential. Odds ratio and statistical analysis was calculated by IBM SPSS Software version 22.0. Result: Through the study conducted in the population of Lahore visiting the Ophthalmology OPD of Avicenna Hospital it was found that among the risk factors studied that were responsible for the development of cataract, random sampling was used. Diabetes mellitus, hypertension, smoking along with the duration of smoking and socioeconomic status has shown significant association and were considered potential risk along with the age factor that was selected to be more than 40, which is the basic consideration in the development of age related cataract. Along with these factors, usage of anti-hypertensive medication, corticosteroids and anti-depressants didn't show any significant association with the development of cataract. Conclusion: It can be concluded from the study that the risk factors estimated for the development of cataract has shown significant association. However, it can be prevented by adopting some of the preventive strategies such as controlling the blood sugar level through healthy diet, management of hypertension, quitting smoking and most importantly it is necessary that people who have a history of cataract in family should visit eye clinics regularly for eye examinations.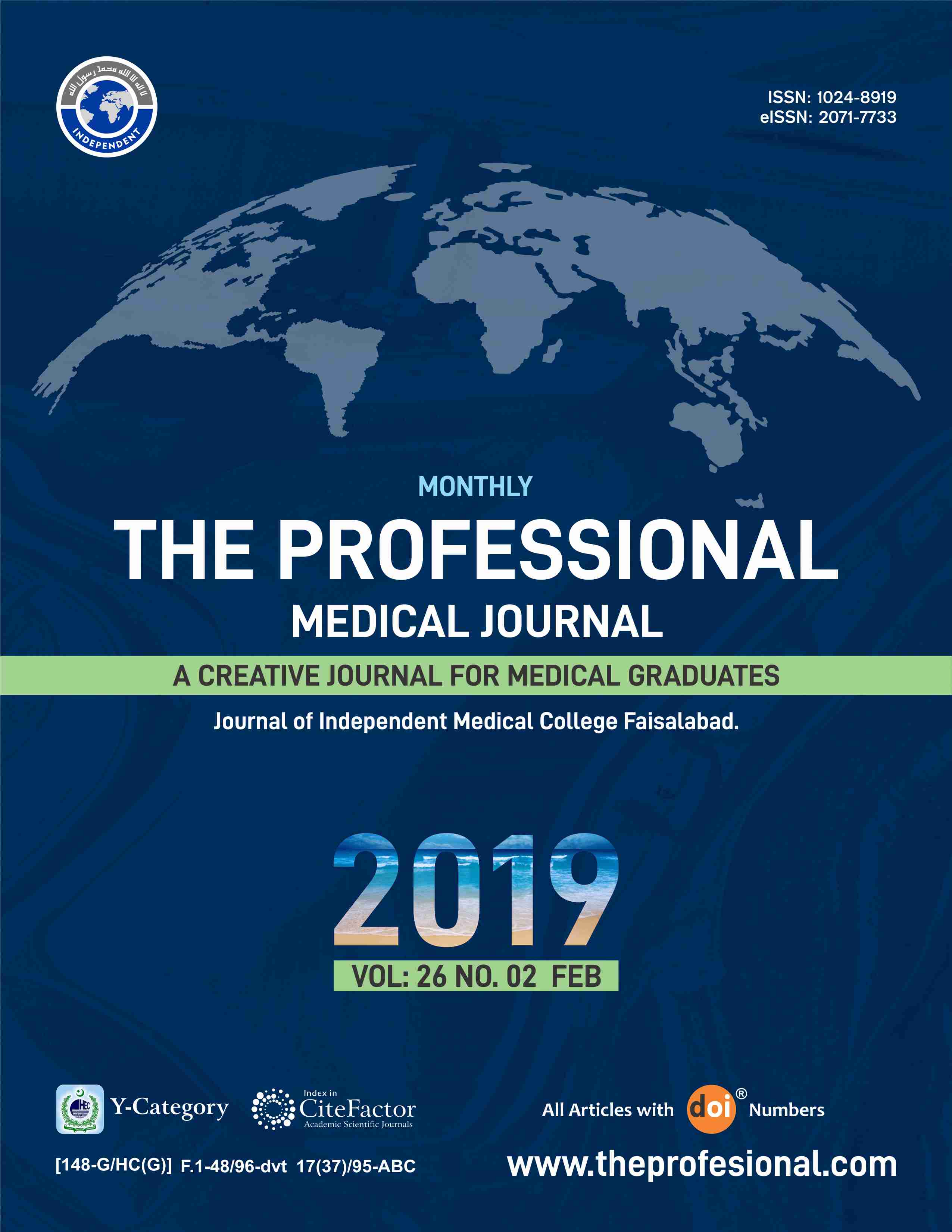 Downloads