DERMAL PAPILLAE;
TO STUDY AND COMPARE THE HISTOMORPHOLOGICAL CHANGES IN THE HEIGHT OF DERMAL PAPILLAE OF HUMAN SKIN, IN DIFFERENT AGE GROUPS.
Keywords:
Skin, Ageing, Dermal Papillae
Abstract
Introduction: To study and compare the changes in the height of dermal papillae in the skin of different age groups in a segment of Pakistani population. Study Design: Cross sectional study. Period: Five months, from July 2010 to November 2010. Setting: Anatomy Department, Army Medical College, Rawalpindi. Materials & Method: Sixty volunteers of both sexes, after fulfilling the inclusion criteria, participated in this cross sectional study. They all gave written informed consent. They were divided into three equal groups according to their ages, Group A ranged in age from 18 – 29 years, Group B from 30 – 49 years, and Group C > 50 years. Punch biopsies were taken from the sun protected upper arm skin, from all volunteers, after giving local anaesthesia. Samples were stained with Hematoxylin and Eosin. They were observed under light microscope. Height of dermal papillae was measured at three random sites in each sample and mean was taken.The mean of all three groups was compared with each other and data was analyzed. Results: The mean of each sample was taken and then final mean of each group was calculated. They were then compared with each other. The mean height of dermal papillae of group A was 98.667µm, that of group B was 83.333µm and the mean height of dermal papillae in group C was 47.33µm. There was significant difference between the three groups and 'p'-value was less than 0.5. Conclusion: At the end of this study, it was concluded that, the height of dermal papillae reduces significantly with age.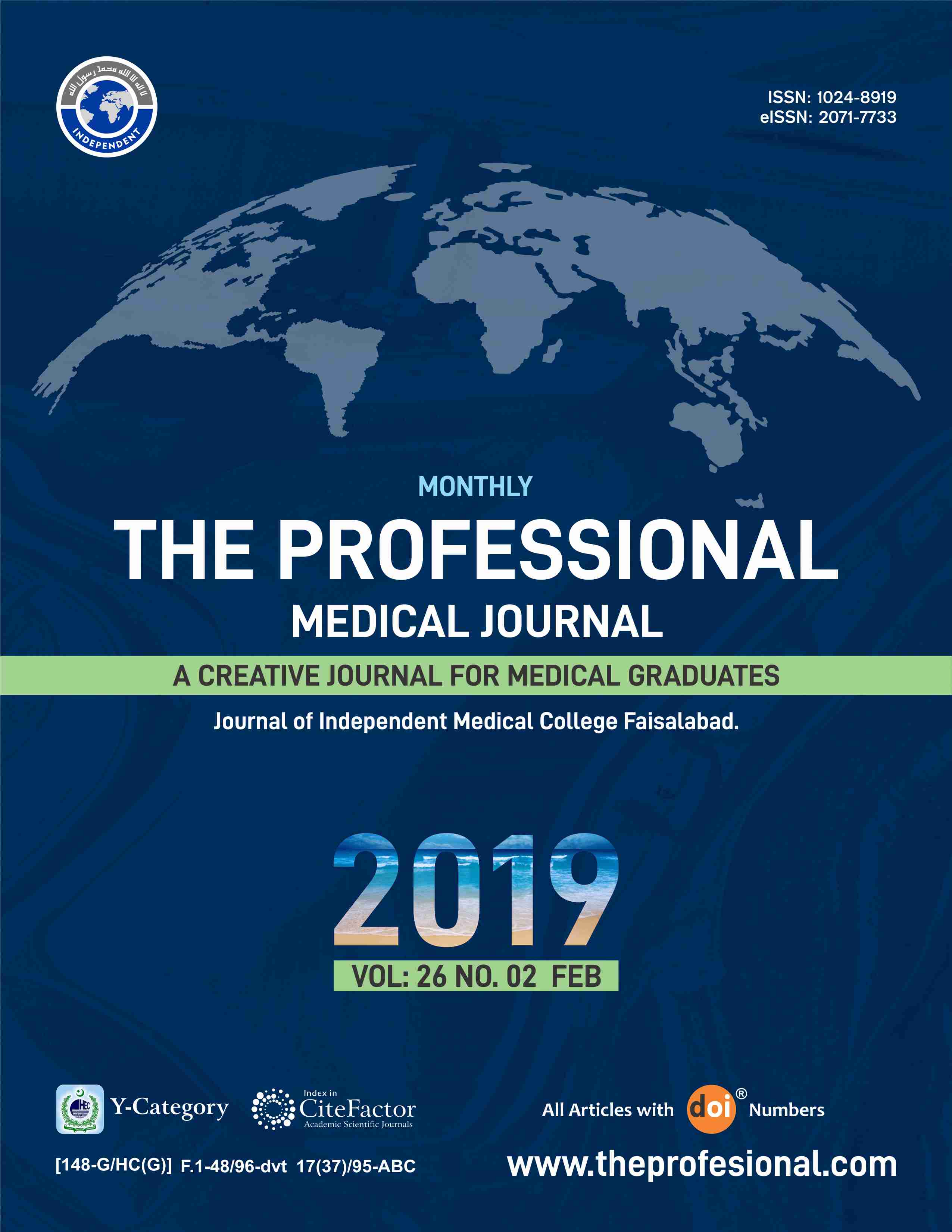 Downloads