ORTHODONTIC BRACKETS
COMPARISON OF SHEAR BOND STRENGTH OF ORTHODONTIC BRACKETS BONDED TO COMPOSITE SURFACE
Keywords:
Brackets, Composite, Diamond, Shear Bond Strength
Abstract
Introduction: Bracket bonding on filled tooth surfaces is sometimes required
in clinical orthodontic practice. The objective was to compare mean shear bond strength
(SBS) of metal brackets on diamond bur roughened versus no treatment composite surfaces.
Study Design: In Vitro, Comparative study. Period: January 2017 to October 2017. Setting:
Orthodontic Department, Faisalabad Medical University. Materials & Methods: 30 extracted
human premolars were used. They were randomly divided into two groups of 15 teeth. In group-I,
metal brackets were bonded to composite with no surface treatment. In group-II, brackets were
bonded after roughening composite surface with diamond bur. SBS was measured using
universal testing machine. Results: SBS of metal brackets bonded with no surface treatment
was significantly lower than diamond bur roughened group. Conclusion: Composite surface
treatment with diamond bur roughening increased shear bond strength of orthodontic brackets.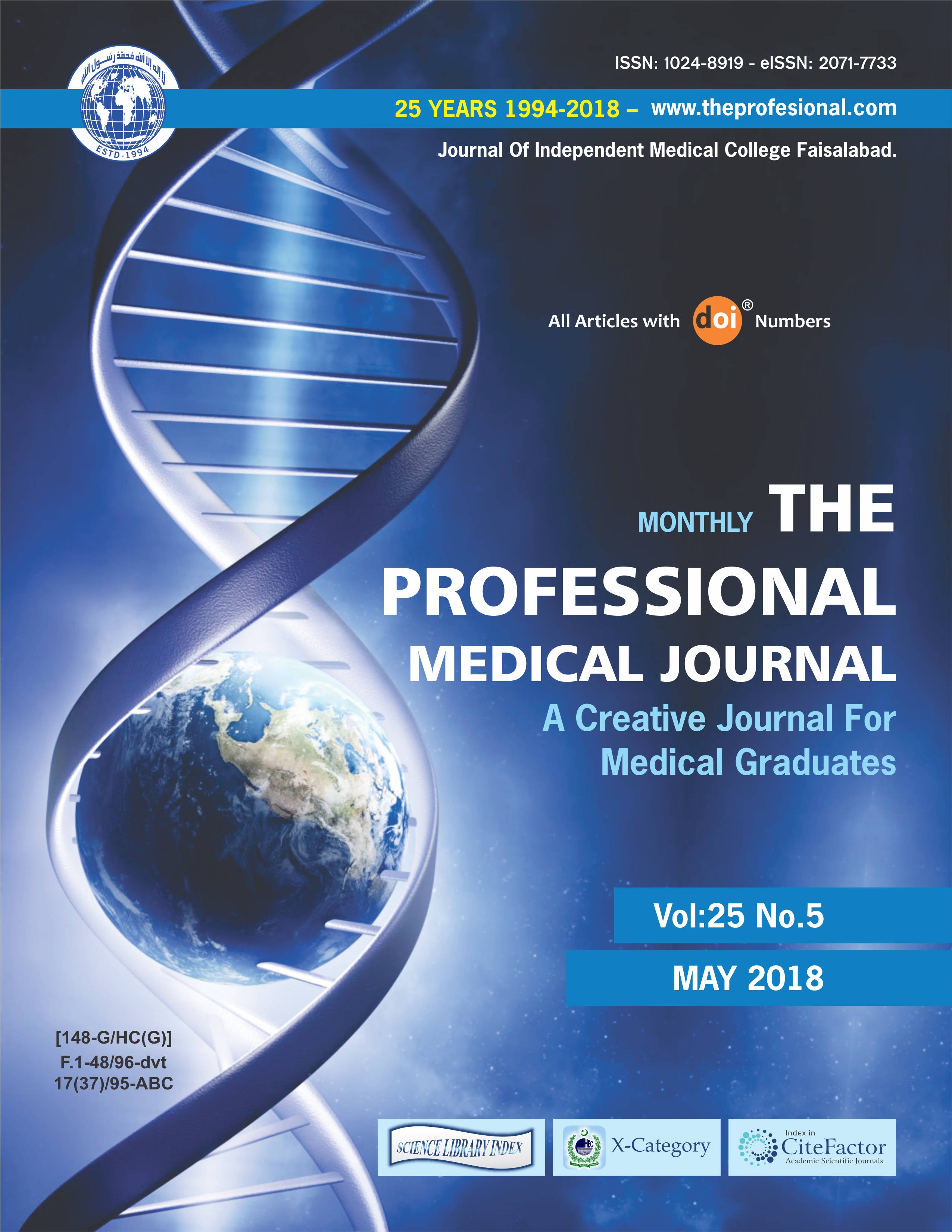 Downloads