SEVERE ANAEMIA
AWARENESS AND THE RISK FACTORS OF SEVERE ANAEMIA AMONGST CHILDREN 7 MONTHS - 5 YEARS OF AGE
Keywords:
Awareness of Severe Anaemia, Children Under Five, Risk Factors for Severe Anaemia, Sialkot
Abstract
Anaemia is common reason of morbidity and mortality in children especially in
third world countries. 300 million children had anaemia globally in 2011. Nutritional IDA (iron
deficiency anemia) is a most common anaemia especially in children as well as women.1
Severe anaemia was present in 5.4% of anaemic children (62.1%) in national nutritional survey
2011.1 Iron deficiency anaemia (IDA) is also a most common cause of childhood anaemia in
Pakistan. Factors causing anaemia are multiple including poverty, illiteracy and poor dietary
habits. Objective: To know about the awareness of severe anaemia in children by their parents
and effect of various risk factors causing severe anaemia. Study Design: Prospective cross
sectional study. Setting: Paediatric OPD Islam Teaching Hospital, Sialkot. Period: Jan 2016 to
June 2017. Methods: Children who came to paediatric OPD of Islam Teaching Hospital, having
pallor were investigated for level of haemoglobin (Hb). Those included in this study were having
Hb% < 7 gm/dl and parents were interviewed according to a questionnaire. Results: Only
23% of parents were aware of anaemia in their children. Inadequate or no weaning was seen in
95% of patients. 26% of children were underweight, had weight for age (WAZ) score less than
-2 according to WHO standards. 83% of mothers were educated up to matric. All the children
had markedly low mean corpuscular volume (MCV). 72% of children were 24 months old or
below. 80% of children were taking cows/buffalos milk. Conclusion: Age less than 24 months,
poor socioeconomic status, lower education qualification of mother, poor weaning habits were
associated with increased chances of severe anaemia and parents had poor awareness of
pallor/anaemia in children.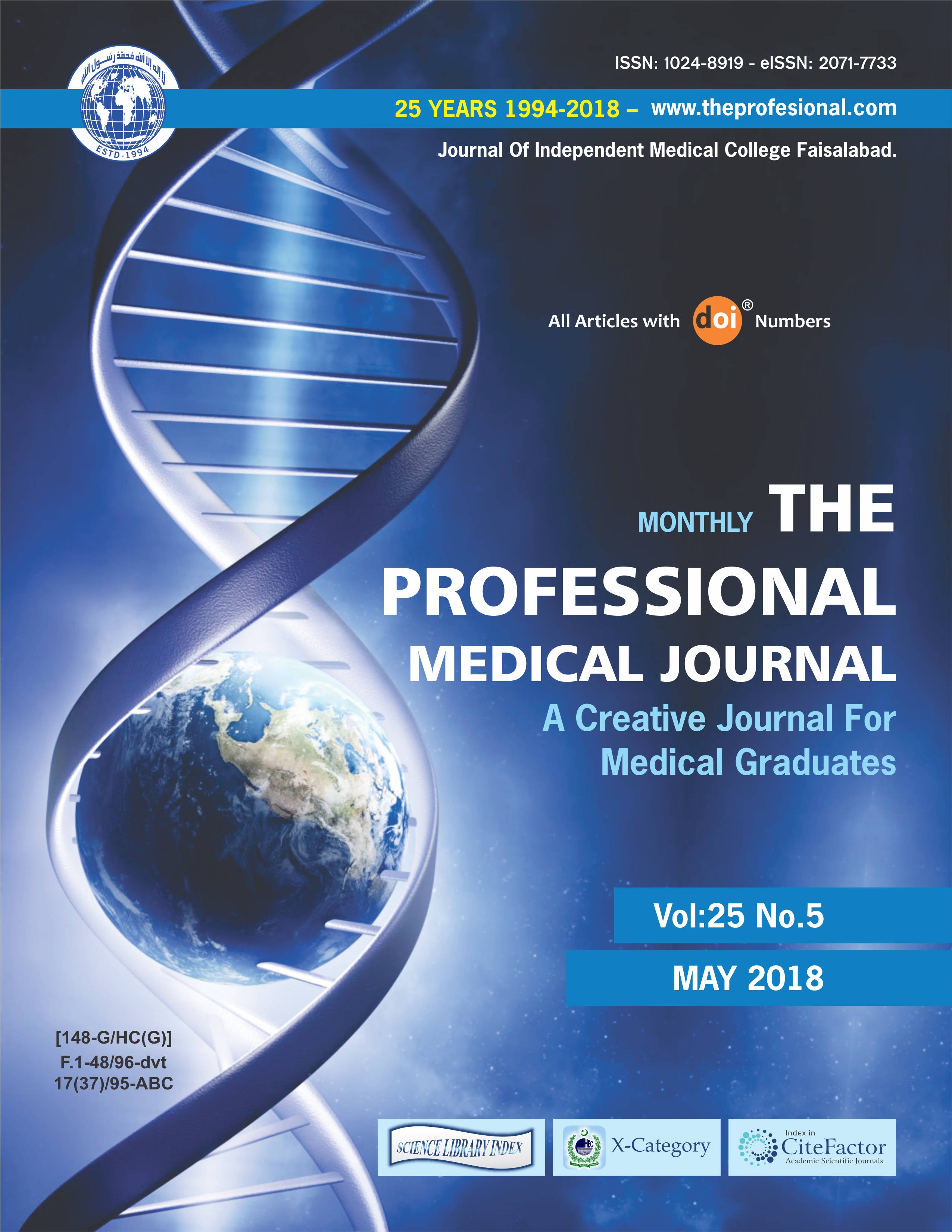 Downloads