IRON DEFICIENCY ANEMIA
EVALUATING DIAGNOSTIC UTILITY OF RED BLOOD CELL WIDTH DISTRIBUTION FOR PREDICTING IRON DEFICIENCY ANEMIA IN CHILDREN
Keywords:
Iron Deficiency Anemia, Red Blood Cell Index, RDW, Children
Abstract
Objectives: To evaluate the predictive value of Red blood cell distribution width
(RDW) for the iron deficiency anemia in children. Study Design: Cross sectional study. Place
and Duration: Department of Paediatrics, Layari General Hospital Shaheed Muhtrama Benazir
Bhutto Medical College from December 2015 to March 2016. Methodology: A sample of 100
children (53 male and 47 female) was selected through non- probability (purposive sampling). 5
ml venous blood was collected, 3 ml was shifted to EDTA containing vacutainers and remaining
was processed and centrifuged to separate sera. Complete blood counts and iron profile were
performed. Data of cases and controls was analyzed on Statistix 10.0 software (USA) (P ≤0.05).
Results: Severe iron deficiency and iron deficiency anemia were noted. Serum Iron, TIBC and
Ferritin were noted as 63.49±32.94 and 76.06±40.38 μg/dl, 468.7±142.2 and 445.5±135.2 μg/
dl, & 36.2±14.12 and 43.2±13.5 ng/dl respectively. RDW proved a sensitivity and specificity of
78% and 56% respectively (0.001). Conclusion: We observed severe iron deficiency anemia in
children and Red blood cell distribution width showed high sensivity in predicting iron deficiency
anemia.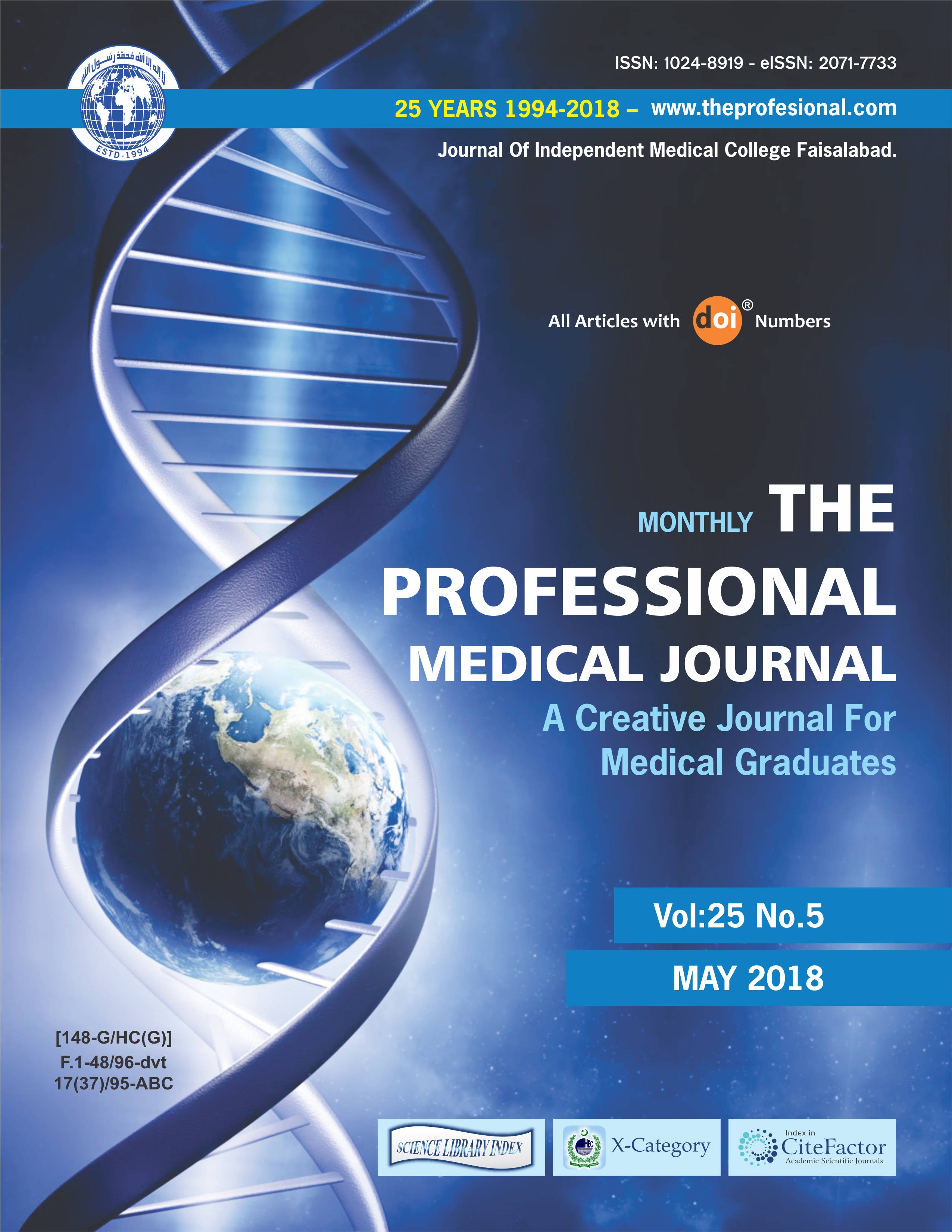 Downloads