SPINE SURGERY
REVISION OF SPINE SURGERY AFTER SIMPLE LUMBER DISCECTOMY
Keywords:
Disc disease, lumber discectomy, Revision of spine surgery
Abstract
Introduction: low back pain is basic medical issue in our general population,
it influence our day by day life exercises and bargains our personal satisfaction. Intervertebral
disc herniation is one of the commonest reasons for backache and sciatica. Discectomy is
the essential treatment of decision for disc herniation. Objective: To determine the incidence
and indication of revision spine surgery after lumber discectomy. Study Design: Retrospective
study. Setting: Spine Surgery Unit of Central Military Hospital Rawalpindi. Period: Ten years
from July 2007 to August 2017. Methods: Patients who presented with disc herniation for which
discectomy was done were included into this retrospective study. Patient's statistic profile,
indications, signs and imaging finding were recorded. Discectomy was performed through
one-sided Fenestration at symptomatic side. Post-operative patient's changes was noted
and recorded. Three hundred and fifty two patients were contemplated amid most recent ten
years. Results: out of 352 patients, 214 were male 138 were female patients; age ranged from
20 to 70 years. 74(21.02 %) patients out of 352 again presented with severe backache and
sciatica, recurrent disc herniation was confirmed on MRI lumbosacral. 46 (62.16%) out of 74
patients were complaining of backache than sciatica, backache more severe on activity and
relieved on rest. 28(37.83%) out of 74 patients had sciatica than backache. TLIF was done in
46 patients and remaining 28 patients treated with laminectomy and discectomy. Back pain
and sciatica was relieved in all patients (100%) after TLIF and discectomy and quality of life
improved. Conclusion: Our study concluded that incidence of spine surgery revision is 21%
and indication of surgery is either stability or recurrence of disc herniation. TLIF is having good
result in patient with stability issue and discectomy in patients' with sciatica than backache.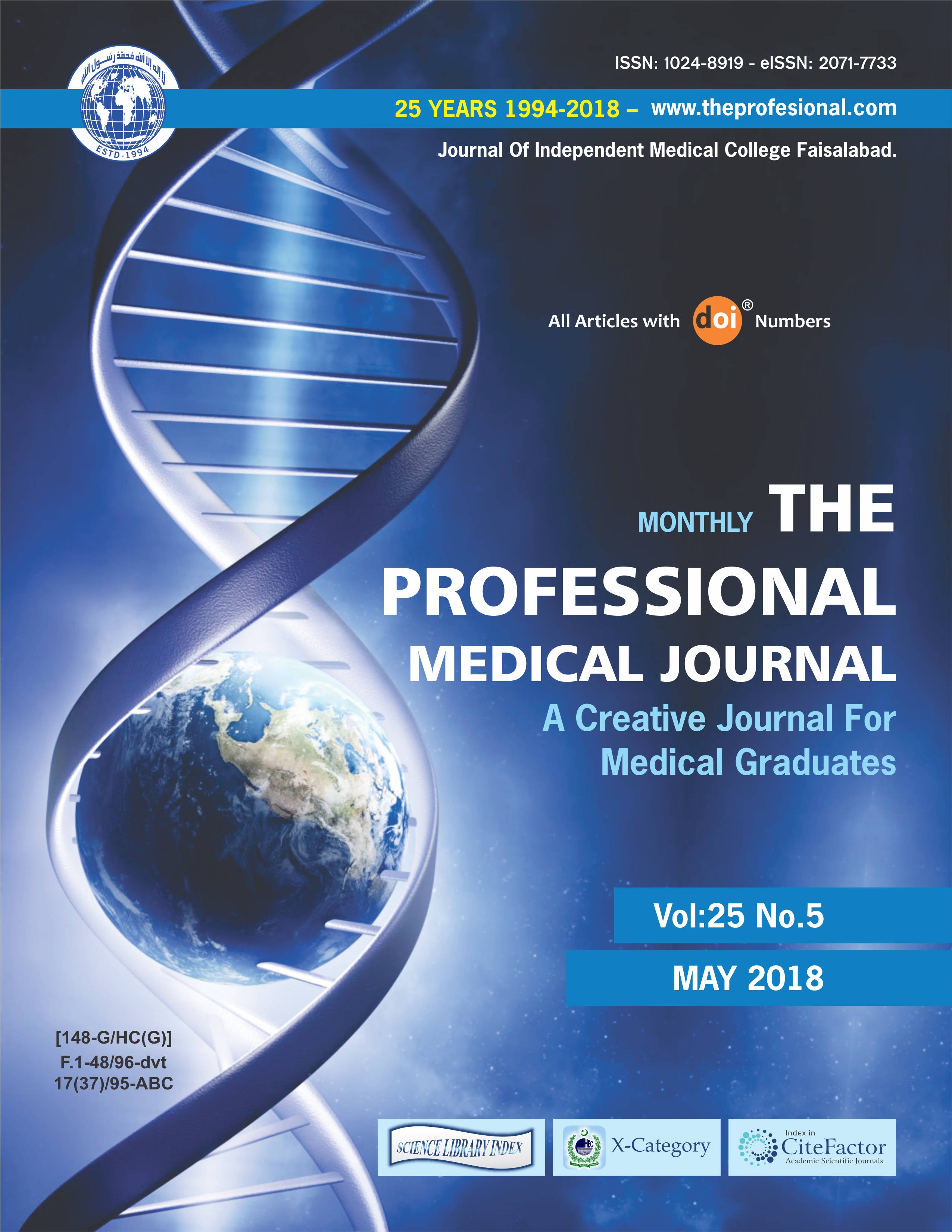 Downloads