COMPOUND DEPRESSED FRACTURES;
THE OUTCOME OF DELAYED REPAIR OF COMPOUND DEPRESSED FRACTURES; A TERTIARY CARE EXPERIENCE FROM KARACHI, PAKISTAN
Keywords:
Depressed Fractures, Infection, CSF Leak
Abstract
Background: It is defined as fracture in which fractured fragment is elevated
above the level of the intact skull. Objectives: To assess the outcome of patients with delayed
repair of compound depressed fractures. Study Design: Retrospective comparative cross
sectional study. Setting: Civil Hospital, Karachi, Pakistan. Period: 01-01-2015 to 31-12-2016.
Methodology: Sample size was calculated and sampling technique was non probability. Data
was recorded from patients files to computer and analyzed on SPSS version 21. Results: The
mean age of study participants was 21 years ± 5. There were 14 (77.7%) male and 4 (22.2%)
female patients in our study. The maximum time from injury to intervention was 84 hours. Most
patients presented to the emergency department with compound depressed fractures due to fall
or hit by blunt object (40%) followed by road traffic accidents (33.3%) and assault (26.7%). Most
common location of the compound depressed fracture was frontal bone involving right side
of the skull. All the patients were successfully managed with satisfactory outcome without any
major complications. Conclusion: The authors conclude that repair of depressed compound
fractures in adults, if managed properly shows good outcome with less complications even with
delay of 6 hours to 84 hours from injury to intervention.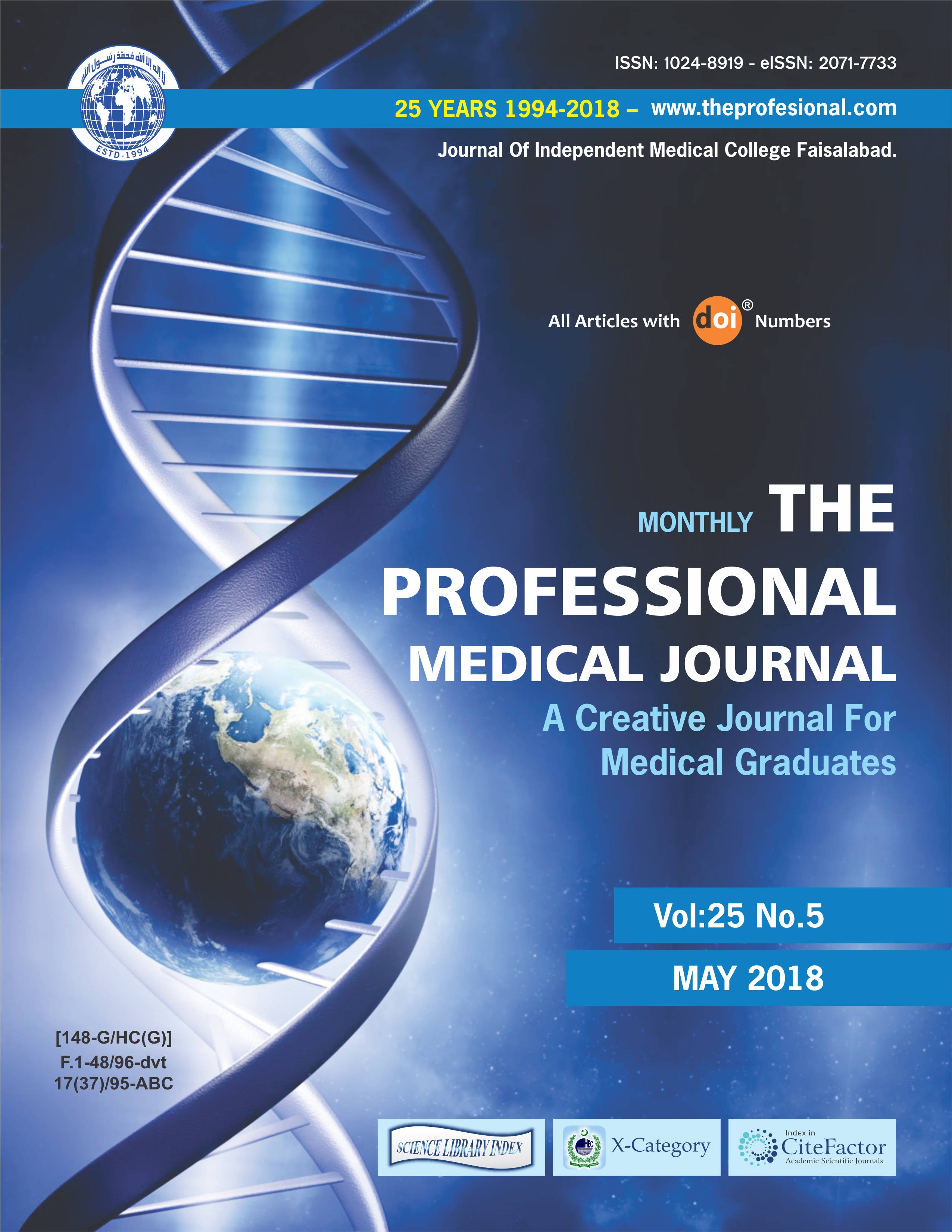 Downloads