DIABETIC RETINOPATHY
CENTRAL MACULAR THICKNESS IN DIABETIC RETINOPATHY IN PATIENTS PRESENTING AT A TERTIARY CARE HOSPITAL.
Keywords:
Central Macular Thickness, Diabetic Retinopathy, Optical Coherence Tomography, Visual Loss
Abstract
Objectives: To determine central macular thickness (CMT) in Diabetic
retinopathy (DR) in type 2 diabetic subjects. Study Design: Cross sectional comparative study.
Place & Duration: Department of Ophthalmology, Al- Ibrahim Eye Hospital & Al-Tibri Medical
College, Karachi from June 2014 to May 2015. Subjects & Methods: A sample of 200 diabetics
was examined. Ophthalmological examination was performed and included the best corrected
visual acuity (BCVA), anterior and posterior segment examination was performed. A +90
dioptre lens was used for the anterior and posterior segment examination. Optical coherence
tomography (OCT) was used with Zeiss Cirrus HD– OCT 500. Central macular thickness (CMT)
was defined as an average 1 millimeter CMT. Three reading of CMT were taken and average of
three was calculated. Data was analyzed on SPSS 23.0 ver at 95% confidence interval (P value
<0.05). Results: Mean age was found 50.53± 13.75 years. Of 200 study subjects 150 (75%)
were male and 50 (25%) were female (M: F ratio 3:1). Hemoglobin A1c was noted as 9.78±3.31.
Central macular thickness (CMT) in HbA1c <7.0% and >7.0% was noted as 521.73±33.50 and
348.47± 34.33 μm respectively (P=0.0001). Conclusion: Diabetics with retinopathy must be
followed up frequently to examine for central macular thickness to prevent visual loss. Optical
coherence tomography is best available technique to detect the central macular thickness.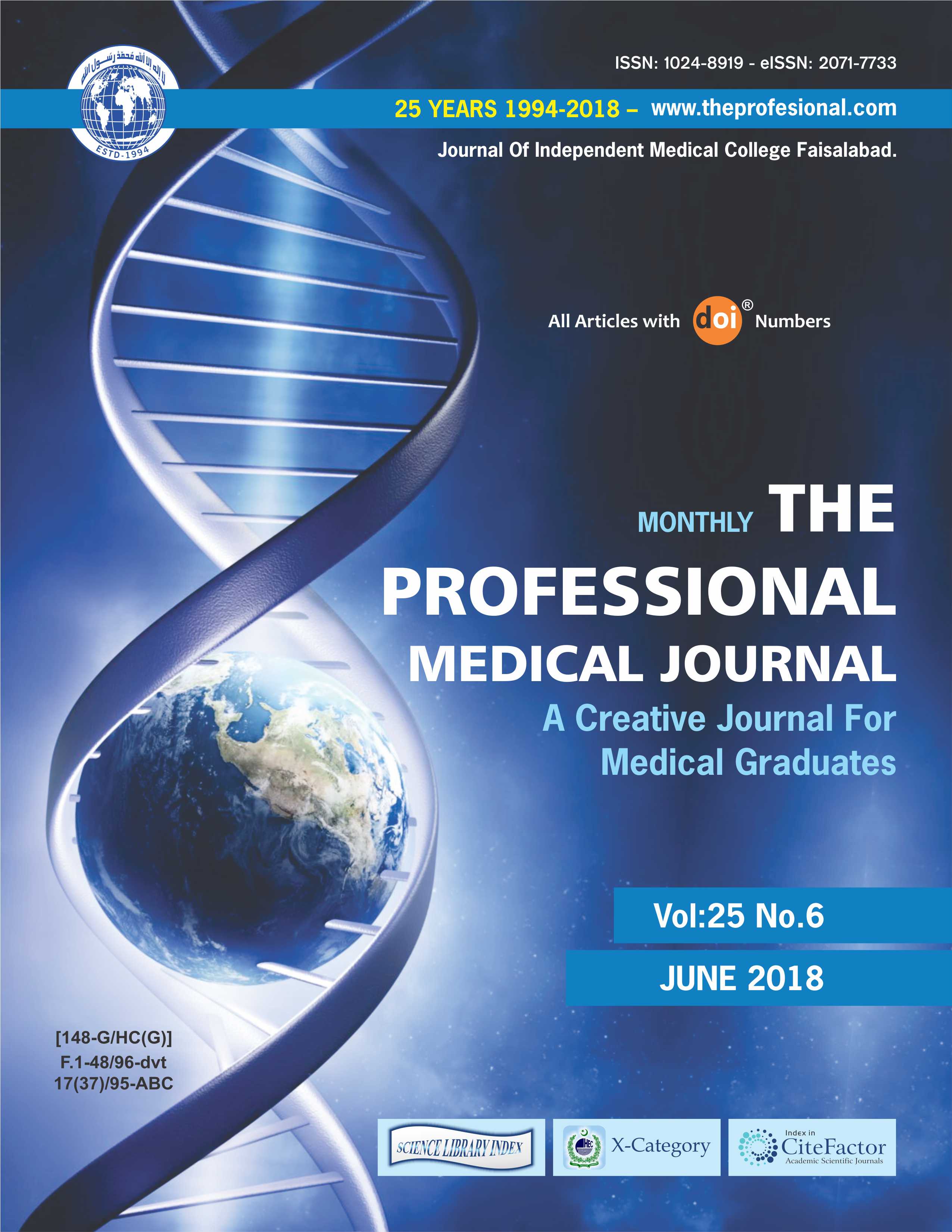 Downloads