USE OF TOBACCO
EVALUATION OF FREQUENCY AND TREND IN USE OF TOBACCO; THE STUDY OF MEDICAL UNIVERSITY OF LARKANA.
Keywords:
Tobacco, Medical, Doctors, Larkana
Abstract
Objective: To evaluate the frequency and trend of tobacco use among the
doctors of Medical University. Study Design: Cross-sectional survey. Period: 06 Months from
Aug 2016 to Jan 2017. Setting: Medical College and Tertiary Care Hospital affiliated with Medical
University of Larkana, Sindh, Pakistan. Methods: Collection of data through the modified
questionnaire of IUATLD, on a total of 140 doctors of Medical University, Larkana. Results:
A total of 140 respondents, 116 were male and 24 were females. Out of 116 males, 65 (56%)
were smokers and out of 24 females, 04(16.66%) were smokers. Sixty four (45.7%) were current
smokers, 5(3.6%) were ex-smokers and 71(50.7%) were non-smokers. Majority 37(26.4%) of
smokers start smoking between the age of 21-30 years. Most frequent form of tobacco used
is cigarettes. Non-smokers were affected by passive smoking in their environment. Majority
of smokers use caffeinated drink with smoking cigarettes. 23(16.4%) smokers need proper
guideline of smoking cessation plan. Conclusion: Mostly male doctors involved in smoking
as compared to female doctors. Most of them lie in the moderate addiction index. There is
a extreme need for special trainings in the educational institutes for both the students and
teachers so that to make it smoke free zone.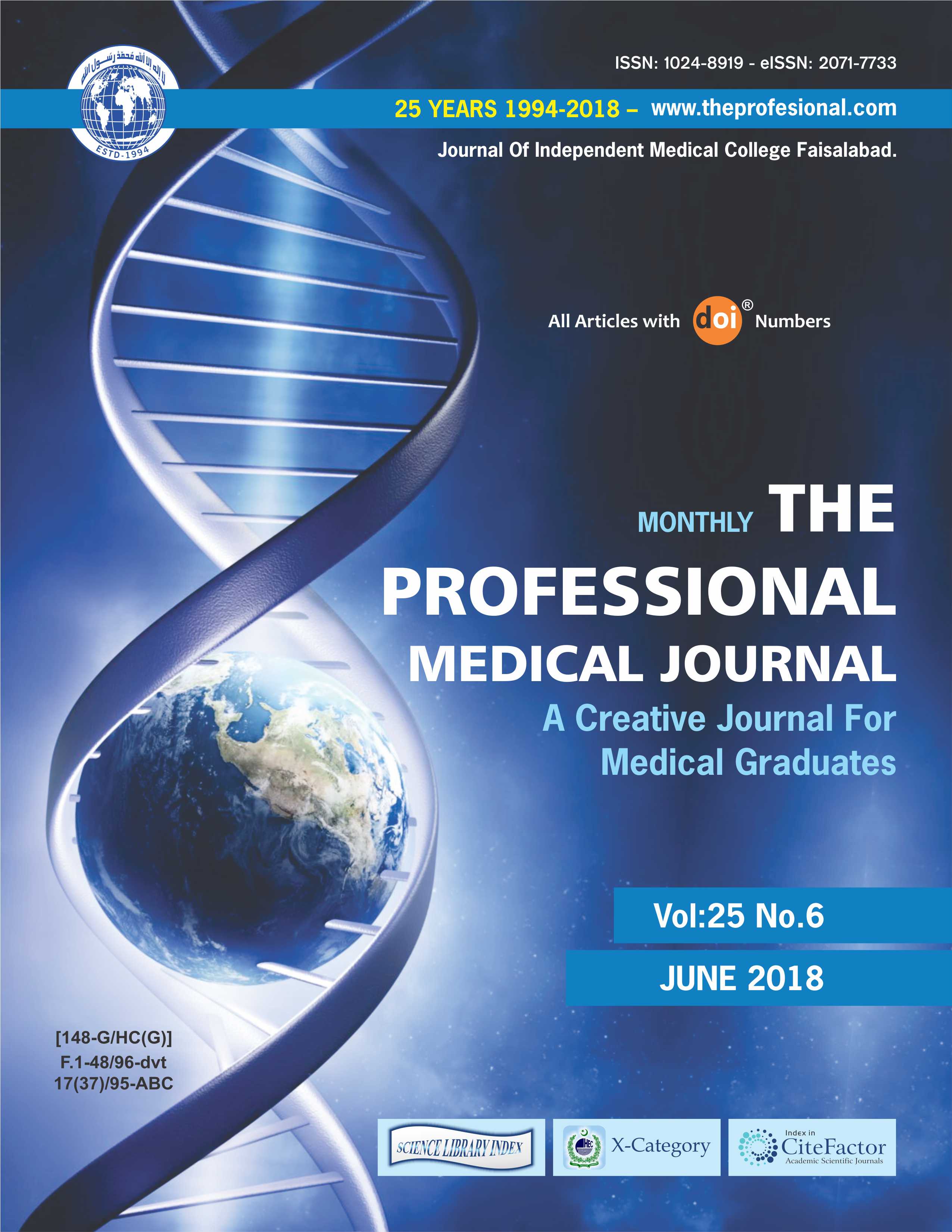 Downloads