TUBERCULOSIS DIAGNOSIS
DELAY IN TUBERCULOSIS DIAGNOSIS AND TREATMENT OF PATIENTS ATTENDING TB DOTS CENTRE IN TERTIARY CARE HOSPITAL OF LAHORE.
Keywords:
Tuberculosis, Treatment Delay
Abstract
Background: Delay in diagnosis of Tuberculosis (TB) and initiation of antitubercular
treatment (ATT) contributes to more severe disease manifestations in the individual
and higher disease transmission in the community. Objective: To find out the delays in
diagnosis and treatment of TB patients and to describe determinants related to these delays.
Study Design: Cross-sectional descriptive study. Setting: TB Directly Observed Treatment
Short course (DOTS) Center of Jinnah Hospital, Lahore. Period: July to September 2013.
Methods: 373 tuberculosis patients attending TB Directly Observed Treatment Short course
(DOTS) Center of Jinnah Hospital, Lahore were included using simple random sampling. Delay
was then categorized into low delay and high delay depending upon the median of total delay
which was of 97 days. Results: It was concluded that the total median diagnostic and treatment
delay related to both patients as well as health system was 97 days. Results revealed that about
55.7% patients had high total delay (delay>median) and 44.3% patients had low total delay.
Among those patients with high delay, 58.7% were aged above 35 years, 81.4% were females,
96.4% were illiterate, 54.8%were living in rural areas, 76.7% travelled greater than 5 km to reach
the nearest health facility and 56.9% patients had more than one health seeking encounters
with health care professionals before initial diagnosis. Conclusion: Current study, therefore,
highlights the delays in diagnosis, treatment and the determinants of delay showing health
system related diagnostic and treatment delay being the main contributor to the total delay.
More than half of the patients with TB showed a delay in initiation of treatment. Efforts should be
made to minimize health system related delays. Local private practitioners should also be taken
on board in combating tuberculosis.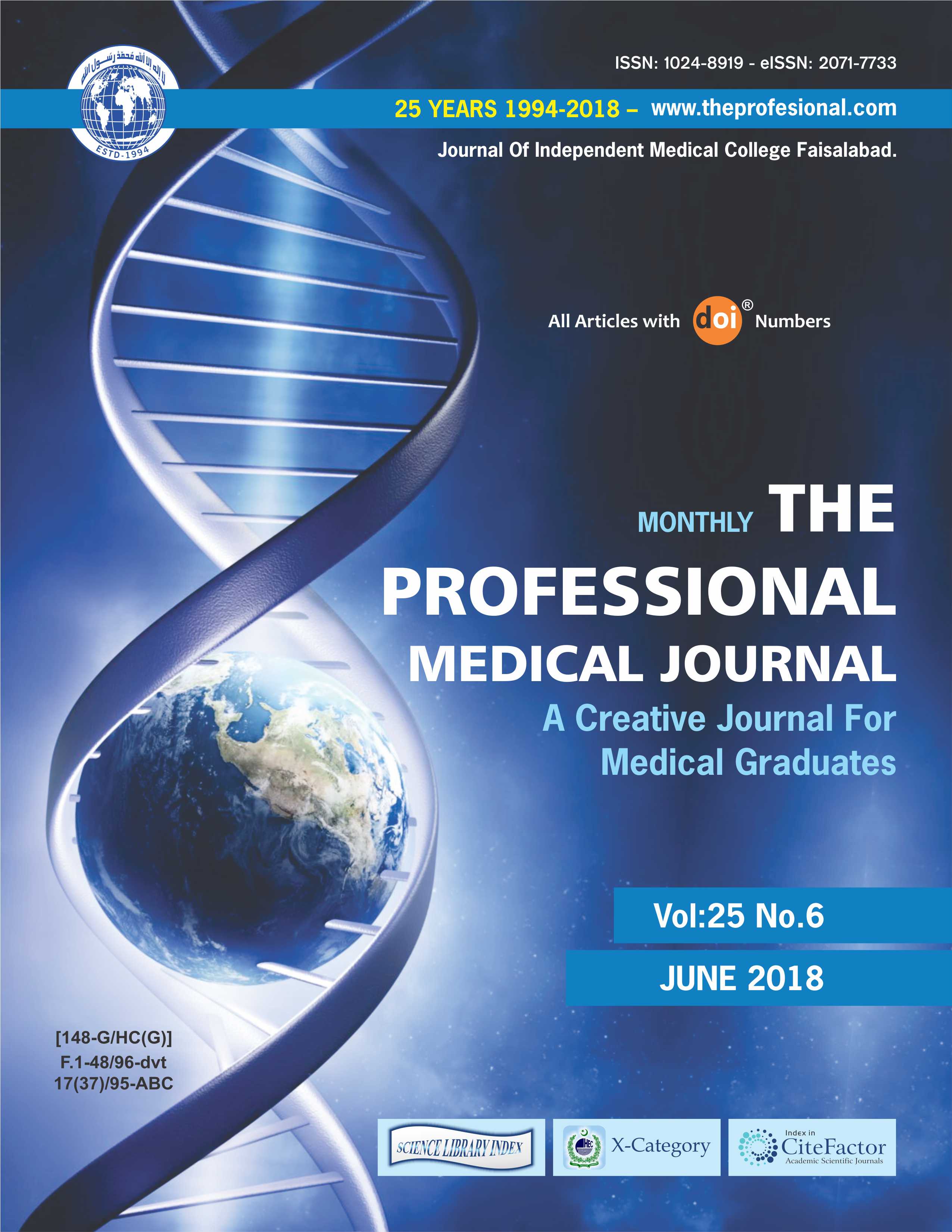 Downloads