VIRAL MARKERS
MANDATORY VIRAL MARKERS (HBV & HCV) AND ITS PREDISPOSING RISK FACTORS FOR PATIENTS UNDERGOING OCULAR SURGERY ADMITTED IN EYE WARD KDA TEACHING HOSPITAL KOHAT.
Keywords:
Hepatitis B Virus (HBV), Hepatitis C Virus (HCV)
Abstract
Objectives: To know the prevalence and predisposing risk factors of HBV
and HCV in patients undergoing ocular surgery. Study Design: Descriptive study. Setting:
Department of Ophthalmology Khyber Medical University Institute of Medical Sciences / K.D.A
Teaching Hospital Kohat. Period: January 2015 to December 2016. Materials and Methods: All
admitted patients in eye ward for surgery. Informed consent was taken from patients. Detailed
history including surgical, medical treatment, blood transfusion and other relevant was taken. All
those patients who were not previously diagnosed as HBV and HCV positive were included in the
study. ICT method was used for screening. Those who were positive with ICT were confirmed by
Eliza test. Eliza negative patients were excluded. During these two years total 2547 patients with
mean age of 63.4 years were admitted in eye ward. Results: By ICT method 43(1.68%) patients
were HBC positive in which 24(55.81%) were male and19(44.18%) were female. 121(4.75%)
patients were HCV positive, out of them 44(36.36%) were male and 77(63.63%) were female.
All positive patients were confirmed by ELIZA test. Regarding predisposing risk factors. in HBV
positive, 13(30.23%) patients had history of major surgical procedure, 9(20.93%) patients had
dental extraction, 6(13.95%) had blood transfusion, 6(13. 95%) had quackery injection with non
disposable syringes, 2(4.65%) patients had routine face and armpit shave in barber shops and
no significant history in 7(16.27%) patients. In HCV positive, 29(23.96%) patients had history of
major surgical procedure, 22(18.18%) patients had blood transfusion, 18(14.87%) patients had
dental extraction, 16 (13.22%) patients had history of injection by quack using non disposable
syringe, 13(10.74%)had routine face and armpit shave in barber shops and 23(19.00%) patients
had no significant history. Conclusion: HBV and HCV are common among community. HCV is
more prevalent as compared to HBV. Every patient should be screened before surgery.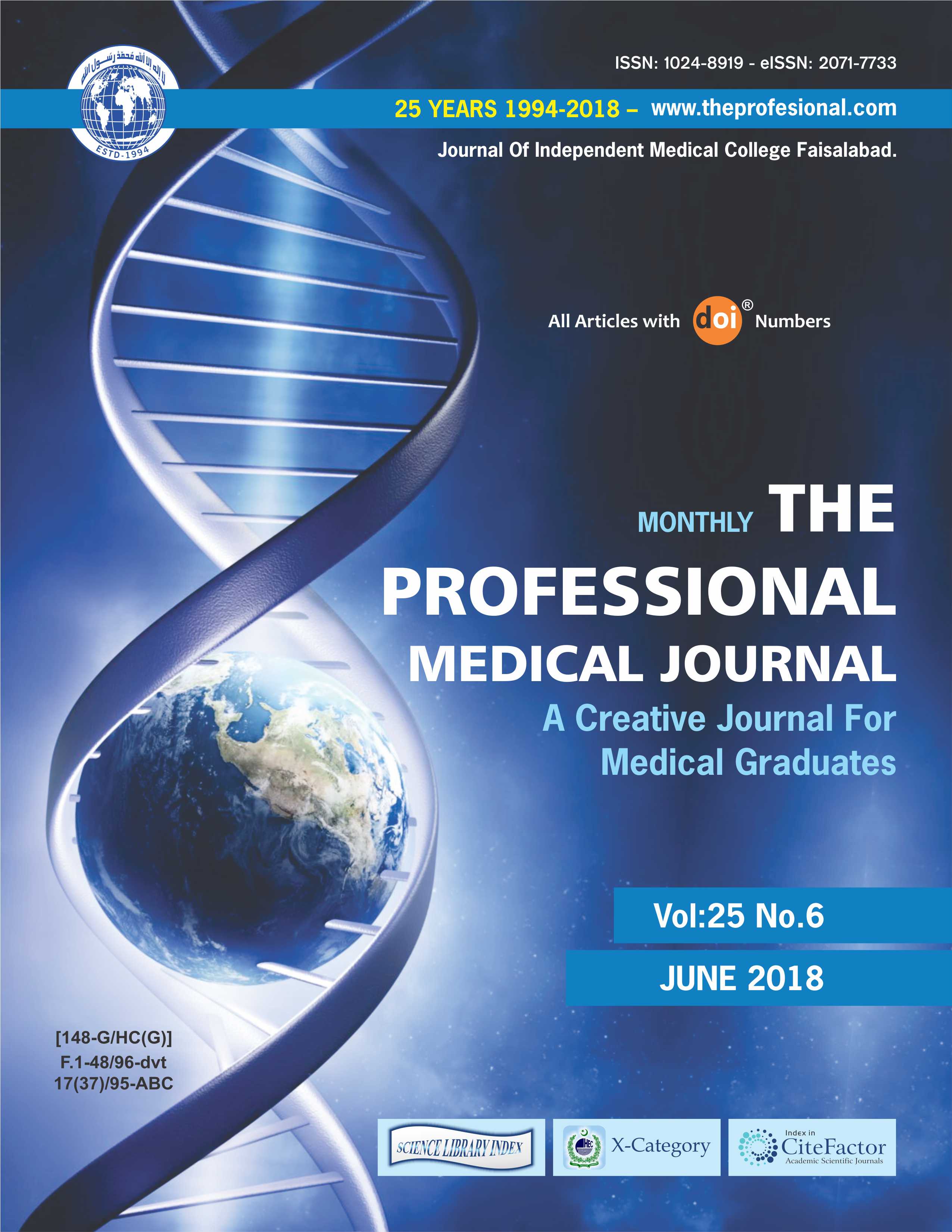 Downloads