DIABETES MELLITUS
DESCRIPTIVE STUDY ON DIABETES MELLITUS IN CHRONIC HEPATITIS C
Keywords:
Diabetes Mellitus, Chronic Hepatitis C, Insulin Resistance, Steatosis
Abstract
Objectives: To determine the association of diabetes mellitus in chronic hepatitis
C patients. Study Design: Descriptive Cross sectional study. Period: June 2016 to October
2017. Setting: Department of Medicine PMCH Nawabshah. Material and Methods: Total 107
patients were selected for this study. Informed consent was taken from all the patients, study
was done using questionnaire. Statistical analysis was done by SPSS 15 version. Results:
107 patients were enrolled for this study 56 were males 51 were females. Age ranged 48 to 74
years, mean age was 52.65+_6.5. Patients selected after blood glucose level anti HCV positive
and PCR positive. Diabetic Foot was present in 33 patients, renal failure noted in 2 patients.
Conclusion: HCV infection is major problem in our country, incidence of diabetes in chronic
hepatitis C patients increases the mortality. We can treat patients early with anti viral drugs
for HCV infection and antidiabetic drugs for Diabetes Mellitus, with counseling morbidity and
mortality can be reduced.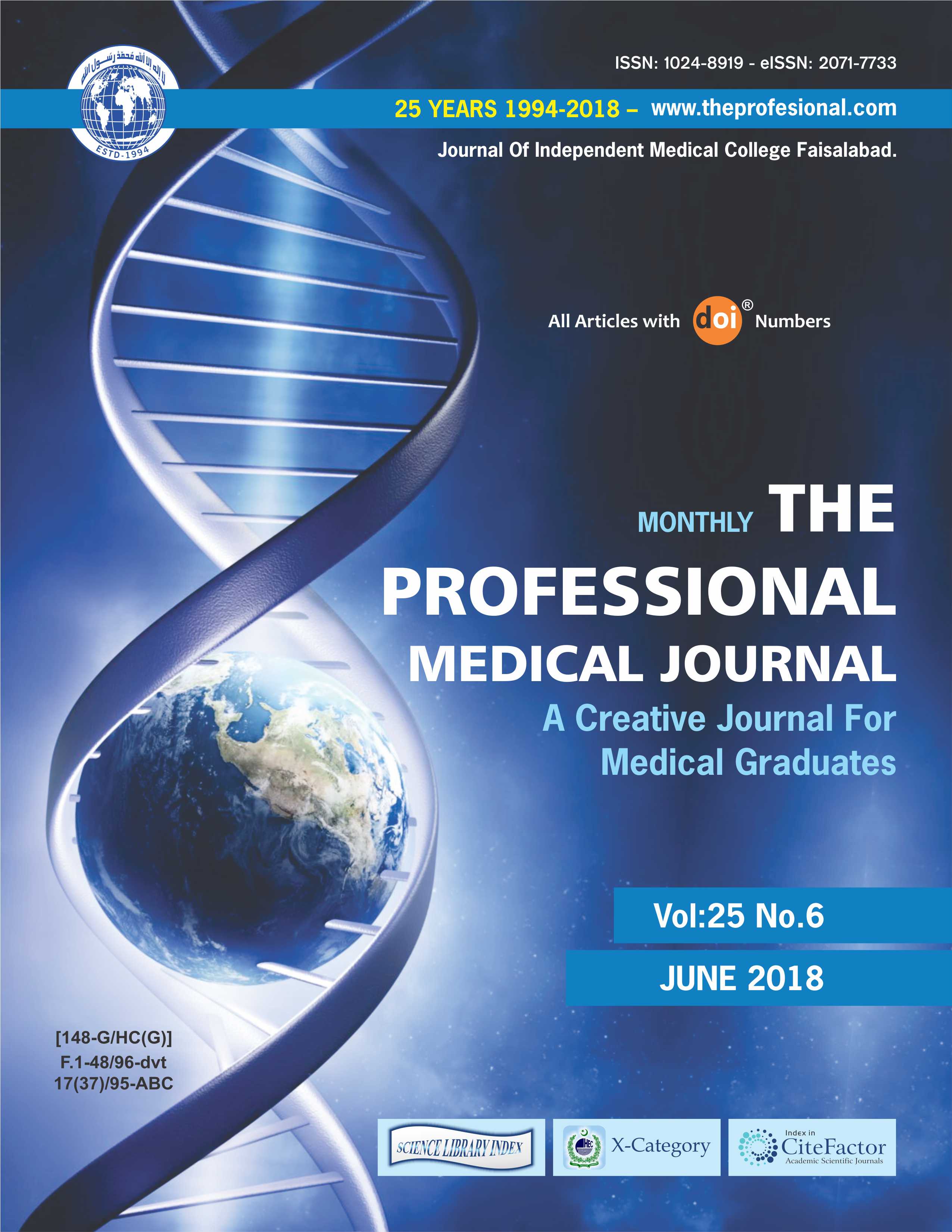 Downloads