DERMATITIS
ACUTE VERSUS CHRONIC RADIO DERMATITIS WITH IONIZING RADIATION: A COMPARATIVE STUDY OF THEIR FREQUENCY OF PRESENTATION.
Keywords:
Ionizing, Radiation, Acute Radiodermatitis, Chronic Radiodermatitis, Epilation, Pigmentation, Erythema, Fibrosis, Necrosis
Abstract
Objectives: To assess the frequency of acute and chronic radio dermatitis in
patients treated for various malignancies, via ionizing radiation. Study Design: Cross-sectional
study. Setting: This multi-center, Outpatient Department of Dermatology Al-Tibri Medical College
& Hospital Isra University Karachi campus, Departments of Dermatology and Oncology Dow
University Hospital and Civil Hospital Karachi. Period: June 2015 till December 2016. Methods:
Patients belonging to both genders and all age groups, fulfilling the inclusion criteria were
included in the study. Selected patients underwent a detailed history and physical examination.
Clinical diagnosis of radiation-induced dermatitis was made and relevant investigations were
performed where needed. All findings were recorded, tabulated and analyzed. Results: The
sample consisted of a 150 patients (35.3% male and 64.6% female). Minimum age was 11
years and maximum age was 82 years. Mean age was 46.4 with a SD of 14.5. All patients had
received external beam radiation. Radiodermatitis was identified in 65 patients out of which
acute radiodermatitis was encountered in 32.66% (of which 63.26% were male and 36.73%
were female) while chronic radiodermatitis was found in 10.66% (of which 18.75% were male
and 81.25% were female). Pigmentation, epilation and erythema were the most common
manifestations while fibrosis and necrosis were least encountered manifestations. Conclusion:
A number of patients develop acute or chronic radiodermatitis with or without associated variable
cutaneous manifestations. Theseside effects of ionizing radiation significantly affect patient's
quality of life, also disturbs the treatment schedule. In the present study acute radiodermatitis
was found to be more prevalent than chronic radiodermatitis. However, further research is
necessary in order to effectively prevent, manage and reduce such complications.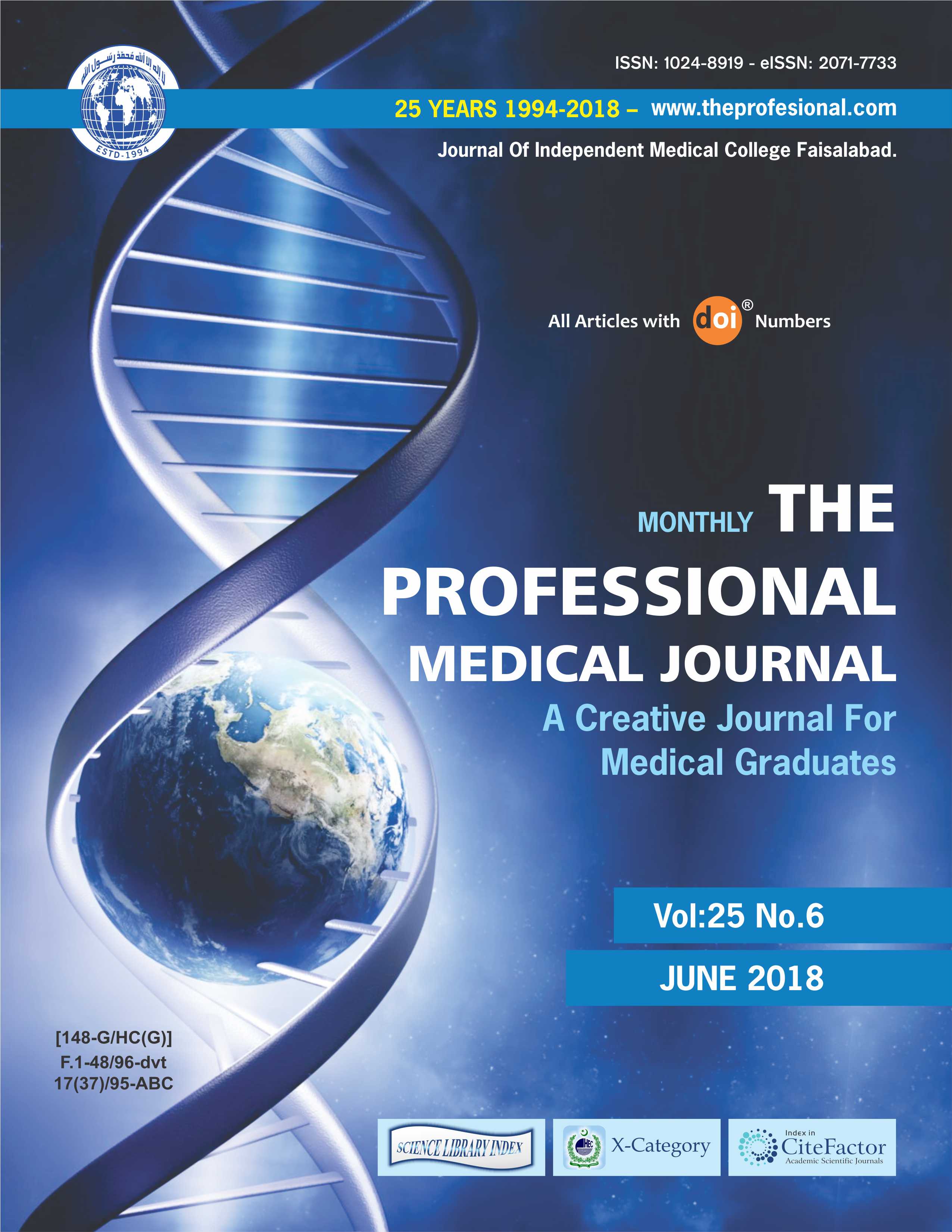 Downloads