HYPERBILIRUBINEMIA
COMMON HEMOLYTIC CAUSES OF HYPERBILIRUBINEMIA IN FULL TERM NEONATES REQUIRING EXCHANGE TRANSFUSION
Keywords:
Exchange Transfusion, G6PD Deficiency, Hemolysis, Hyperbilirubinemia, Kernicterus, Neonatal Jaundice
Abstract
Background: Neonatal jaundice is a common condition in the early days of
infant's life. It clinically manifests in a significant number of full term babies and almost all
premature neonates. Increase in the serum bilirubin during early infancy is multi factorial and
may result in kernicterus. Deposition of unconjugated bilirubin in the brain stem nuclei and
basal ganglion results in permanent brain damage. Objective: To determine the frequency
of common hemolytic causes of hyperbilirubinemia in full term neonates requiring exchange
transfusion. Study Design: Cross-sectional study. Setting: Department of Pediatrics, Lady
Reading Hospital Peshawar. Period: January to June 2015. Methodology: A total of 449 full
term neonates requiring exchange transfusion were included in this study on the basis of serum
bilirubin level (total, direct, indirect). Hemolytic causes were analyzed by checking blood groups,
rhesus factors and measuring glucose 6 phosphate dehydrogenase (G6PD) levels. Results: In
this study mean age was 10 days with standard deviation ± 1.26. Sixty two percent neonates
were male and 38% were female. Hemolytic causes were analyzed and ABO incompatibility
was found in 25% neonates, rhesus incompatibility in 15% neonates and G6PD deficiency in
32% neonates. Conclusion: In this study, the most common cause of severe jaundice requiring
exchange transfusion was G6PD deficiency (33%) with hemolysis.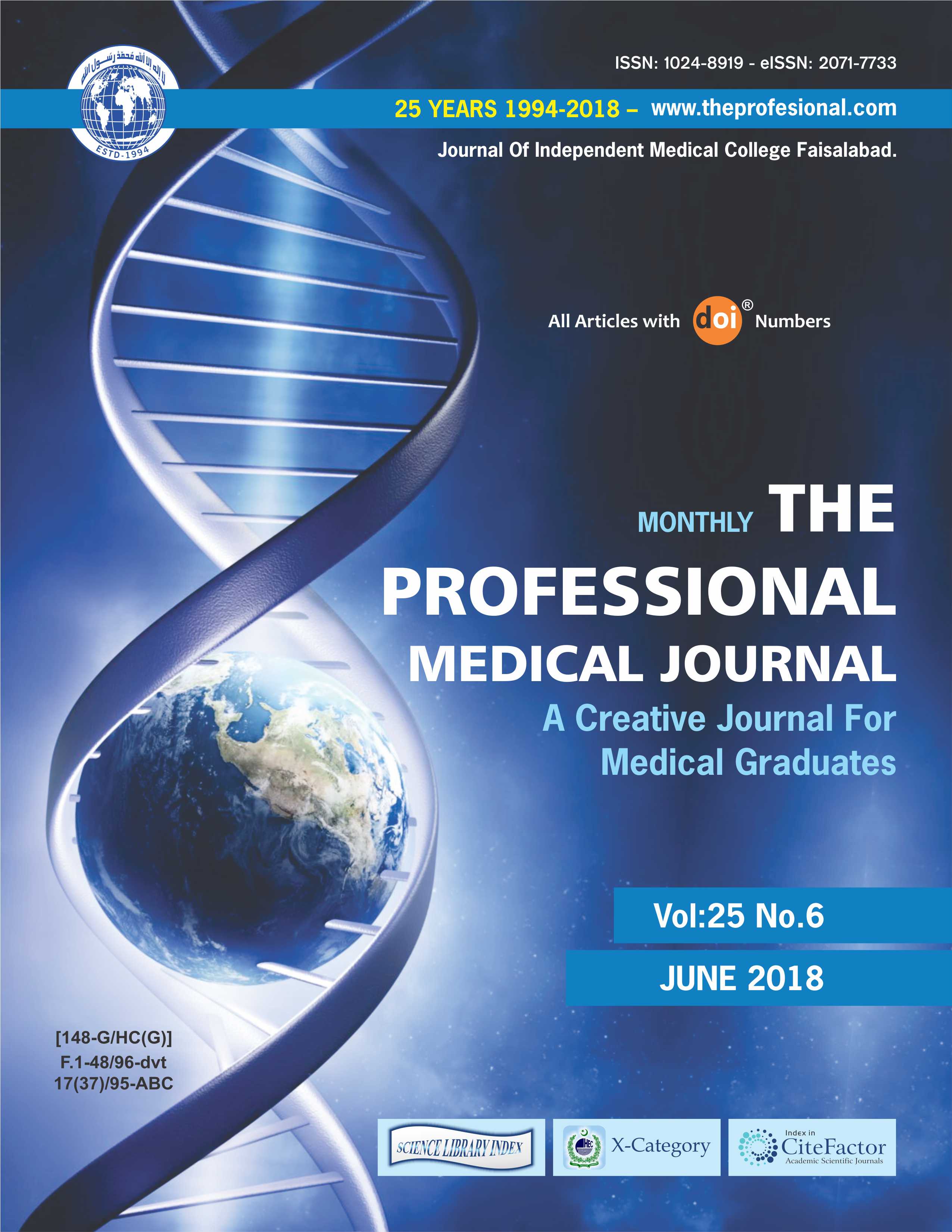 Downloads