HAEMATOLOGICAL DISORDERS
ANALYSIS OF HEMATOLOGICAL DISORDERS THROUGH BONE MARROW BIOPSY EXAMINATION.
Keywords:
Bone Marrow Aspiration, Haematological Disorders, Hemolytic Anemia, Aplastic Anemia, Megaloblastic Anemia, Leukemia
Abstract
Objectives: To analyse the pattern of hematological disorders through bone
marrow aspiration, and to compare the final diagnoses with their referral diagnoses made by the
referring physicians.Study Design: Cross sectional descriptive study. Period: 1st January -2016
to 30th December-2016. Setting: Department of Pathology, Khyber Teaching Hospital, Peshawar.
Materials and Methods: 352 patients were included in the study. Bone marrow diagnosis
was recorded. Data was analysed by SPSS version 18 and results were drawn accordingly.
Results: A total of 352 patients underwent bone marrow aspiration during the study period.
About 15 patients had diluted bone marrow aspirates. So, they were excluded from the study.
The remaining 337 patients were included in the study. The age of the study sample ranged
from 9 months to 72 years (mean age 36 years ±17.8 SD). There were 185 (55%) male and
151 (45%) females. Male to female ratio was 1.2:1. The commonest indication for bone marrow
aspiration was "suspected malignancy", which was suspected in 114(33.85) patients, followed
by "pancytopenia", which was seen in 69(20.55%) patients. About 69 (20.5%) patients were
referred for work up of anemia. Bicytopenia was seen in 69(20.5%). The bone marrow aspiration
showed that megaloblastic anemia was the commonest disorder observed in 37(10%) cases.
Second common disorder was acute lymphoblastic leukemia, that was seen in 31 (9%) patients,
followed by acute myeloid leukemia, which was seen in 26(7.7%) cases. Hemolytic anemia was
seen in 20 (15.9%) cases. Aplastic anemia was seen in 18 (5.3%) cases. Multiple myeloma and
mononuclear infiltration was seen in 17 (5%) patients each. Anemia of chronic disorder was
seen in 16(4.7%) cases. Idiopathic Thrombocytopenic Purpura was seen in 12 (3.6%) patients.
Iron deficiency
anemia was seen in 11 (3.3%) patients. Chronic Lymphocytic Leukemia was
seen in 10 (2.9), Mixed deficiency anemia in 9 (2.7%), Myelodysplasia in 6 (1.7%), Malaria in
5(1.5%), and Niemann Pick in 4 (1.2%) patients. Gaucher disease and Visceral Leishmania was
seen in 2 (0.6%) patients each. Histiocyticlymphohistiocytosis and Chediak Hegashi syndrome
was seen in 1 (0.3%) patients each. Conclusions: Megaloblastic anemia, Acute Lymphoblastic
Leukemia, Acute Myeloid Leukemia, Hemolytic Anemia and Aplastic Anemia are the common
hematological disorders in our set up. Bone marrow is a reliable procedure to diagnosis
hematological diseases when routine investigations fail to make diagnosis.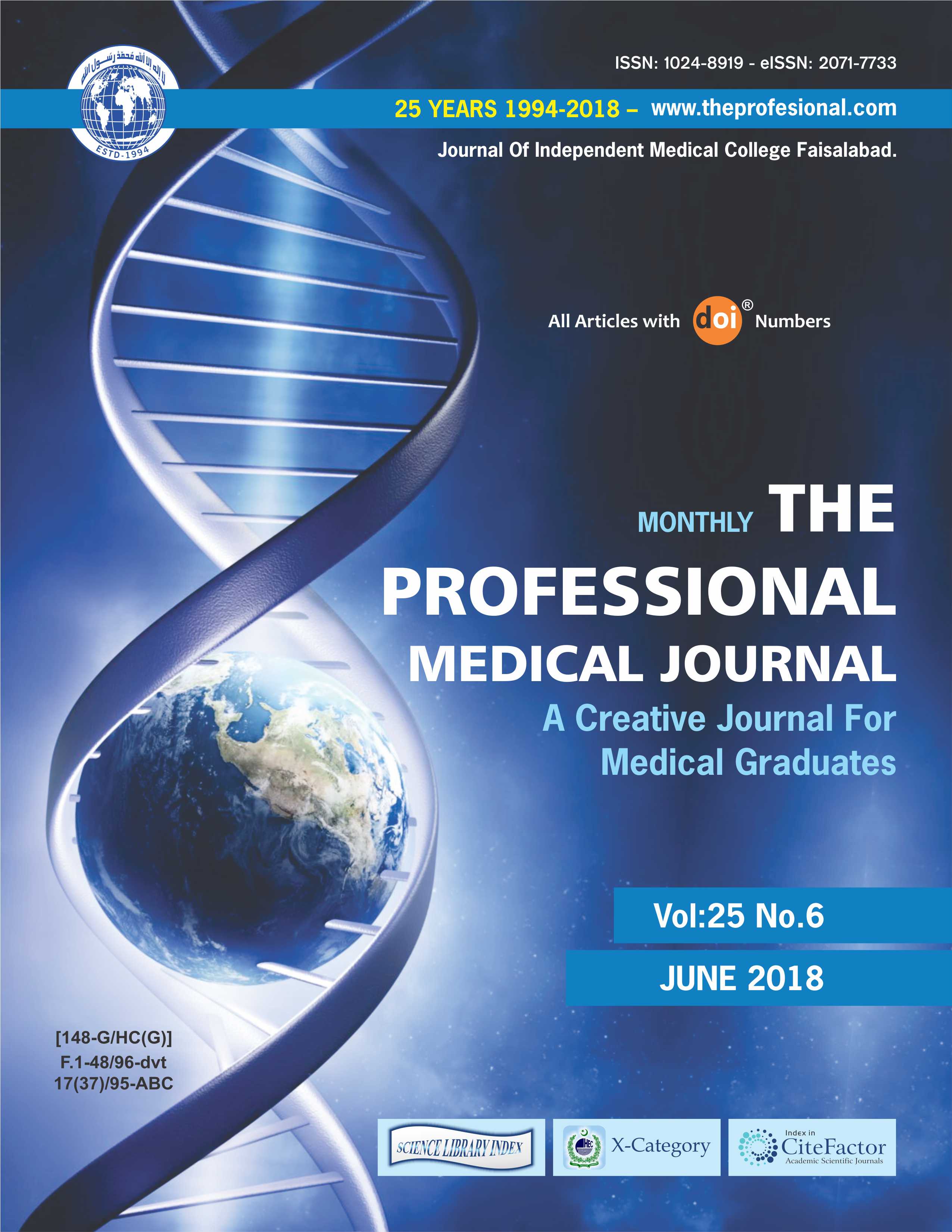 Downloads