MANDIBULAR SYMPHYSIS FRACTURES
COMPARISON OF CONVENTIONAL MINI PLATES VERSUS 3D MINI PLATES IN THE FIXATION OF ISOLATED MANDIBULAR SYMPHYSIS FRACTURES IN ABBASI SHAHEED HOSPITAL KARACHI-- A CLINICAL STUDY
Keywords:
Maxillofacial Trauma, Mandibular Symphysis, 3D Plates, Conventional Plates
Abstract
Introduction: Mandible is one of the most commonly fractured bones in
maxillofacial trauma. Mandibular symphysis is a common site of mandibular fractures. Compare
to conventional miniplates, three dimentional plates were found more effective in terms of post
operative occlusion, post operative mobility of reduced fractured segments and the degree of
anatomic reduction. Objectives: Compare the conventional 2.0mm mini plates versus 3D mini
plates in the fixation of isolated mandibular symphysis fractures. Study Design: Interventional
study. Setting: Oral & Maxillofacial Surgery Department, Abbasi Shaheed Hospital Karachi.
Period: Two years from 1st January 2013 to 2nd January 2015. Material & Methods: One
hundred and fifty four patients were randomly selected and allocated into two groups. Group'I'
in which patients were treated with conventional mini plates and group'II' where patients were
treated with 3D mini plates. Results: Mean (+SD) age of patients was 29.53 (±7.88) years.
Among 154 patients in this study, majority (75.3%) of cases had age 20 - 35 years. Majority,
124 (81.2)were males and 29 (18.8%) were females. In Group I, anatomic reduction at 3 month
post-operative was observed in 30 (39%). In Group II (3D Plates) at 3 months post-operatively,
ideal molar relationship was higher (89.6% Vs. 98.7%; p-value = 0.016), fracture mobility was
lower (14.3% Vs. 2.6%; p-value = 0.009) and higher anatomic reduction. Conclusion: Three
dimensional miniplates are more effective compared to conventional miniplates.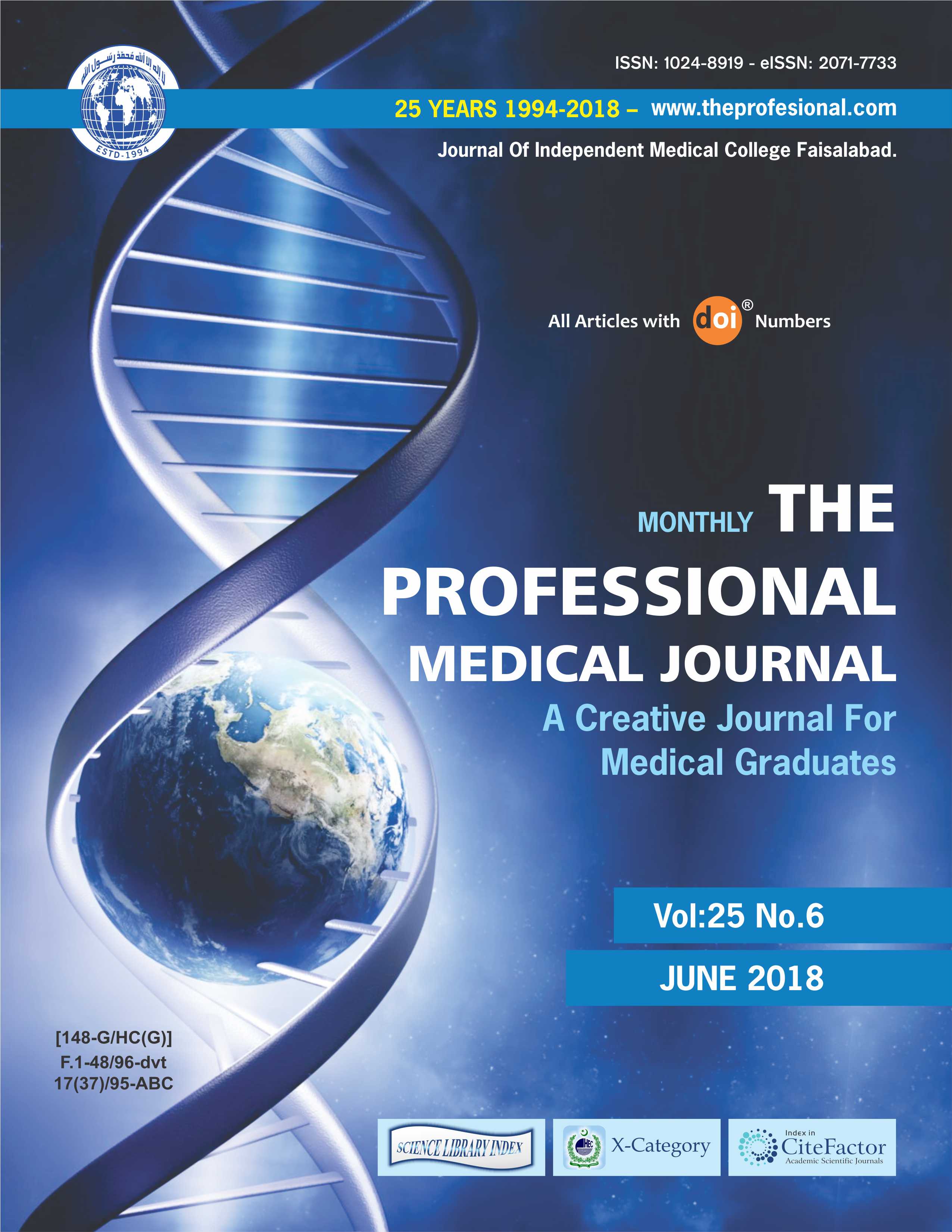 Downloads