TIBIAL PLATEAU FRACTURES
FUNCTIONAL OUTCOME OF HYBRID EXTERNAL FIXATOR IN SCHATZKER-V AND VI TIBIAL PLATEAU FRACTURES.
Keywords:
Tibial Plateau Fractures, Hybrid External Fixator, Union, Infection
Abstract
Background: Tibial fractures is most common type of long bone fractures. High
speed lifestyles with vehicles motorcycles as well as growing waves of violence, contributing
increase occurrence of tibial fractures. Tibial plateau fractures continues to be a challenge for
orthopedic surgeon. Treatment of these fractures have been plagued by complications. Recent
improvements in the techniques and development of hybrid external fixator have revolutionized
the treatment of such fractures. Objective: To evaluate the clinical outcomes of hybrid external
fixator in high energy Schatzkar V and VI tibial plateau fractures. Study Design: Descriptive,
Case series. Period: 27 June 2013 to 26 June 2016. Setting: Nishtar Hospital, Multan. Material
and methods: A total of 125 patients with open and close tibial plateau fractures, 20 to 50 years
of age of both genders were included in the study. Patients having history of pervious surgery
or intervention tibial plateau fractures, and h/o malignancy were excluded. All the patients were
operated by a consultant orthopedic surgeon. Outcome was assessed at 16 weeks by serial
radiological x-ray by formation of callus and noting any grade of pin track infection. Results; Our
study comprised of 125 patients having Schatzker V and Schatzker VI tibial plateau fractures
who met our inclusion criteria. Mean age of 38.925 ± 7.09 years. Majority of the patients 47
(37.60%) were between 41 to 50 years of age. Mean duration since injury in our study was 13.18
± 4.79 hours. Out of 125 patients, 102 (81.60%) were males and 23(18.40%) were females with
male to female ratio of 1.2:5.4. Fifty three (42.4%) patients presented with Schatzker V and 72
(57.6%) had Schatzker VI type of tibial plateau fractures. In our study, non-union was seen in
10cases (8.0%) and pin track infection was noted to be present in 19 (15.20%) patients. So, the
acceptable outcome (achievement of union without non-union or pin track infection during 16
weeks) was seen in 96(76.8%) patients. Conclusion: This study concluded that there is high
rate of acceptable outcome (achievement of union without any non-union or pin track infection
during 16 weeks) after hybrid external fixator of the open and closed fractures of tibial plateau
among the patients having schatzker-V and VI.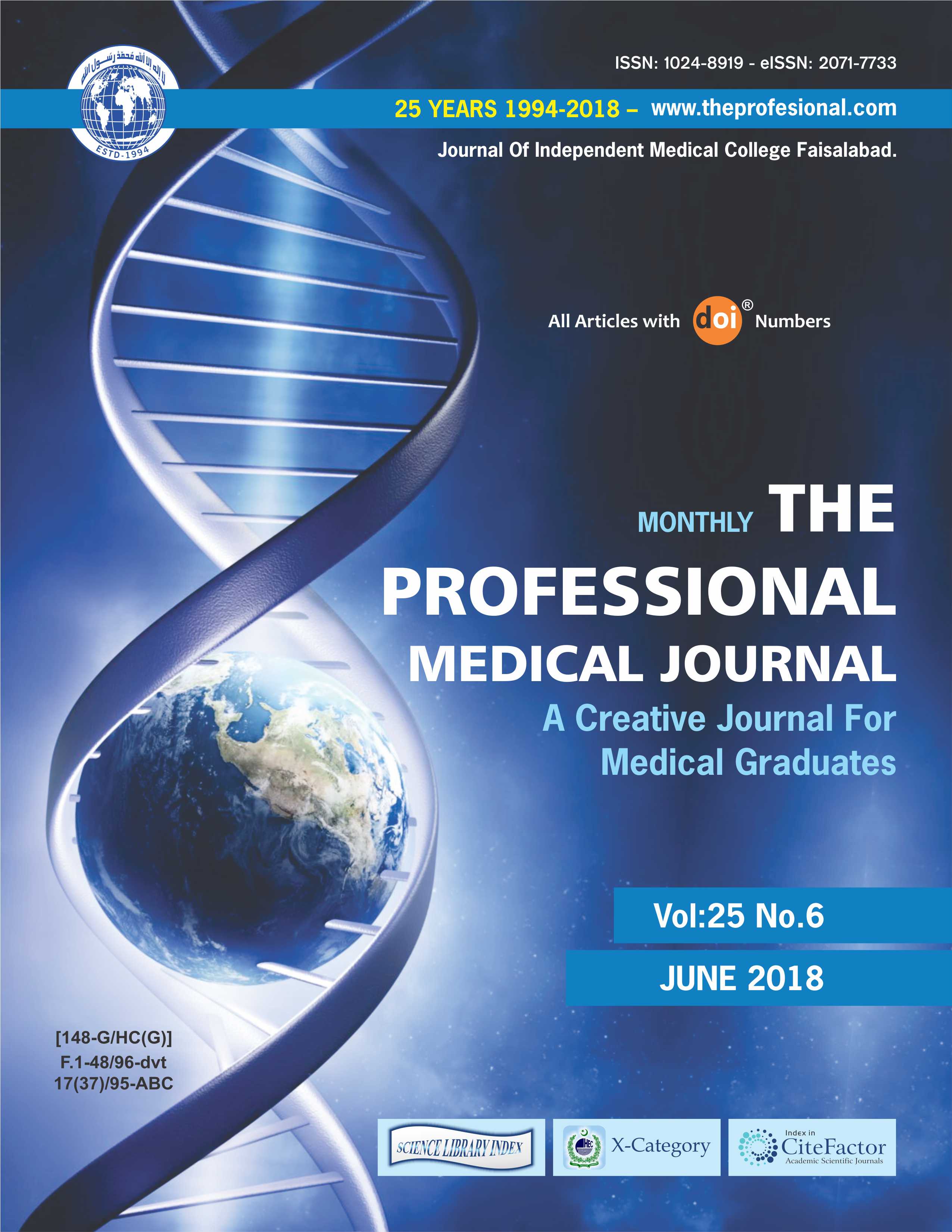 Downloads