CLIPPED OR CLIPLESS CHOLECYSTECTOMY
WHICH OPTION TO CHOOSE TO PREVENT POSTOPERATIVE BILIARY LEAKAGE IN PATIENTS OF CHOLECYSTITIS
Keywords:
Cholecystitis, Laparoscopic, Cholecystectomy, Biliary, Leakage
Abstract
Background: Cholecystectomy is the surgical removal of the inflamed
gallbladder. Advancement in technology has led to many treatment options and methods of
cholecystectomy but the selection of right method depends upon severity of disease along
with available resources and expertise. Objective: To compare the frequency of biliary leakage
with clipless versus clipped laparoscopic cholecystectomy for management of cholecystitis.
Material & Methods: Study design: Randomized control trial. Setting: Unit 1, Department
of Surgery, Jinnah hospital, Lahore. Duration: It was conducted for a period of six months
from July 2016 to January 2017. Data collection: A total of 130 patients were included in the
study using nonprobability consecutive sampling and were randomly divided in two groups by
using lottery method. In group A, clip-less Harmonic scalpel was used along with Ultrasonic
shear. In group B, the conventional instruments were used with the application of clips. Patients
were called for follow-up in OPD after 1 week to assess biliary leakage through MRCP. All the
data was collected through a pre-designed proforma. The data was entered and analyzed in
SPSS version 20. Results: The mean age of patients was 42.97±10.77 years with 68 (52.31%)
patients were male and 62 (47.69%) patients were females. The biliary leakage was noted in
29 cases i.e. 9 from clipless group and 20 were from clipped group and the difference was
statistically significant (p-value=0.020) Conclusion: It can be concluded from this study that
the frequency of biliary leakage is significantly higher in the clipped LC for management of
Cholecystitis. Thus it is encouraging to use clipless method to avoid such complication and
improve surgical outcomes.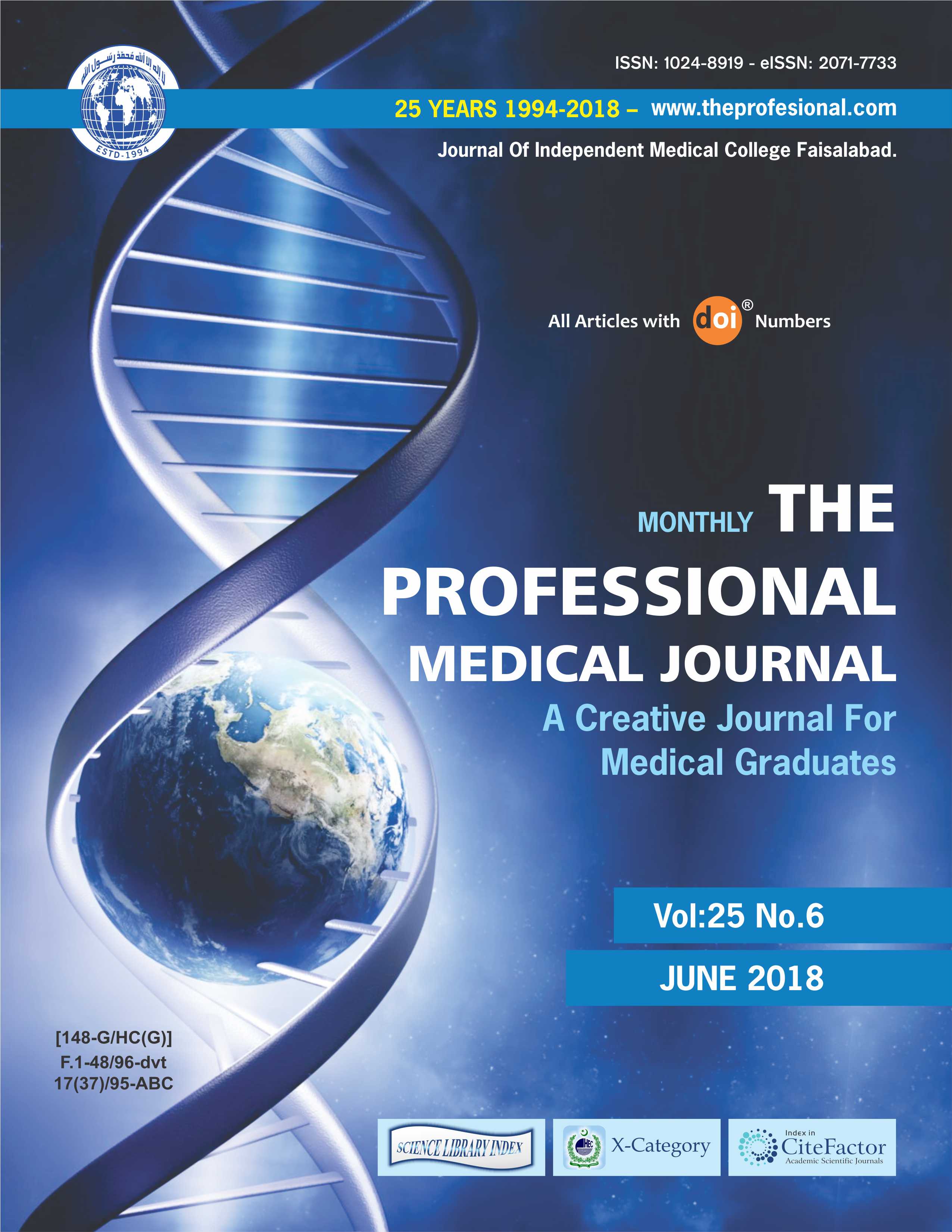 Downloads