TYPE 2 DIABETES MELLITUS
ASSOCIATION OF DYSLIPIDEMIA AND MAGNESIUM LEVELS IN TYPE 2 DIABETES MELLITUS.
Keywords:
Diabetes Mellitus type 2, Dyslipidemia, Serum Magnesium, CETP (Cholesterol ester transfer protein)
Abstract
Developing countries like Pakistan have many sufferers of Diabetes Mellitus Type 2 still unprepared and unaware of the disastrous implications and complications of the disease. Local population must be aware about all factors that may worsen the disease or that may be monitored to keep them in a better status of health. Objectives: To assess the correlation between blood glucose and various parameters of lipid profile alongwith levels of
Magnesium in Type 2 diabetic patients. The aim was to help in better management of patients by monitoring dyslipidemia and mineral levels in Type2 diabetics. Study design: Cross sectional study. Setting: Madinah Teaching Hospital, Faisalabad. Period: 6 months from July to December 2017. Subjects and methods: The study was executed at Madinah Teaching Hospital Faisalabad on 50 known cases of diabetes mellitus type 2 as well as 30 healthy subjects. Estimations included Fasting blood glucose, Lipid profile and Serum Magnesium. All parameters were performed by Cobas C311 analyzer. Statistical analysis was done using SPSS version 20. Results: There was significant positive correlation between fasting blood sugar and
serum cholesterol, triglycerides and LDL while a highly significant negative correlation existed between HDL and FBS. There was negative correlation among fasting blood sugar and serum Magnesium. The control group also showed low HDL and Magnesium levels. Conclusion: Hypercholesterolemia, hypertriglyceridemia, high LDL is associated with type 2 diabetes mellitus along with low HDL and hypomagnesaemia. The low levels in control group may be due to heredity or dietary factors.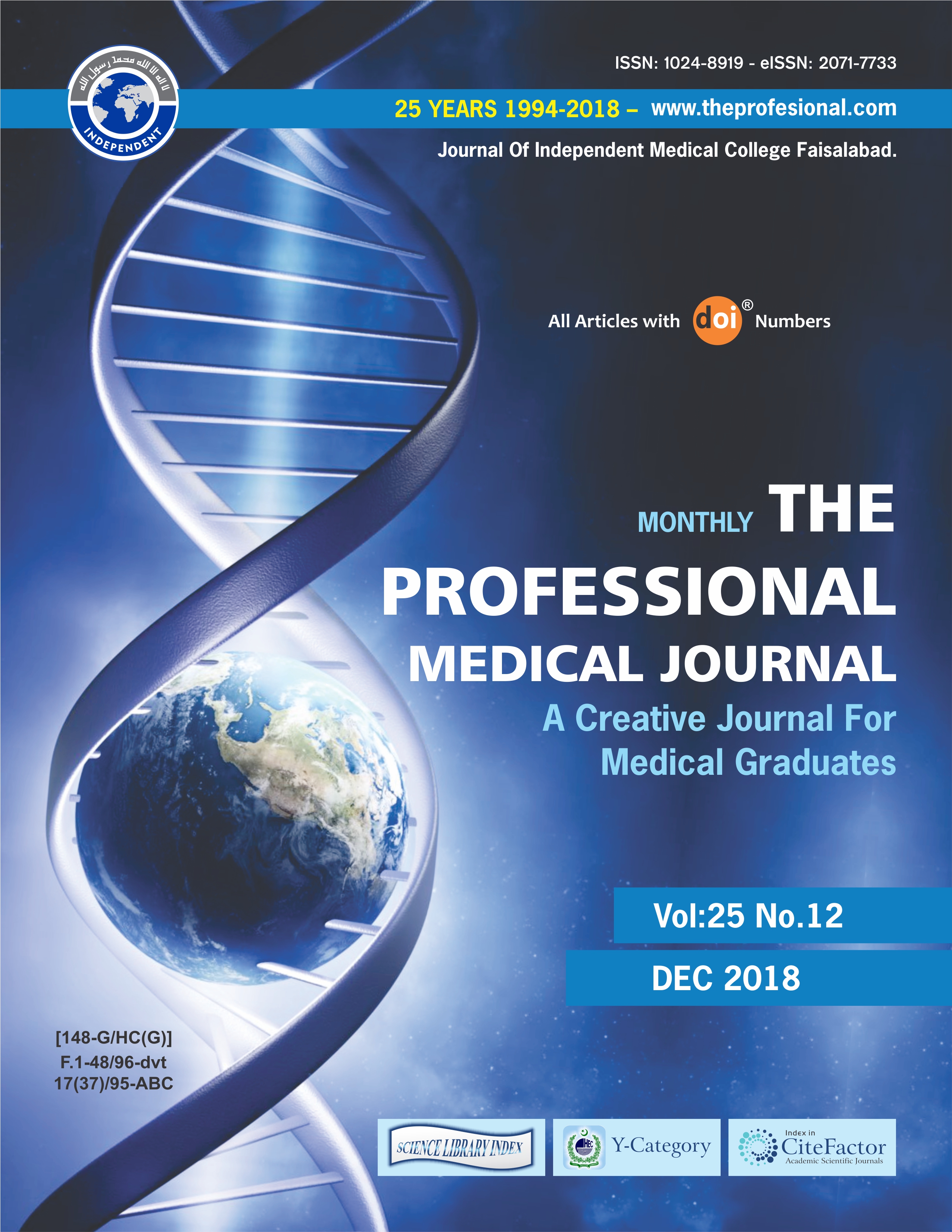 Downloads